The knife making of Achilles in Solingen Germany
THE JOURNEY OF ACHILLES CHEFS KNIFE INTO YOUR HANDS FROM STERNSTEIGER GERMANY
We all use kitchen tools to help cut our vegetables & meats for the tasty & delicious meals. There are some of tools we are proud of, as they make these preparations so quicker & easy.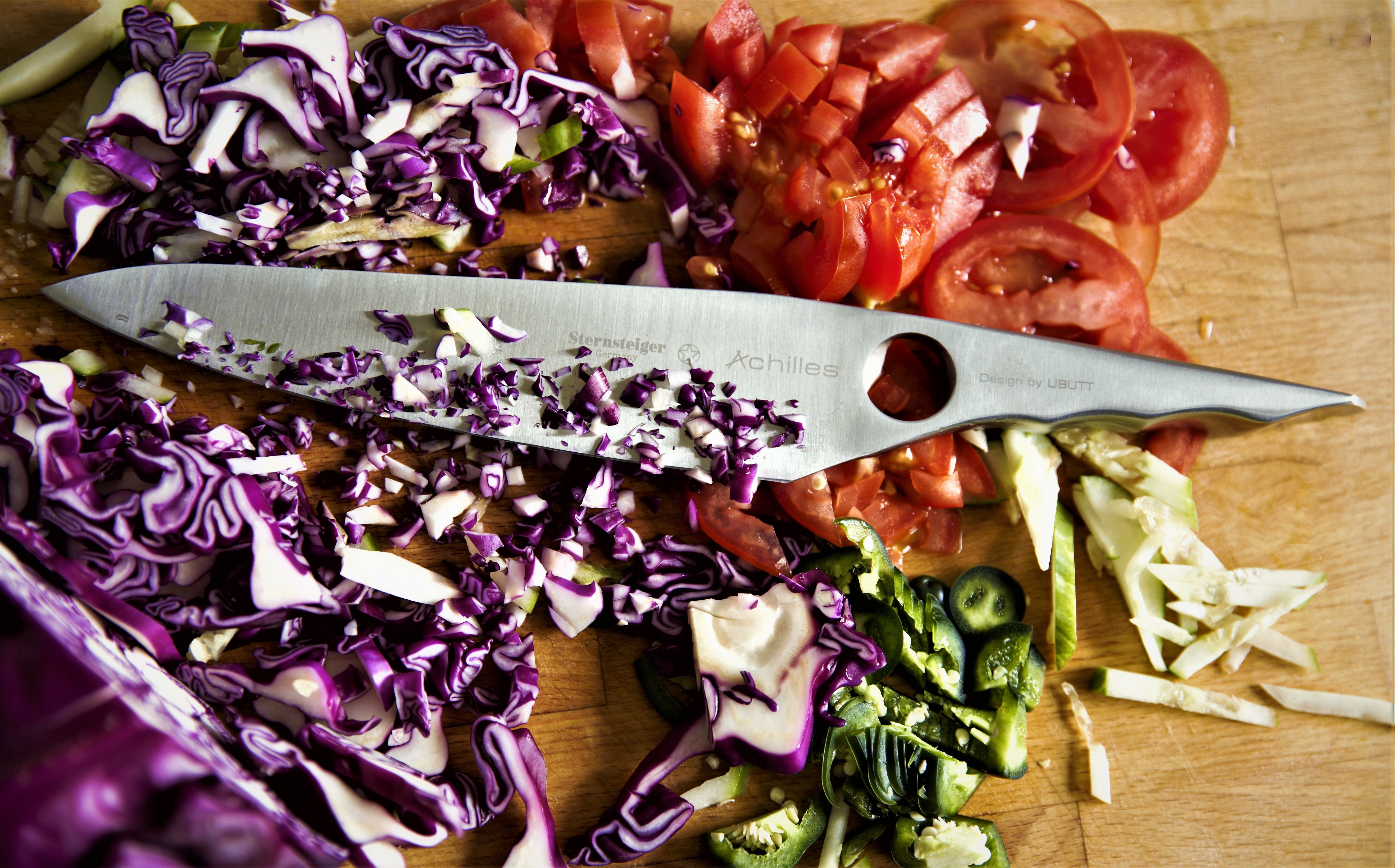 The city of Solingen & blade forging.
German city of Solingen is famous for the forged blades & Black smiths, many of reknown brands and knife makers are present in this city and their knives and tools are found nowadys in all households around the world.
Achilles chef's knife making & its design
This knife is dubbed as the god of all chef's knives at present not because of its unique design but due to its extremly ergonomic handle and its unique hole openings.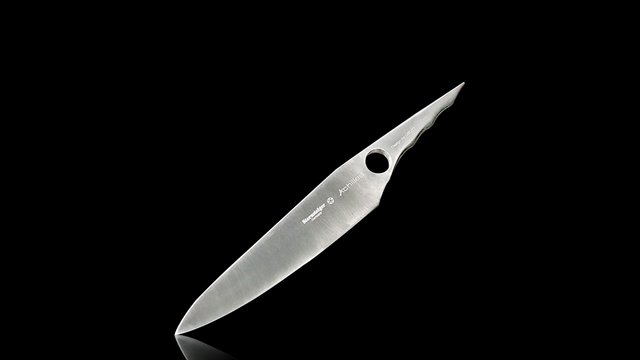 Achilles design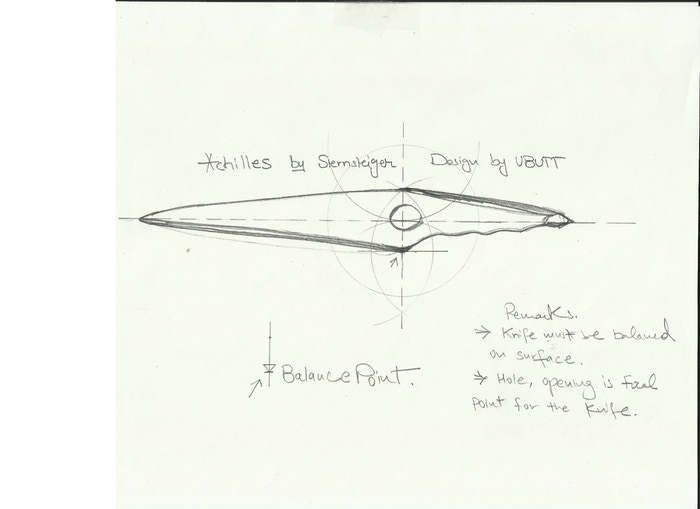 Sternsteiger team got inspired by its designer with his early inspirations for a chef's knife. See above the very early sketch. This early sketch is the landmark to the current present day design of the Achilles knife. The designer Mr Usmann Butt knew from the first day that this design has to be named to a legend that is a devine & living name among us.
3D & 2 development in progress:
After this design was carefully analyzed in 3d simulations the first prototype was made.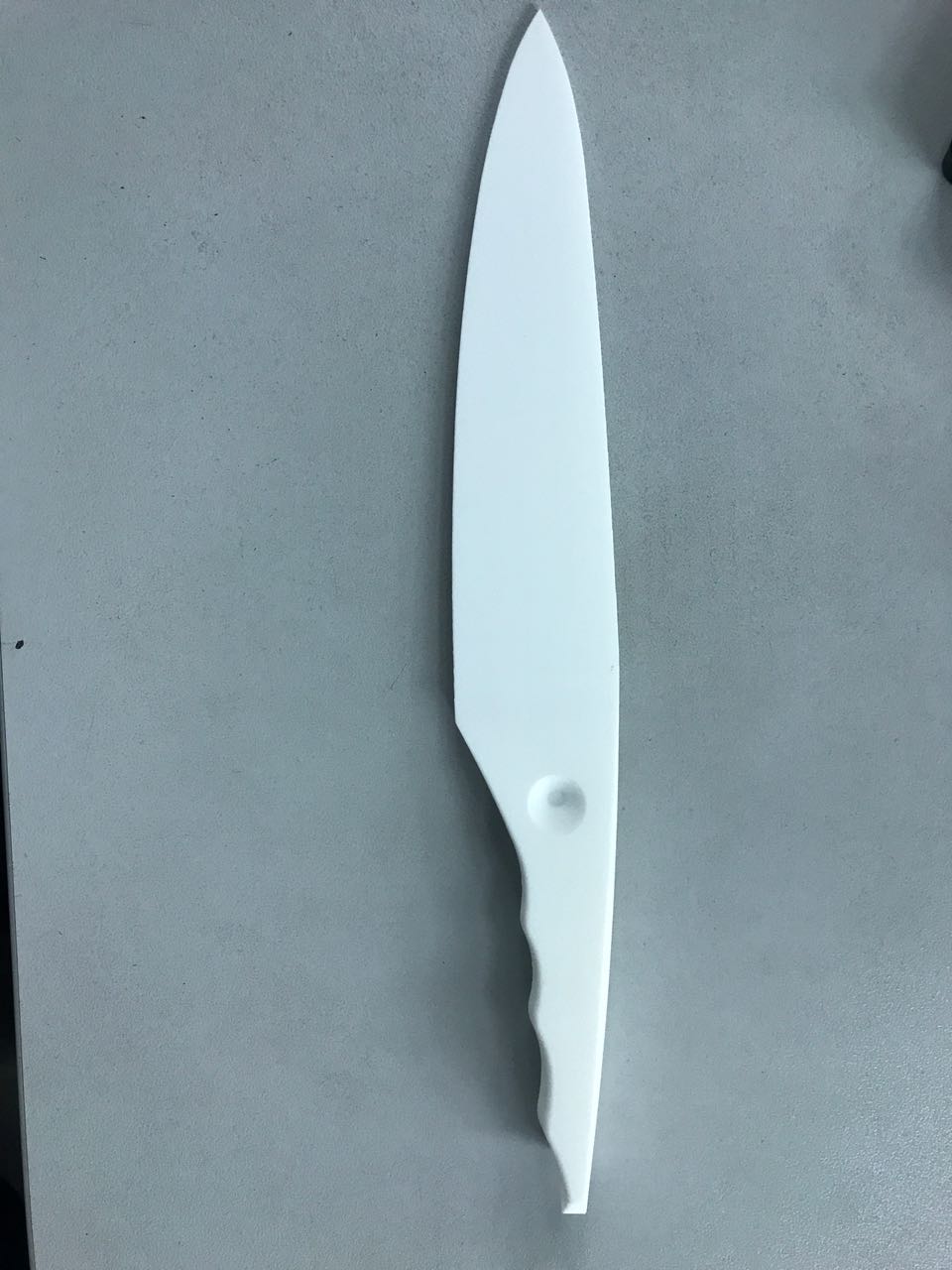 Time for the Forge for Achilles :
The next challange for the Sternsteiger team was to get this prototype into a forge .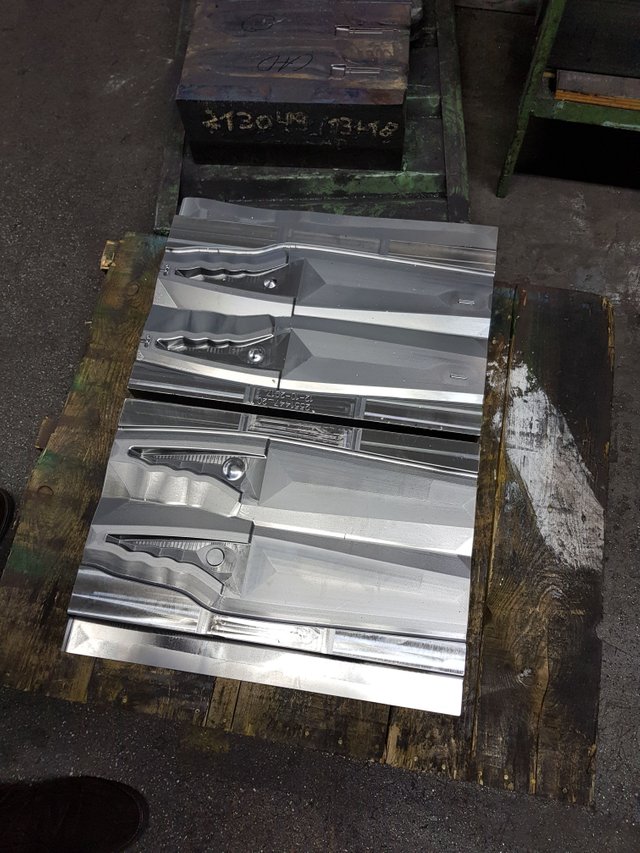 The Achilles Forge weighs about 2 Ton of solid steel, and the making of the forge took about 8 months with 3 recall alterations into it.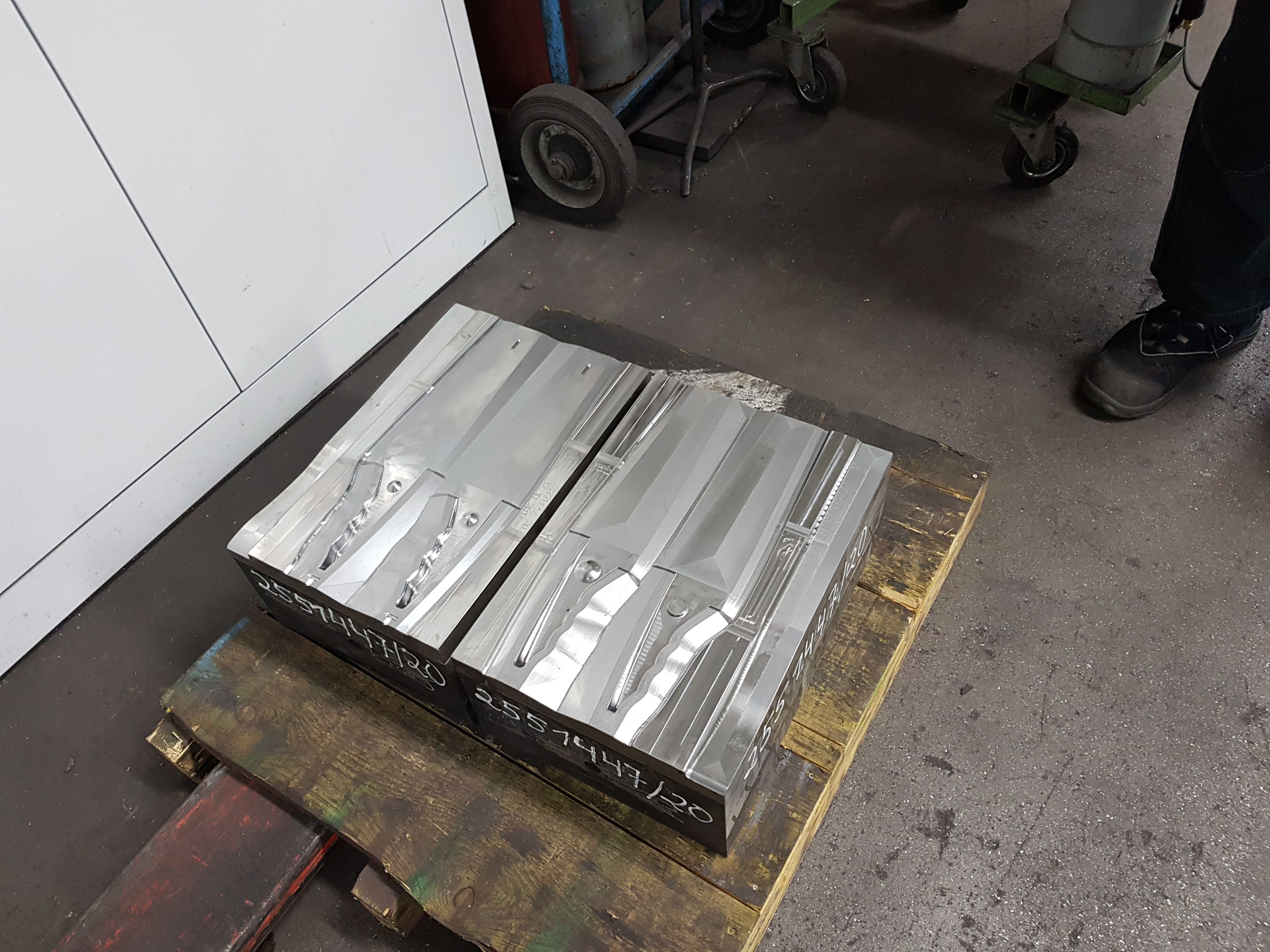 After the Sternsteiger Germany team got the Forge ready, it was the time to get hold of the very first prototypes .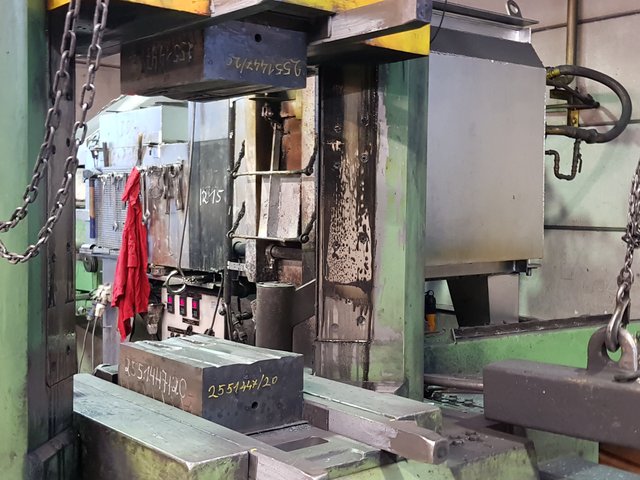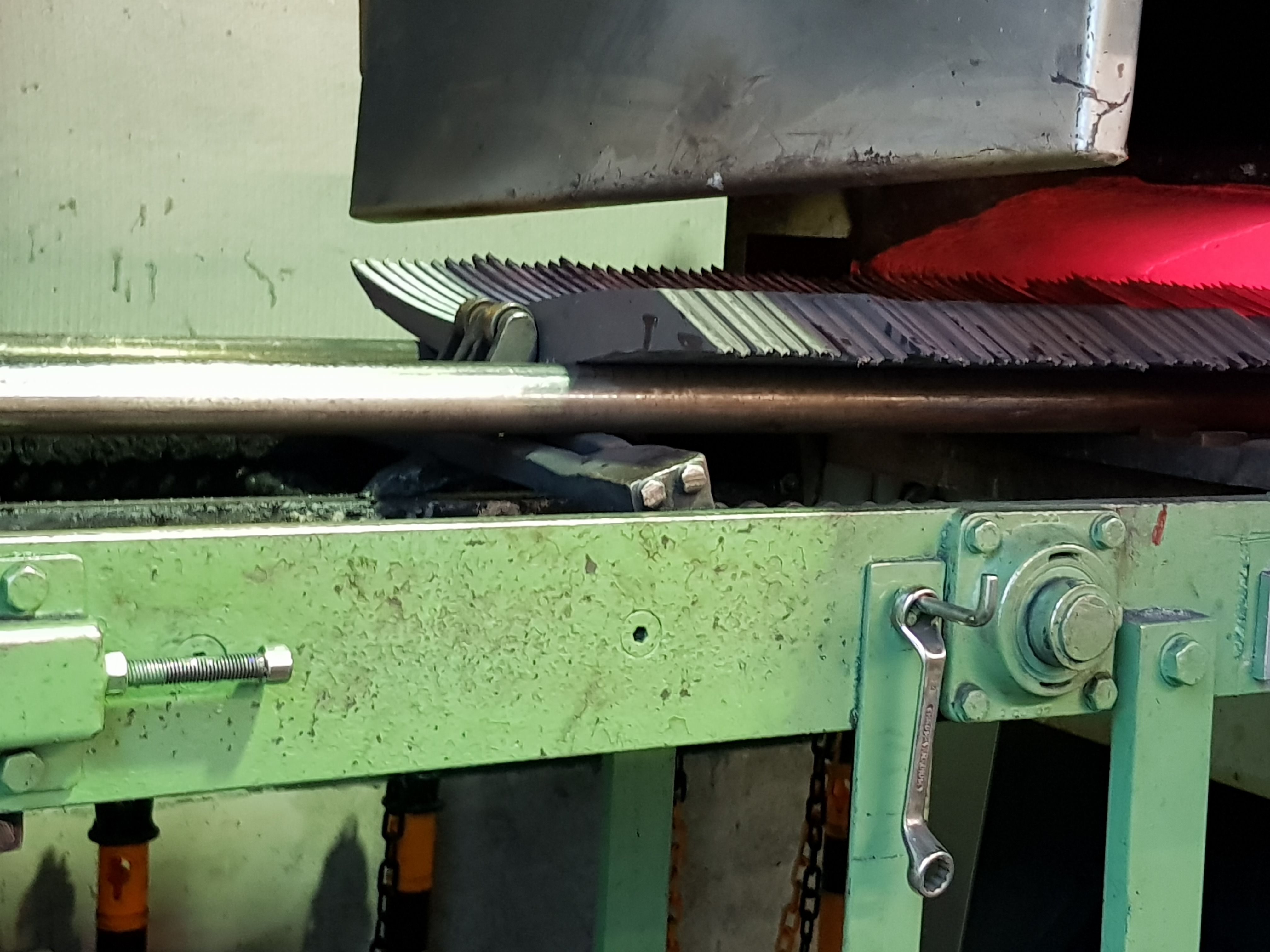 Since the knife has to be made up of a complete unibody steel forge, a special steel form was used, see in the pic above its form.
![20180119_111059.jpg](https://steemitimages.com/DQmdvu4ujw99Ya9xgiHk47kKq5uGefBcj1fjYy2htqjhwBu
/20180119_111059.jpg)
![20180119_111114.jpg](https://steemitimages.com/DQmWRrJMKALgLSLfjZe5kVob42oCBZPo8JZNSxd6ZMdfeaF
/20180119_111114.jpg)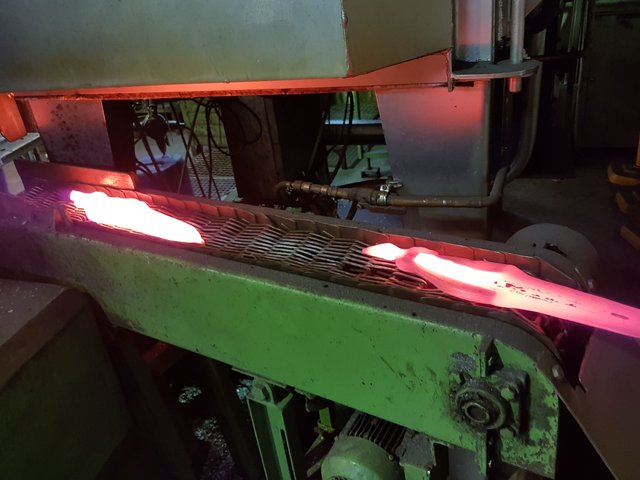 The first prototypes rolling out from the furnace.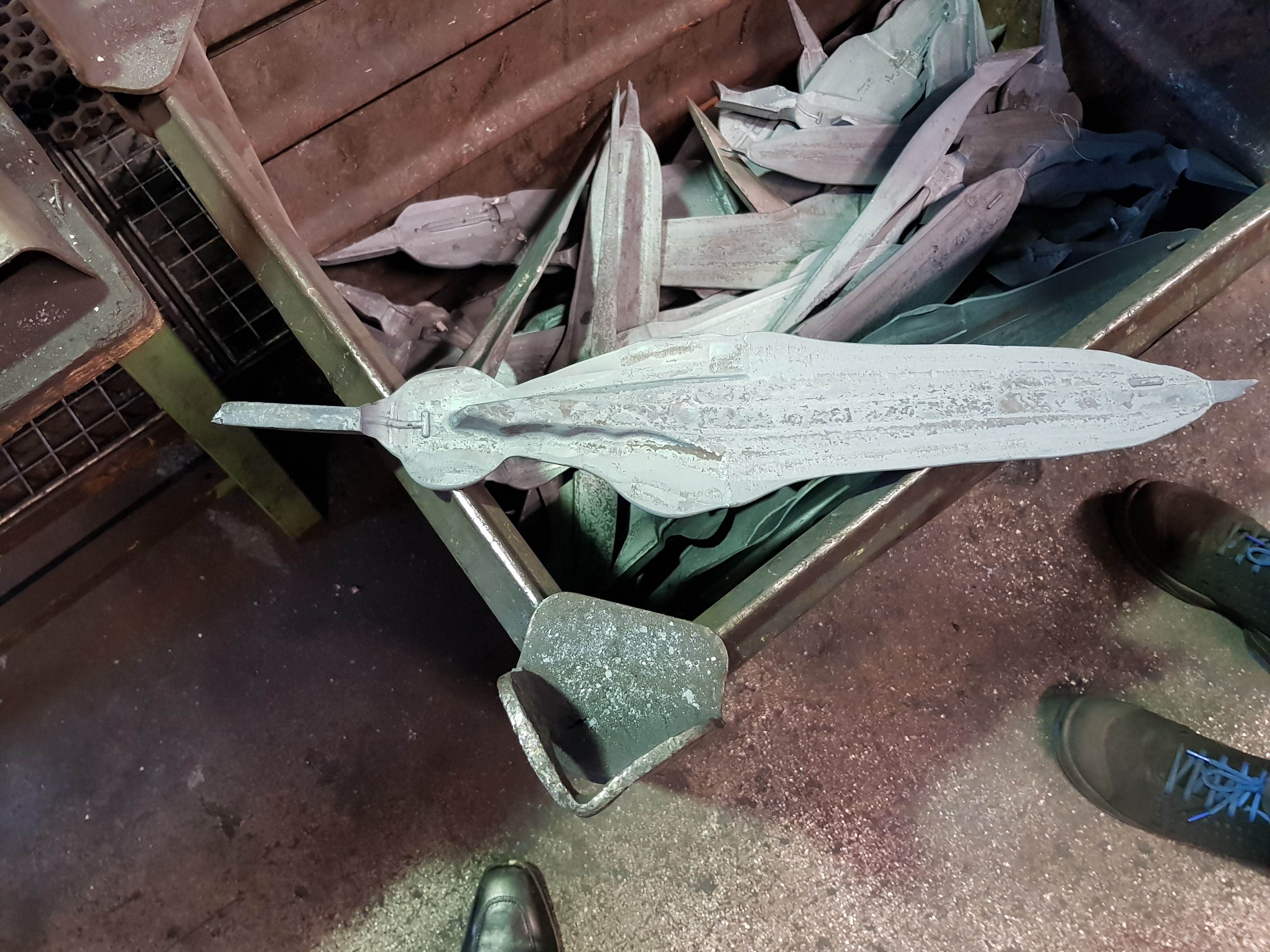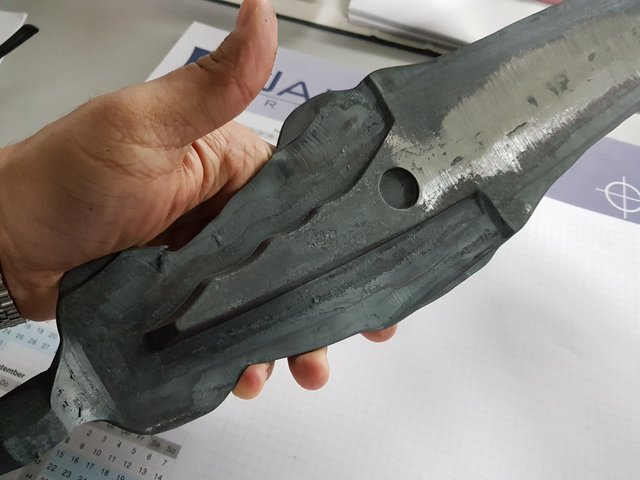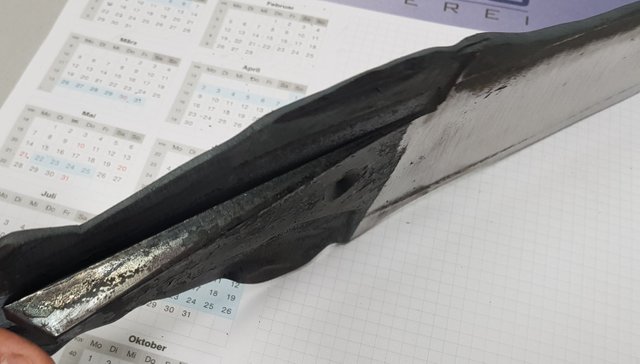 The next challenge was to get the unnecessary forge away from the blade and get the hole ready for sandings and grinding process.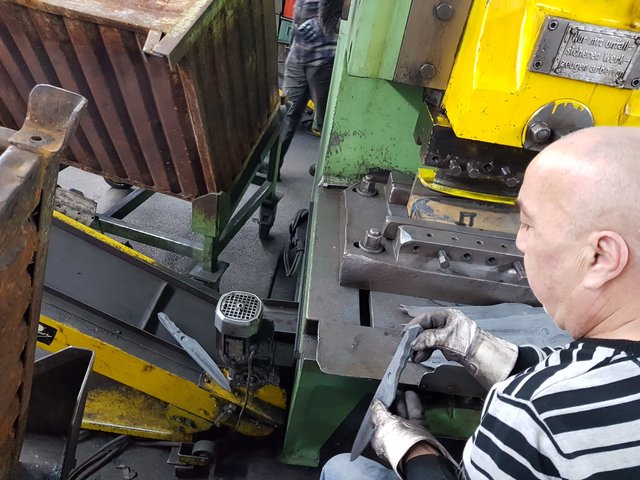 After trimming process under the hydrolic press the Achilles gets trimmed out for the next step. i.e boring the hole into it with a Titanium gold coated special drill for its openings.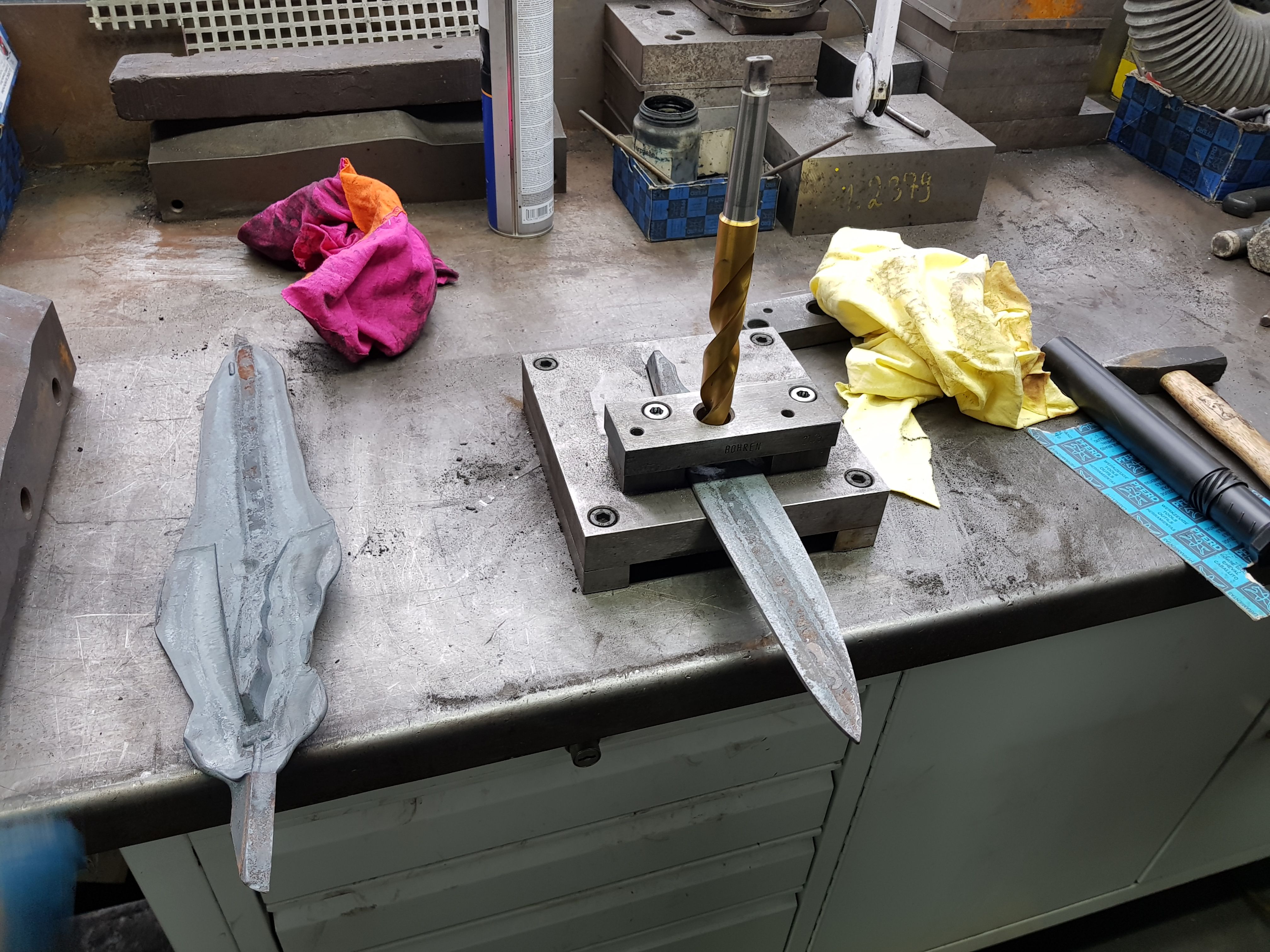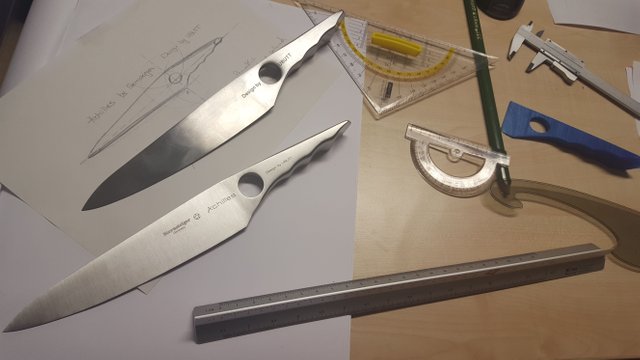 The first prototypes went to its trials to many Reviewers & top class gourmet chef's around the world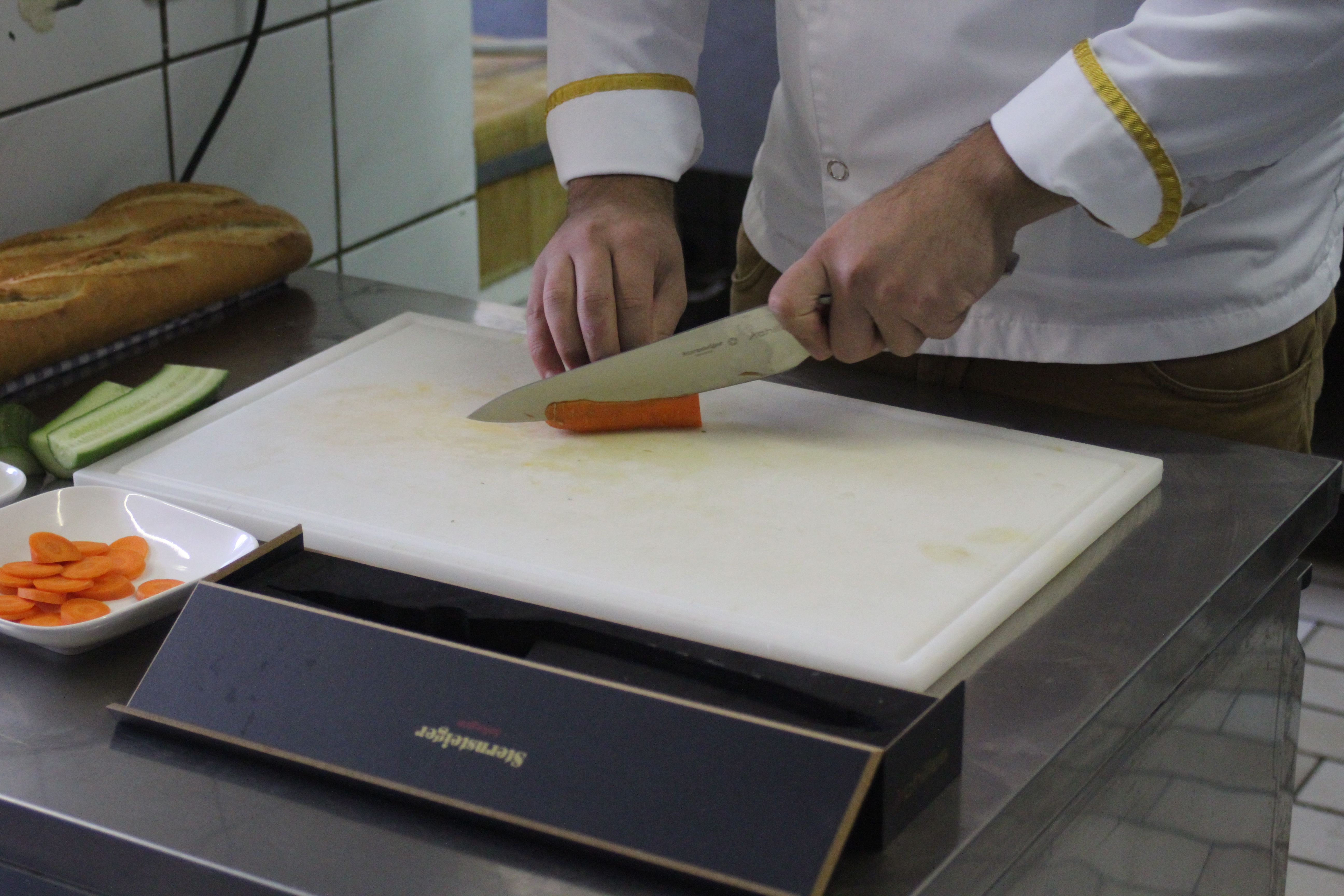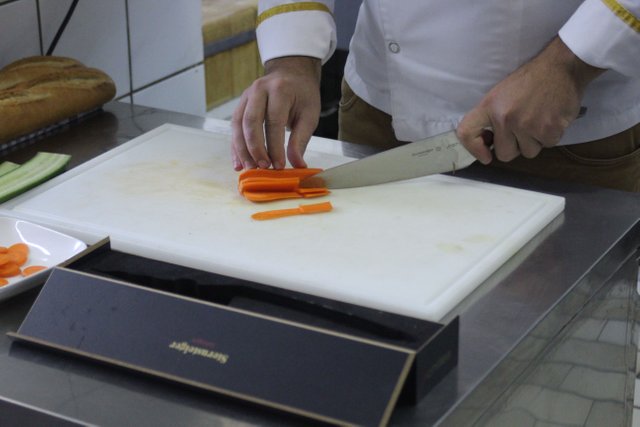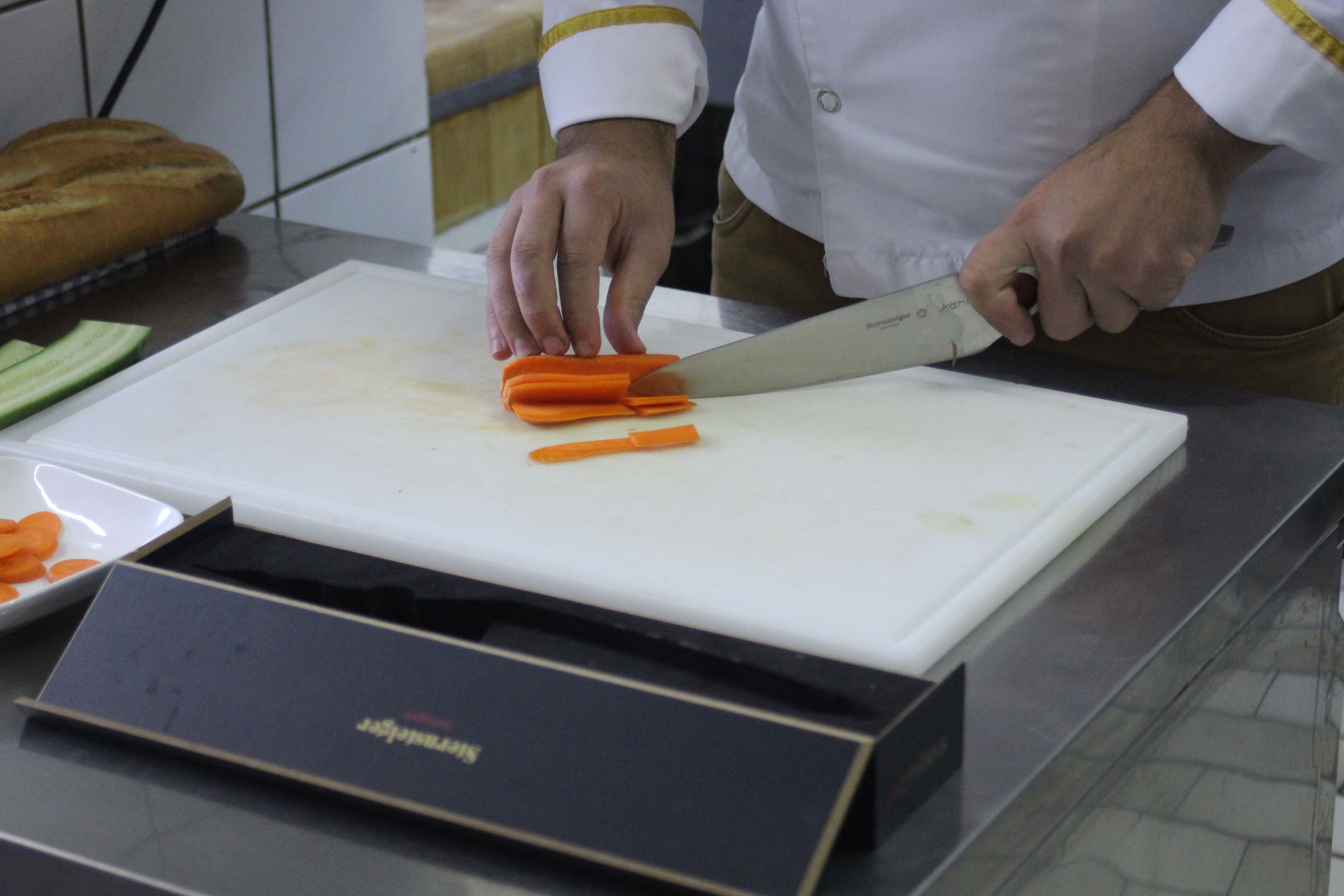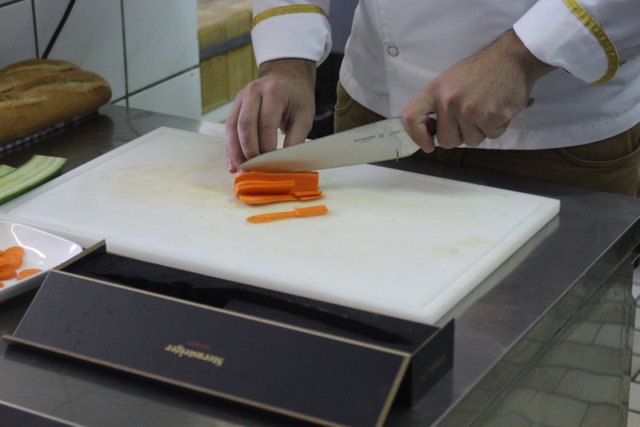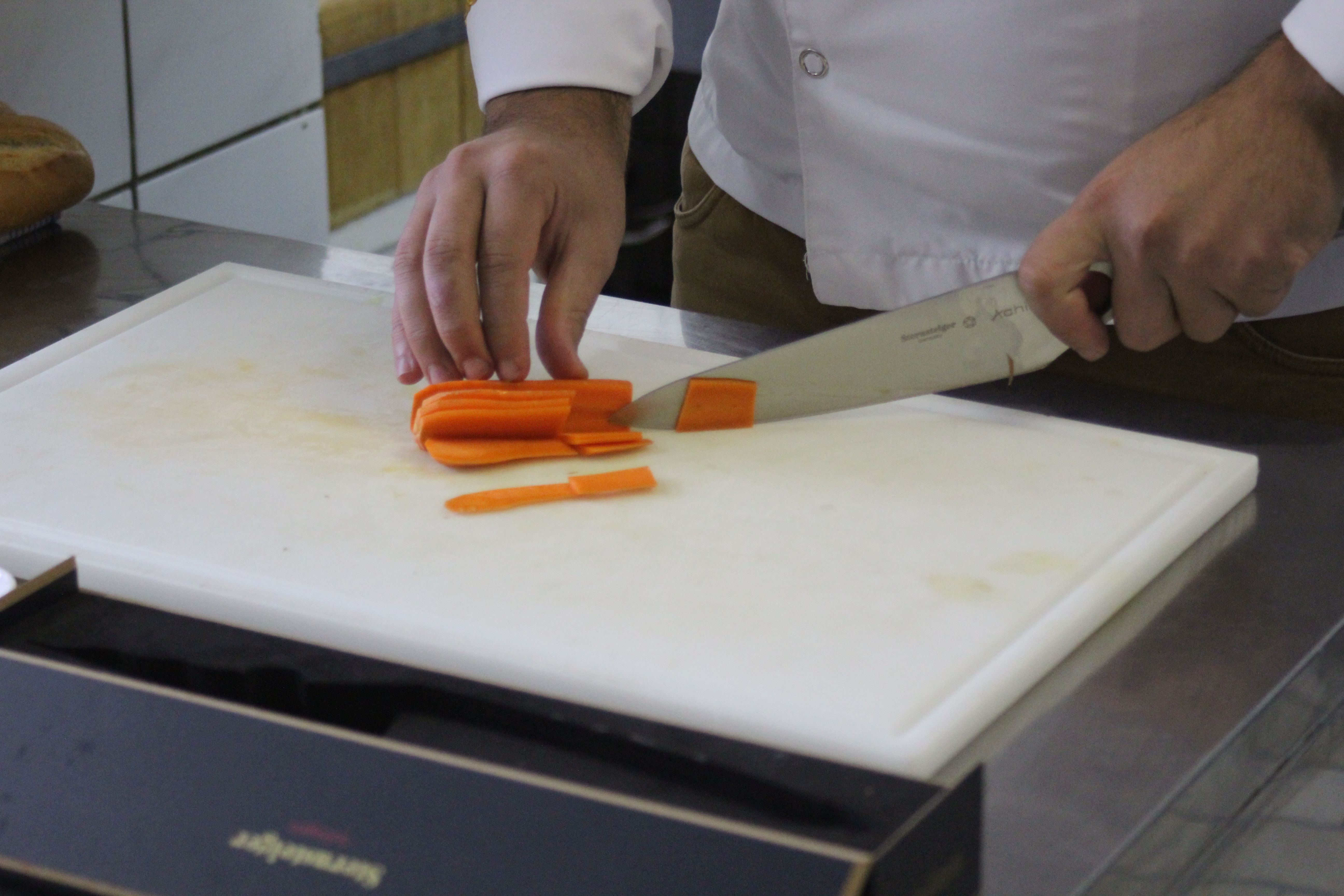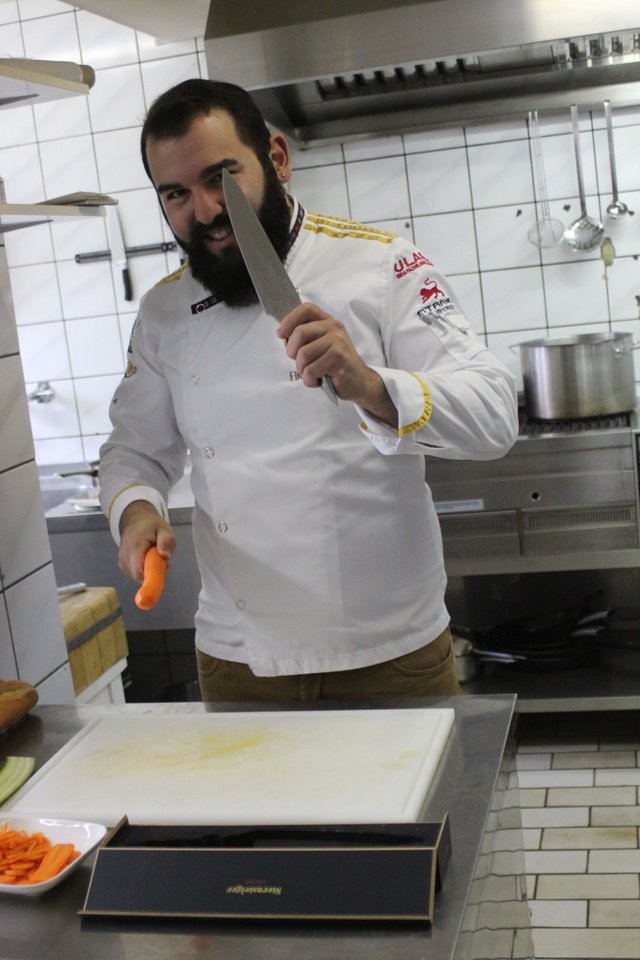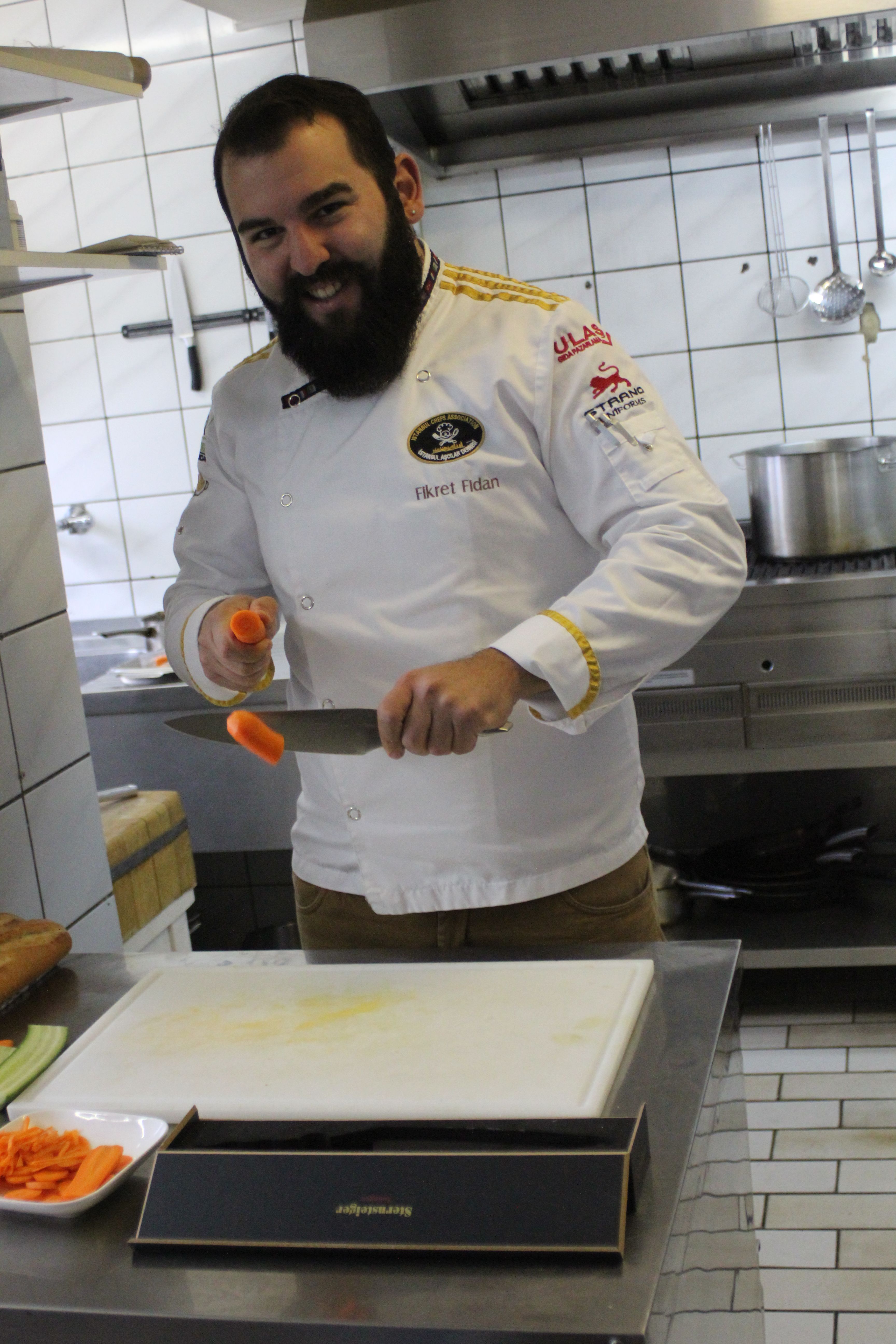 According to Mr Fidan Achilles knife has been one of his best knives during his 6 months of testings.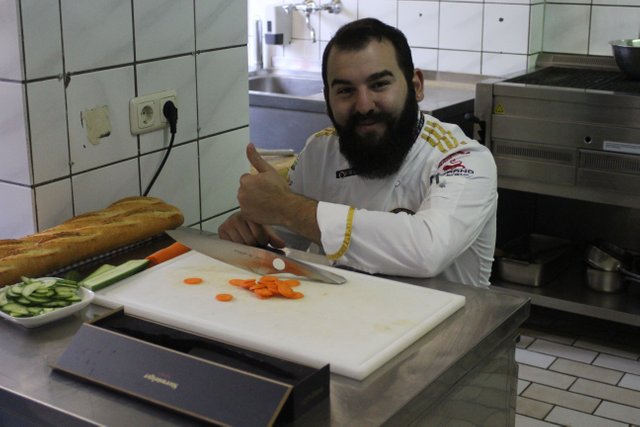 During this journey Achilles chef's knife design was selected by the German design council and achieved the Excelent Product design award by the German design council.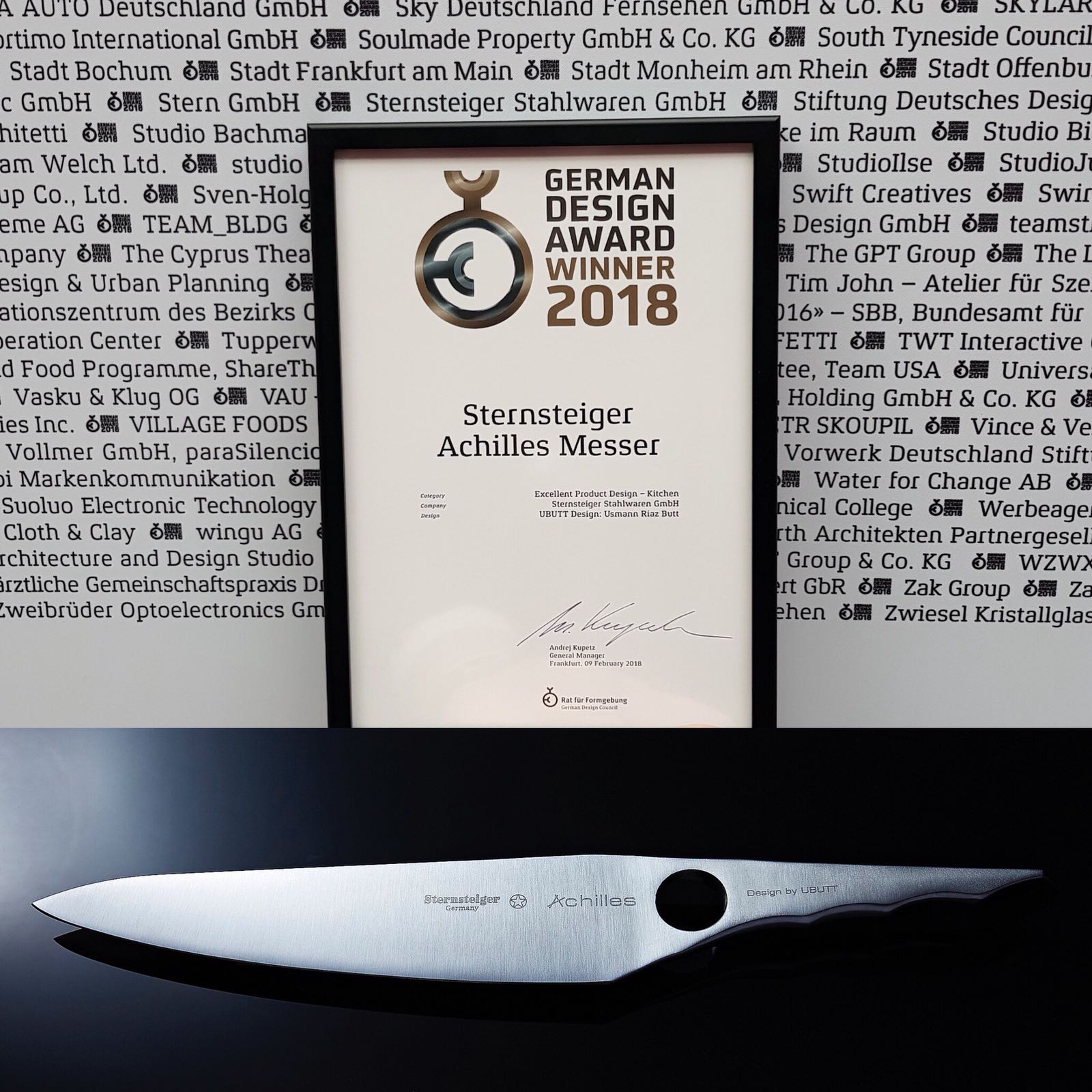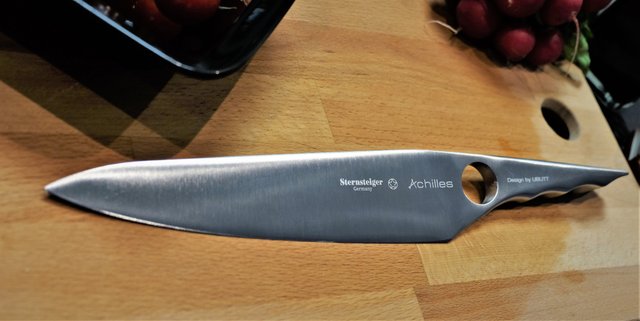 To grab this amazing knife and to have it in your kitchen it will be available via KICKSTARTER on 20.03.2018 to go for a full scale commercial run.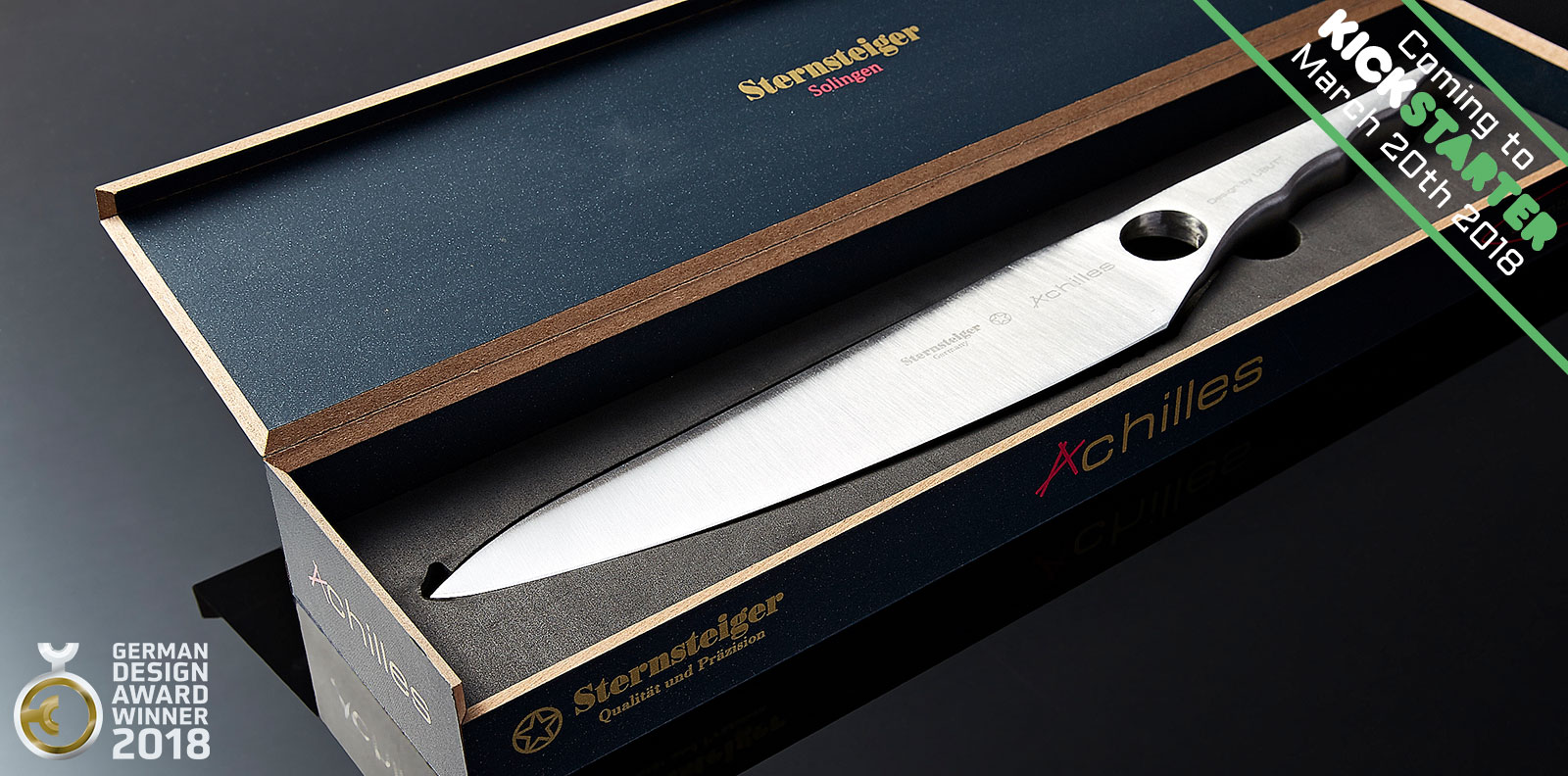 More informations for knife enthuisists under
www.achilles-knife.com
www.sternsteiger.de