Introducing KnackSteem: A platform where you can share the things you are passionate about.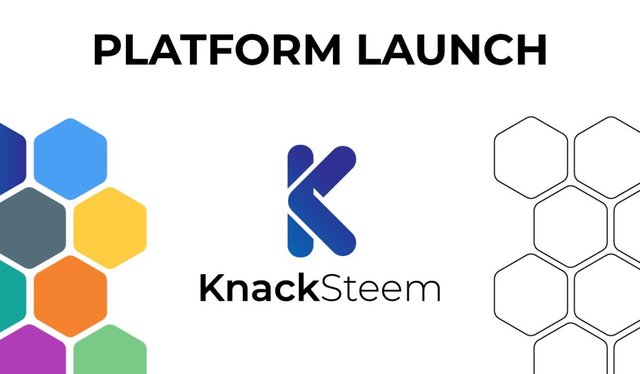 Finding a vocation that is fulfilling and fruitful isn't easy. The necessities of life tend to push us towards the path of least resistance when it comes to earning money. When we need food and shelter, along with our loved ones, the urgency is making money ASAP, not how much we enjoy the process. Countless individuals don't find an occupation doing what they love because it is hard to monetize it.
Finding an ideal occupation can bring about our own well being and the welfare of our community. The best option for everyone is doing something that fulfills the spirit and our ability to provide sustenance.
We are beyond any doubt and are inspired not to surrender to the path that life may try to choose for us. With purpose and determination, we see progress and fulfillment.
We live in a world where a majority of people are forced to execute tasks they are not passionate about, likely because their actual desires aren't a sustainable path.
Overview
The problem
Why Knacksteem?
Who can contribute to knacksteem
How to contribute/ The site overview
Project milestone/Features
What is next (development related)
Security
Our plan
Development Stack
Front-end
Back-end
Downsides and how we plan to solve them
How will knacksteem Impact the steem blockchain
Support/sponsor
Beneficiary
Appreciations
Join us
The problem
Right now a majority of people work in a field they aren't passionate about, or follow their passions without the means of sustaining themselves. This is likely due to the involvement of third parties. These third-parties aim to exploit their time and skill for financial gain while giving them a space to show those qualities off in return.
What if there was a platform where you could showcase what you can do best and get a fair reward out of it? A community where the need of mediators is eliminated and all your creativity and talent is seen directly by the masses and by those who are most likely interested in what you do?
Why KnackSteem?
KnackSteem is a steem based project that uses the steem blockchain as means of rewarding its contributors.
KnackSteem is aimed to reward great and passionate article writers, hard-working individuals willing to promote their culture and interesting, original skills. It aims to remove the need for mediators and encourage cultural activities and sharing your passion with a wide audience, getting rewarded in the process.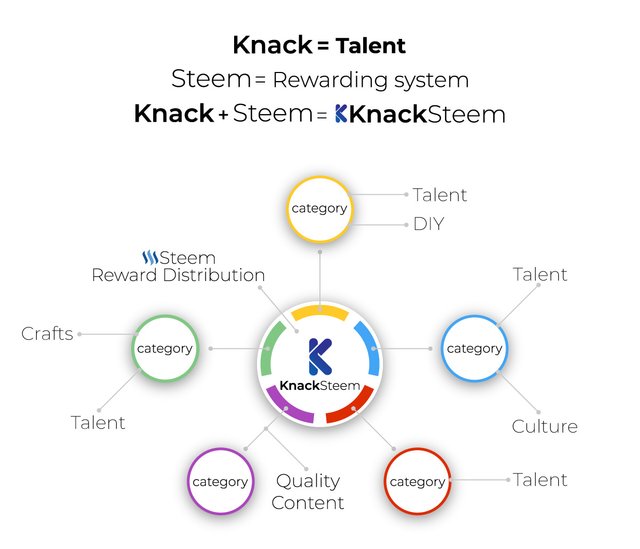 Knacksteem is a project owned and founded by @knowledges (community manager at utopian.io).
The development of this project started in early February. We started with a fork of Utopian, hoping we can modify it to our needs. After a brief development period, we realized that in the long run it would be much better to start the project development from scratch.
Thanks to the hard work of our developers, we're now ready to announce it to the public.
Who can contribute to knacksteem
If you're passionate about anything, you're welcome here. We've set up a wide range of categories to aid you with specifying what exactly you love doing! If there's no category to suit your needs - don't worry. We're planning on expanding in many directions to ensure every passion is welcome on KnackSteem.
How to contribute/ The site overview
Our developers are still working on improving the site, making it more user-friendly. That being said, contributions to any of the current categories aren't hard, as you can see below.
To get started:
click on "New Contribution"


this should reveal the post editor as shown below where you can edit your contribution.


Before posting, you must select a second tag. This tag must be chosen according to the category you want to contribute to. Otherwise, an error message will pop up as shown below.



One of those tags must be from the predefined categories. Insert some text or a single space to trigger the list of available categories.



You can then add any other tags you wish, then click on "post" to publish.
Your post will then be pushed to our review tab where our dedicated moderators will review and score your contribution accordingly.
Project milestone/Features
We have achieved and implemented many things so far, and we are still adding in more important features. The development has an excellent foundation, and of course, anyone can contribute to the project in the spirit of Open Source.
Some features currently implemented are:
15% beneficiary rewards (12% for sponsors and 3% for the project team)
Categories
User profiles
Responsive design on any device
Posting contributions to steem and our databases
Displaying only verified contributions
Roles (Master supervisor, supervisor, moderator, and user)
Optimized post editor (markdown supported with post preview)
Moderator review functionalities
Operational features (Ban, un-ban, ban until, ban reason, refer moderator/supervisor)
Search feature (Fully optimized)
Landing page post preview
What is next?
We are still working on making the project site more user-friendly and interactive and the development is going smoothly as expected! Our roadmap for the following months is:
Uploading images directly on the editor
Optimizing the post editor
Notification system
Advanced user dashboard (wallet, activities and reviewed post).
Addition of subcategories (Automated)
Voting bot
Few optimizations on the API
User verification system
Landing page
Sign-up module
Enhance moderator functionalities
A separate page dedicated to all our moderators and supervisors
And a lot more.
Of course, we are open for more ideas to be able to provide the best user experience to the contributors. We are here for you, so please feel free to message us about anything you think should be improved!
Security
We have put our users' privacy and security into consideration, and we have no plans to store users keys in our databases. The authentication is aided by SteemConnect so your keys are safe and are not sent to our server. If our server is being attacked, you are assured that the attacker will have no access to your account; thus, your funds and keys are safe. Your tokens/keys are encrypted and stored on your browser.
Our plan
We have great plans for this project, and we hope to be successful at every stage we advance to.
It is in our interest to attract people all around the world to contribute via this platform and by doing so, feel happy for doing what they are truly passionate about and showing the world their crafts and culture without relying on mediators.
We want to be a hub where awesome content is showcased to a larger community, thereby reciving alot of support and feedback.
We have plans of integrating SMTs once they are launched.
We will keep optimizing the site and make sure that we give the best possible experience to our users.
We will try to be as decentralized as possible in truth and fairness to all our community members.
We hope to solve a variety of both minor and major issues that passionate content creators face in today's world.
Downsides and how we plan to solve them
We are aware that this project may most likely attract a lot of spammers, plagiarists, con-artist, and abusers. We will be very strict and will not tolerate any of the behavior mentioned above and any user caught will have their account suspended for a period of time depending on the offense.

There is no user verification system on steem which makes it very easy for one user to create multiple accounts to game the system. This makes it very difficult to fight abusers. Because of that, it is in our best interest to create a reliable user verification system to utilize on KnackSteem.
How will KnackSteem Impact the steem blockchain
We prioritize content quality and want to reward the best of the best. We aim to push more quality posts to the top of the steem blockchain, which will in return increase the value of the steem token & make browsing the blockchain a more welcoming experience. This is something we all want, and would be of great benefit to everyone in our community.
Development Stack
Front-end
JavaScript ES6+ with Babel
React + Redux
Ant Design
Back-end
JavaScript
Nodejs + Express
MongoDB
Support/sponsor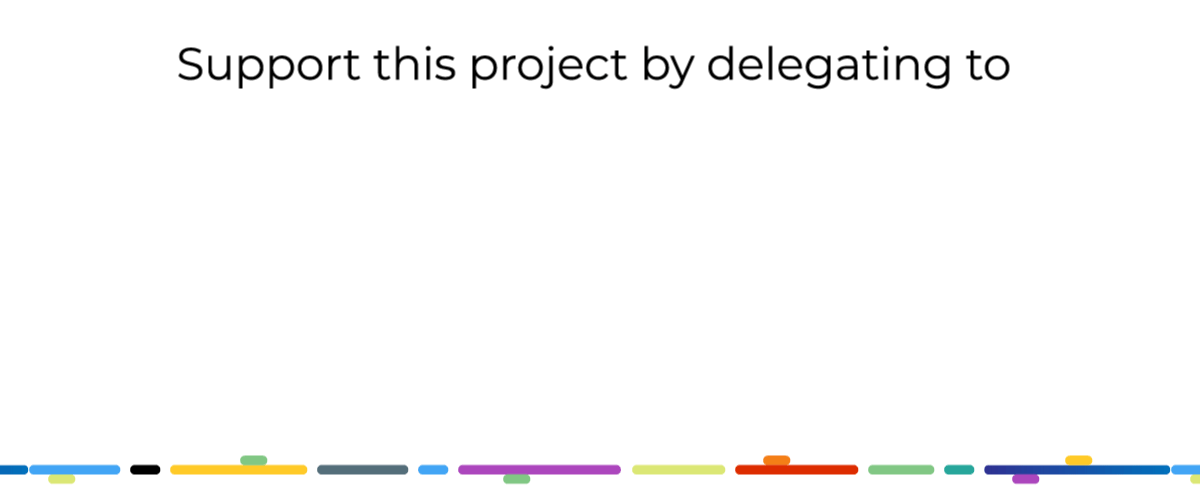 To be able to reward and encourage our contributors, we need to have enough SteemPower to increase our voting strength. We would appreciate any amount delegated to us and are planning on distributing the curation rewards amongst our sponsors.
50SP,100SP,150SP,200SP,250SP,300SP,500SP,1000SP,1500SP,2000SP,50000SP,100000SP.
Customize
Beneficiary rewards
For every post submitted by the KnackSteem front-end, a 15% curration reward will be implied. This reward will later be divided between our sponsors and the team behind the project.
Sponsor reward: Our sponsors (delegators) are eligible for 12% of the initial 15% beneficiary reward. The reward is directly proportional to the share of all SP delegated.
Knacksteem team: Our dedicated team will divide 3% from the initial cut amongst themselves. This % will be distributed according to each moderator's or supervisor's activity.
We want to be as transparent as possible, and we will keep all our community members updated and informed if any changes is made to how the beneficiary reward is distributed.
Appreciations
Knacksteem recieved a lot of support from few awesome individuals. Without them, we would not have come this far. It has been an honest privilege having them around.
@ms10398 (AKA Rebel) Dev instructor, advisorr, and supporter.
@radudangratian The most awesome and superlative graphics designer.
@tykee and @ckole For their comprehensive ideas and vision.
@luschn KnackSteem front-end developer.
@jaysermendez (AKA Flash) KnackSteem Back-end developer.
@jestemkioskiem For proof-reading this post.
Special appreciation to @utopian-io for supporting the project's development and the rest of our community members who supported the project in one way or the other.
Join us
We have created a discord server for the community where we can interact, share ideas and feedback. We will keep you updated and respond to any question to guide our contributors and community members.