Steemit user Klye will downvote you if you don't apologize, for not doing what he told you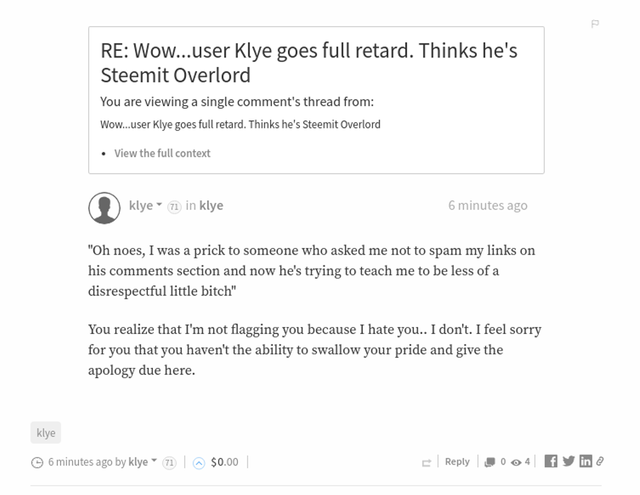 What is he referring to?
He didn't like me posting a link to my post that was directly related to what his post was about. I was offering free Bitcoin Cash, not soliciting.