Introduction
My long time followers will know of KIVA from the ongoing series of posts that I've made over the past years, and how posting on Steemit has supported and encouraged me to support $225 of KIVA loans.
My first Steemit post about KIVA from December 2016 , Have you heard of KIVA? has been followed by many more updates which have motivated me to fund a number KIVA loans and have supported 9 loans.
I have also created the KIVA lending group, come and join other great Steemians and when you make a KIVA loan you can dedicate it to Team STEEM
The Loan
Umurava Cb Group
Rwanda / Construction Supplies
A loan of $8,750 helps a member to buy more building stones to sell at the market to meet customer demand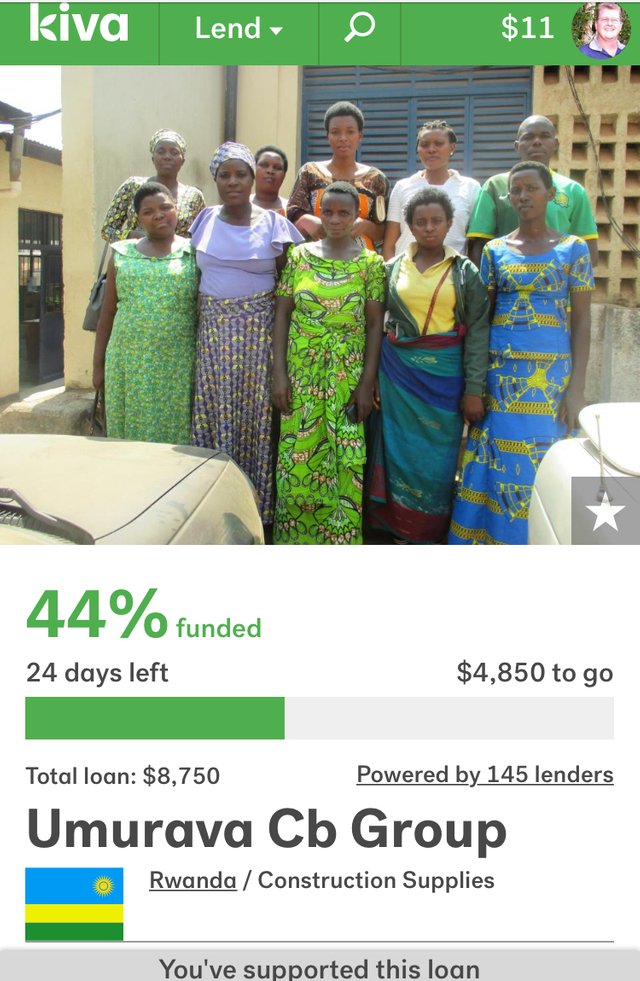 Loan details
Loan length: 6 months
Repayment schedule: Monthly
Disbursed date: July 20, 2018
Currency exchange loss: Possible
Facilitated by Field Partner: Urwego Bank
Is borrower paying interest? Yes
This loan is not yet fully founded, if you'd like to support this loan click here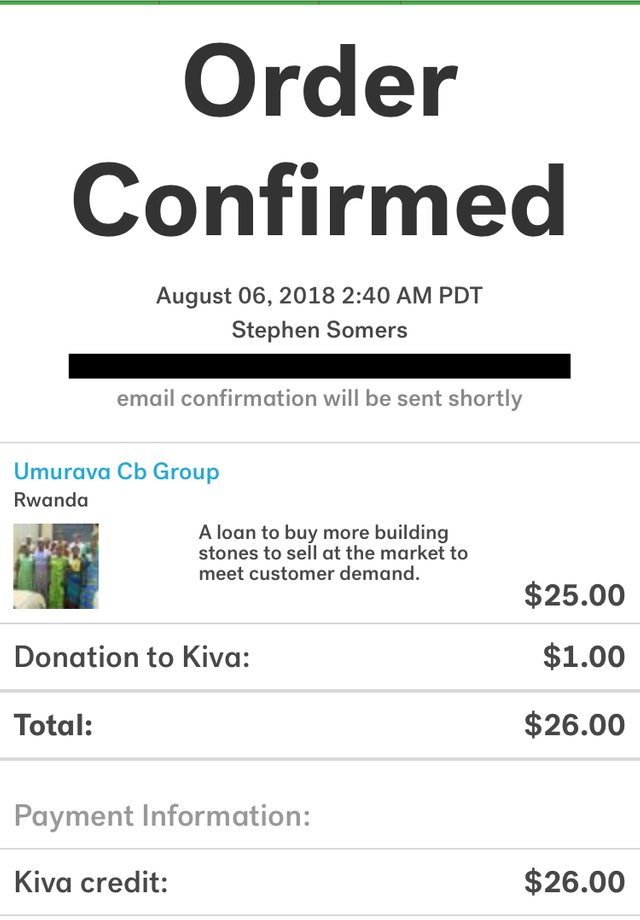 Conclusion
Kiva gives you the opportunity to make small loans to people around the world who are working to start a business and improve their lives.
I'm a Kiva lender and I invite you to join me!
Join KIVA by clicking here and it'd be great if you add your loan to Team STEEM
Make a loan and change a life today!


Thanks @bearone for the teamaustralia and steemsilvergold banners