Introduction
My long time followers will know of KIVA from the ongoing series of posts I've made over the past year and a half, and how posting on Steemit has supported and encouraged me to support over $175 in KIVA loans.
My first Steemit post about KIVA from December 2016 , Have you heard of KIVA ? has been followed by many more updates which have motivated me to fund a number KIVA loans and have now supported 8 loans.
I have also created the KIVA lending group, come and join other great Steemians and when you make a KIVA loan you can dedicate it to Team STEEM
Loan Repayment Update
Today I received a number of repayments from the outstanding KIVA loans with $13.92 credited back to the account ready to relend. I will add another $12.50 to support another loan in a few days.
The snapshot of the current loans is below.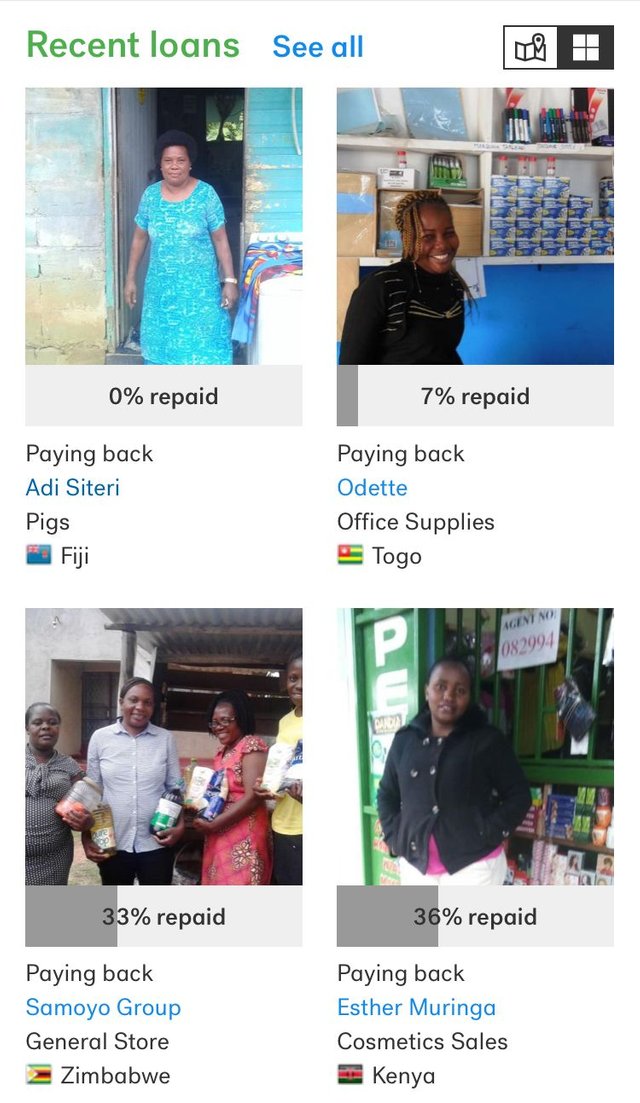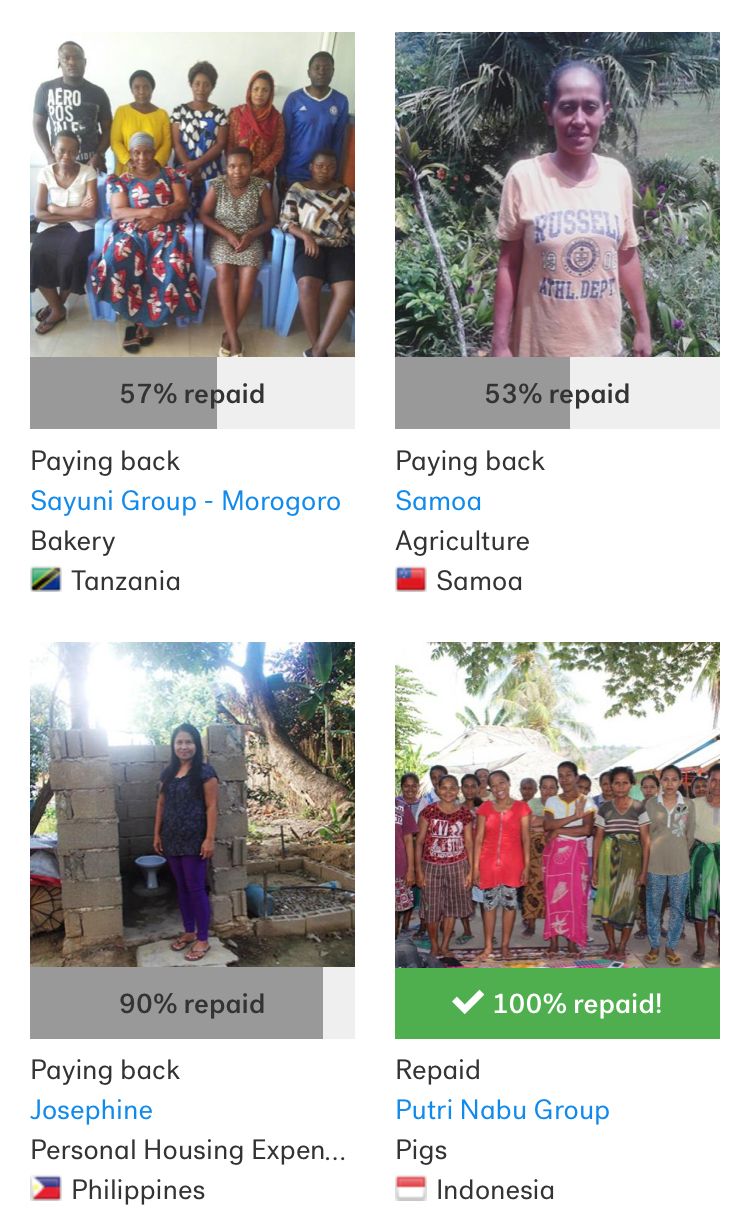 Kiva gives you the opportunity to make small loans to people around the world who are working to start a business and improve their lives.
I'm a Kiva lender and I invite you to join me!
Join KIVA by clicking here and it'd be great if you add your loan to Team STEEM
Make a loan and change a life today!

Thanks @bearone for the teamaustralia banner