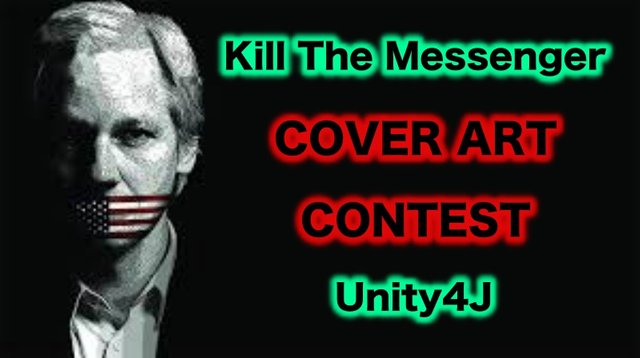 This was suppose to be a post announcing the winner of the "Kill The Messenger" Cover Art and Thumbnail and Banner Contest but after much debate we were unable to come to an agreement on a winning submission.

Here's the link to the original contest last week where we offered:

50 SBD for Winning Cover Art (Thumbnail for Itunes, Spotify, ...)
50 SBD for Winning Banner (Header for Twitter, Instagram, ...)
---
Close But No Cigar

So here we are, we have yet to find a suitable thumbnail and banner for our track

I think this is more of a case of us not being specific enough in terms of what we were looking for and not so much the entries themselves.
I've run a number of contests in my time on the platform with minimum guidelines that have been quite successful while allowing for maximum creativity. However, in this case I should have been more specific from the start in order to get everyone on the same page. So, I apologize for my lack of foresight here.

That's the bad news.

But the good news is this means that the contest is still yours for the taking!
---
Now What?

Since we found that there was no clear winner, we're going to start over but this time provide participants with a better idea of what we're looking for. Also, what we're not looking for.

Last week, many of you made some great submissions with some great concepts. Now, I know most of you are not graphic designers by trade but your submissions have helped us see what we really wanted out of this contest.

Before going any further, I'd like to point to several entries that were on the right track and with a little tweaking could very well be selected as a winner.

@thoughts-in-time
@yusaymon
@ramengirl
@jejes
@putri12
@jayboi
@allseeingewe


Other entries tended to focus on more violent imagery, which considering the name of the track and the situation is understandable, but bloody headshot images are not what we're going for.

Somehow the contest produced a number of colorful Gifs, but we made no mention of creating Gifs in the original announcement. So, it would seem that we failed to clearly communicate our needs.

After some reflection, another thing that struck us was that perhaps some artists are apprehensive about contributing to projects they view as overly political.

Though we respect this position we'd like to reiterate that the #Unity4J and #FreeAssange campaigns cross political lines and neither are driven by left or right ideologies. It is a matter of human rights not an endorsement of a particular political perspective.
#Unity4J is aimed at restoring Julian Assange's human rights
---
---
What We're Looking For

What we'd like to see are Thumbnails and Banners that are:

Clean
Elegant
Uncluttered
Trim, but stylish
Clear color scheme
What we're not looking for
Gifs
Cluttered imagery
Bloody / gory images
We feel that 'less is more' and that thumbnails and banners that are simple and easily recognizable are ideal.

For instance, the official #Unity4J banner provides a simple and elegant example





Another decent example could be something like this -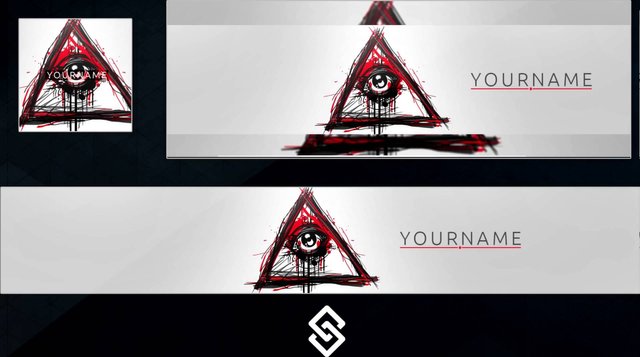 texasls.org


It's a good idea to search for the optimal sizes for banners and thumbnails with some quick searches.

An ideal Twitter banner, for example, is 1500 pixels wide by 500 pixels tall (2018).

https://blog.snappa.com/twitter-header-size/

EDIT - ITunes Thumbnail sizes
Ranges from 1,400 pixels x 1,400 pixels to 3,000 pixels x 3,000 pixels (max)
---
KTM Contest Repeat
Contest Categories
There are two prizes for this contest and we'll award 50 SBD to the winning submission for these 2 categories:
1) Cover Art / Thumbnail for "Kill the Messenger"
The Cover Art will be used as a Thumbnail on Itunes, Spotify and other mp3 and streaming sources.

2) A Social Media Banner / Header for "Kill the Messenger"
The Banner/Header will be used on social media platforms to promote "Kill the Messenger" such as Steemit, Twitter, Soundcloud, Instagram, Facebook, etc.

The Banner should be made available in different formats to suit different social media sites.

Note: It is possible for a contestant to win both of the 50 SBD prizes
Bonus @v4vapid upvotes for select participants!
---
Rules
Create ORIGINAL Cover Art and/or Banner for "Kill The Messenger"
Make a separate post to showcase your art
You must resteem this post to be eligible for prizes
You must use the lead tag 'killthemessenger'
Deadline is at 7 day payout of this post (UTC - Tuesday July 24 12:00:00 2018)
Briefly explain why #Unity4J is important to you
Clearly Identify which category you want your art to be considered for
Cover Art
Banner - (Must contain several formats)
Both – (Must contain several formats and Cover Art and Banner should be mutually distinct)
---
New and Revamped Entries are Welcome!
For those that participate but are not chosen to win a prize, there are still sizable upvotes in the mix for decent entries.
If you'd like to connect with us on Discord to discuss your submissions we'd be more than happy to give you some feedback.
Thank you for your understanding
Good luck !!
Check out Kill The Messenger on the Music Blockchain - Choon
---