St. Nicholas Cathedral in Washington DC, 2014
I have photographed over 4000 religious buildings and this one had perhaps the most beautiful paintings all over the ceilings of any church I've been to.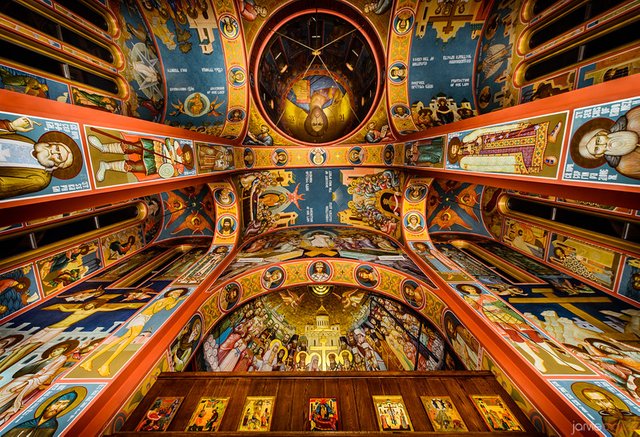 STORY
I remember visiting and talking to some of the parishioners and what I found most striking was that it was being built during the 50s ... and to me that was crazy because it was being built during the height of the cold war with Russia in the heart of the American Capitol. They mentioned spies and some of the difficulties their congregation had because of the circumstances. It is litterally in a short walking distance from the National Cathedral... in fact I just kind of stumbled across it after photographing the National Cathedral at Sunset.
I'm submitting this to the @killerwhale competition about RELIGION
Which other religious building should I post and talk about for my second entry? Check my gallery on my website