Butterfly
Hello all friends. How are you? May we always always be healthy.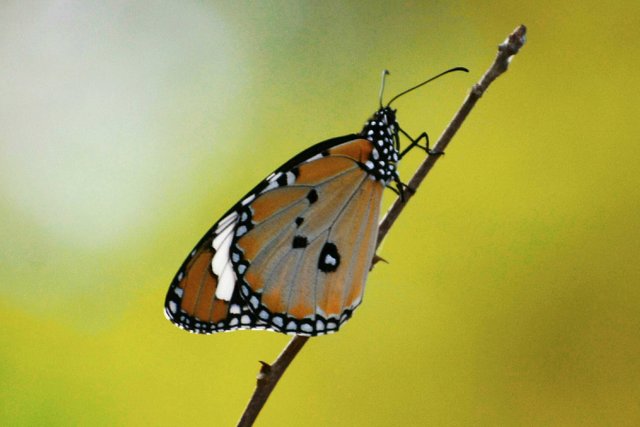 This Photo Taken With :
Camera: Nikon D5200 Exposure: 1/100 Aperture: f/5.6 Focal Length: 200.0 mm ISO Speed: 320 Lens: *** AF-S DX VR NIKKOR 55-200mm f/4-5.6G ED***
Photograph: @bim.scouting
On this occasion I will share pictures of beautiful insects that like to suck the sweet liquid contained in flowers.
Yes...he is a Butterfly. Surely all friends have seen it is not it?
Many people love it because it looks beautiful and does not feel the slightest disgust. But it's different when he's still a caterpillar. Not a few people who feel disgusted and afraid to see it, even not hesitate to kill him.
All Companions, Butterflies belong to wild and very sensitive species of insects, especially to the threats that come to him.
Naturally, he is very difficult to catch. Similarly when taking pictures.
If not careful and slowly, then it is very difficult to get the picture. Lucky for friends who can take pictures.
Indeed he is very close to human life like some other insects, namely Flies, Dragonflies, Grasshoppers, Bees, Wasps, etc.
But like the reviews above, he sangst difficult to approach.
Butterfly species itself is of many kinds and has various colors. What is certain is beautiful. Especially during the flower season, they are seen flying to the flowers that are not less beautiful with them.
Such an atmosphere is very entertaining, though not every moment can be enjoyed.
Friends all, so little reviews about the beautiful Butterfly. May all friends be entertained.
Thank you for visiting my blog @bim.scouting