Birthday bash
Hi friends,
My son recently turned 8, so we had a fun birthday bash for him last weekend!
He is very much into the YouTube series Dude Perfect, so we did a bunch of trick shot games and had a good time.
Here is one where you use a dart gun to shoot ping pong balls off a tee: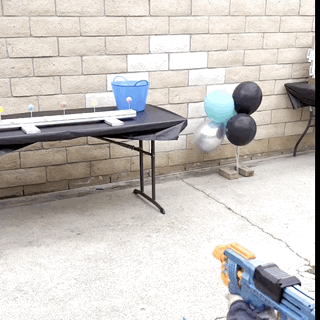 A great time celebrating a great kid :) Just wish they would stop growing sooooo fast! Yikes!
Thanks for coming by,
Brian