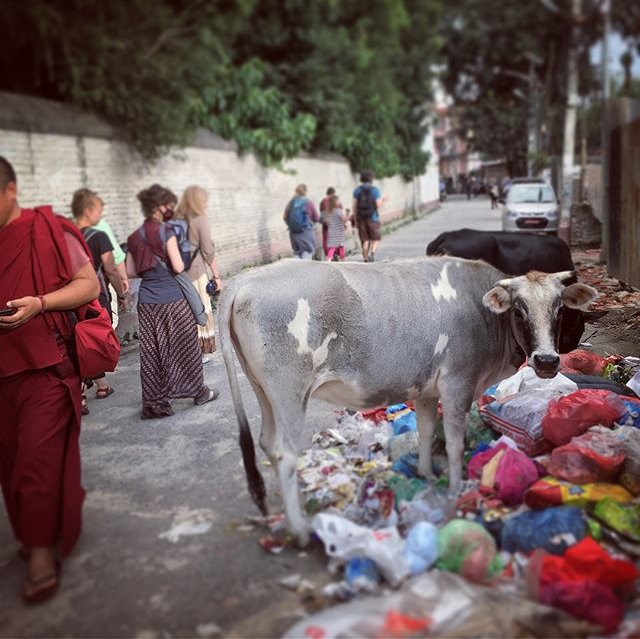 Suri, Lisa and I took a little adventure to Thahiti Tole. We meant to shop a little and do a walking tour, we found in Lonely Planet, to the Unesco World Heritage Site of Durbar Square.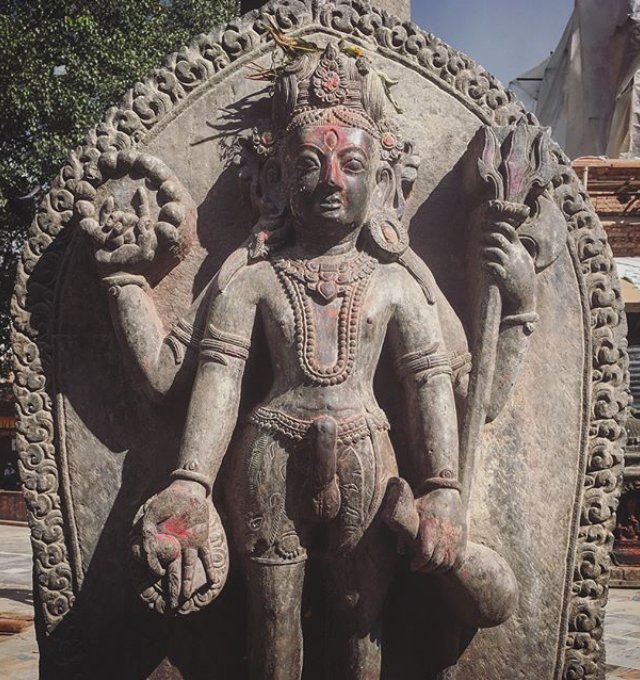 After shopping, a little boy convinced us that he didn't want a tip, just to practice his English. He took us to some beautiful shrines a temple, but then started walking us in circles. I asked if he would direct us to a restaurant and we would happily tip him. We kept seeing this older man who had earlier asked us if we needed help. We had declined. He refused the money but said he would like to take us to his art school where we could buy his art. I realized he wasn't allowed to take money because I'm sure the money was supposed to end up with the older guy. We told him sorry. Never did find a restaurant in that area and took a cab to Durbar Square.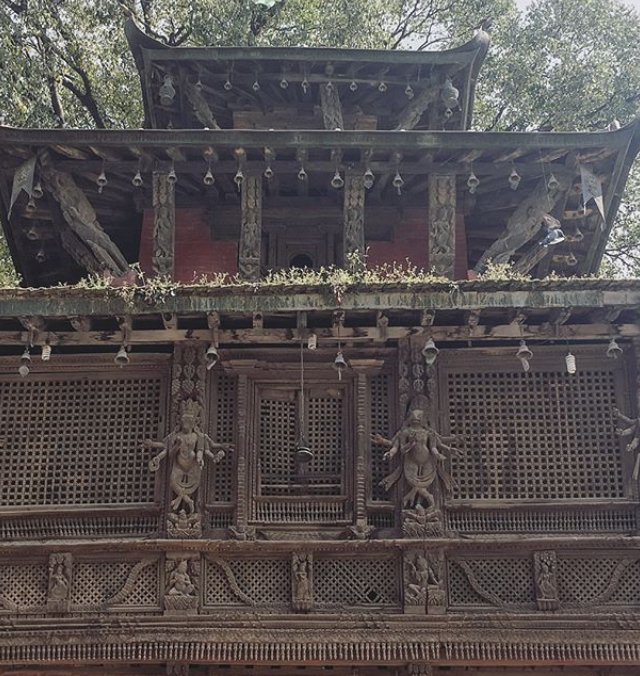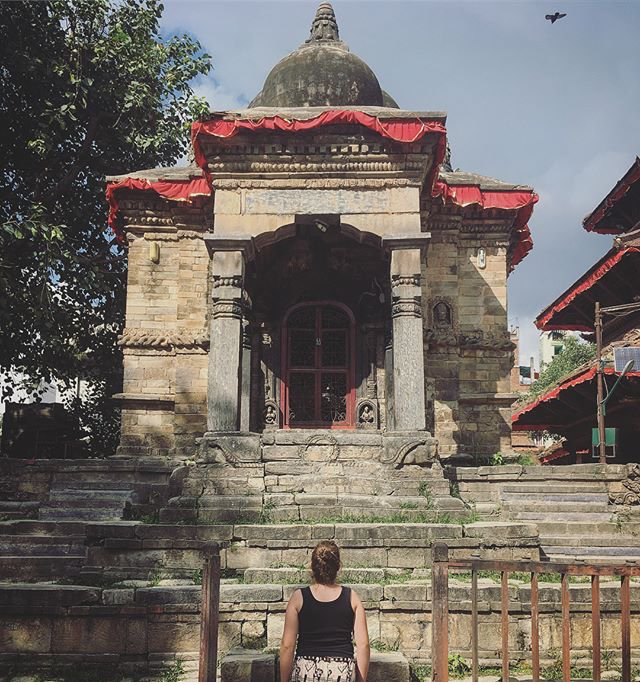 I hope that kid is okay.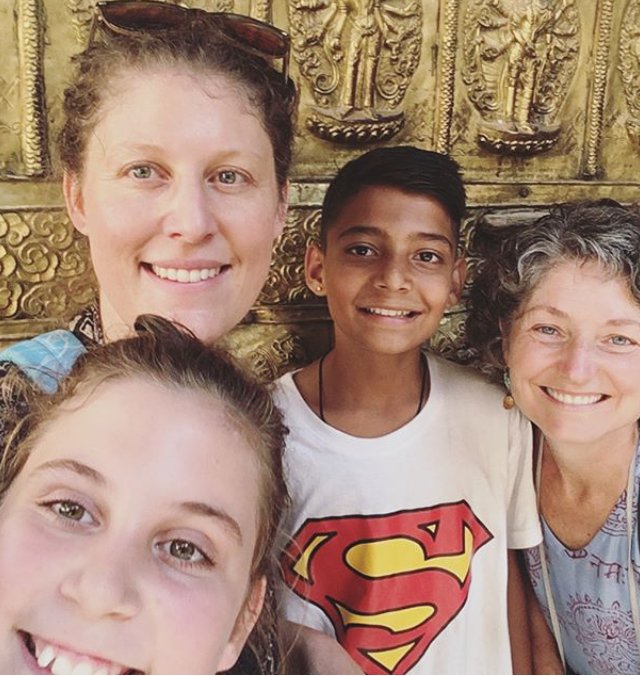 The Siddhi under the tree had an intense presence. Right when I saw him, he stared over and I could feel his gaze. He moved his staff in front of his face right as I snapped the pic. I took a step and realized I stepped in gum at that very moment.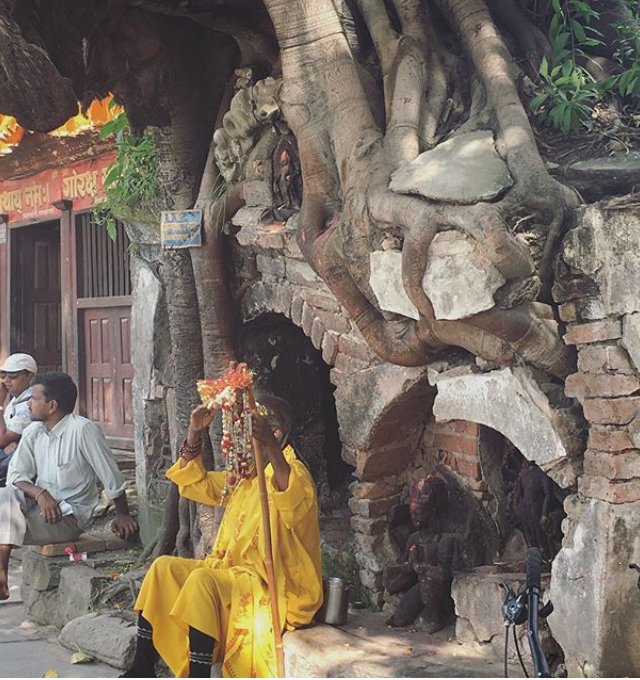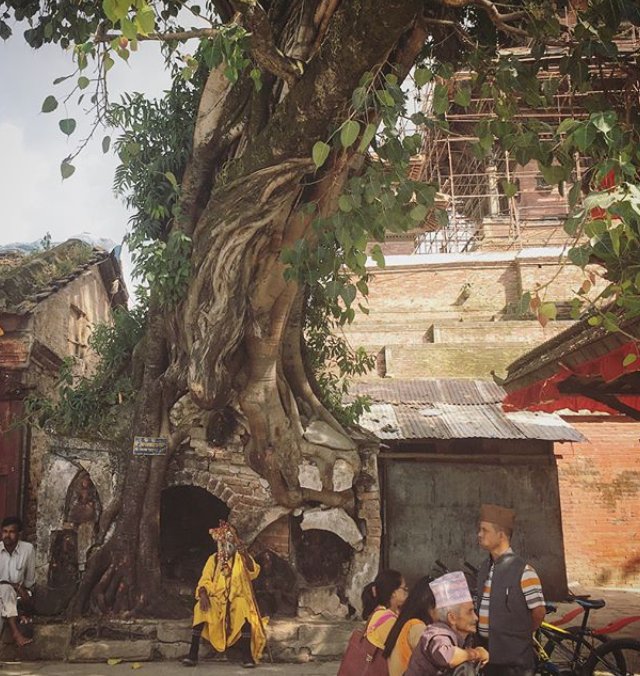 Swayambhunath stupa was a must see.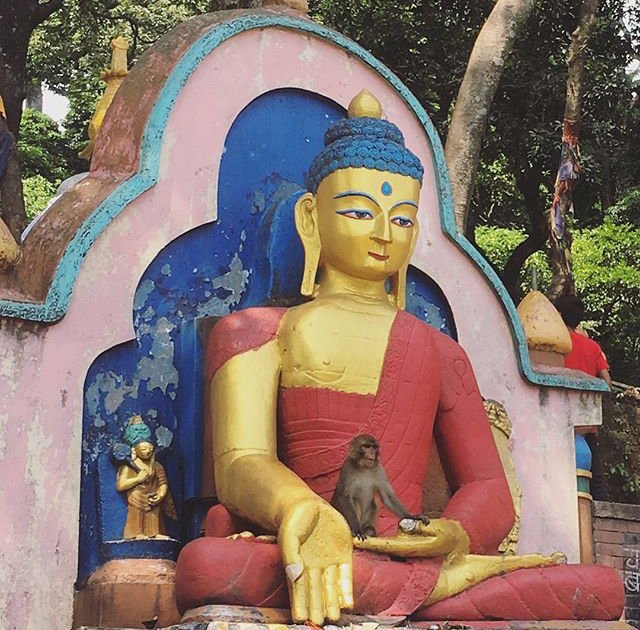 Some people call it the monkey temple. I now know why. Monkeys are everywhere. Suri was eating watermelon and had to toss it as one stalked towards her. Then another grabbed an empty juice can from her backpack while she was wearing it. I grabbed the bottle and held it above my head until I realized that it was coming straight at me. It was so hard for me to throw that bottle. Years of anti-littering locked my grip. It was only after hearing shouts of "throw the bottle" that I was able to. Another monkey knocked a water bottle from my friend, Lisa's hand. The huge statues were a highlight for me. Seeing Avolokishvara, Shakyamuni, and Guru Rinpoche 65 feet tall was breathtaking. I could have sat there, mesmerized all day.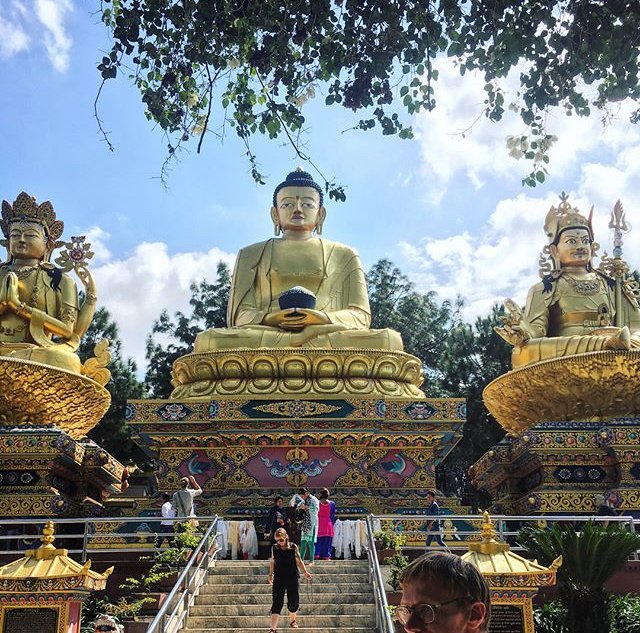 Rinpoche gave us a teaching on the origins of the stupa. The little girls in the last pic were tourists and asked to take a pic with suri.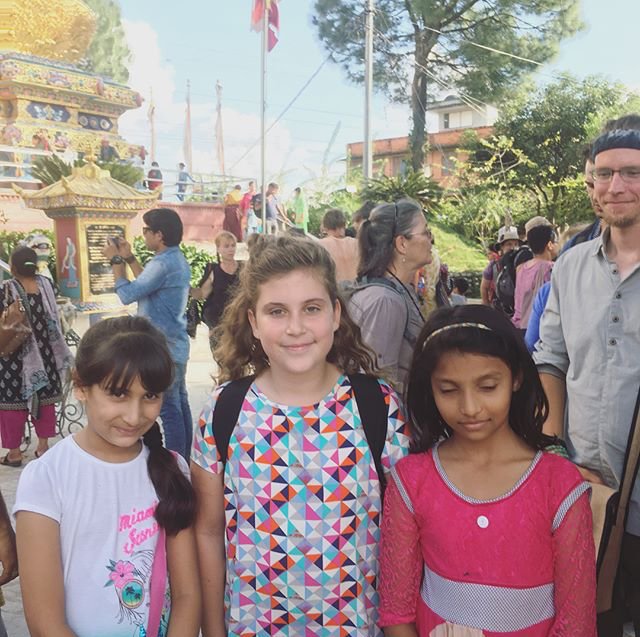 Then their moms asked to take their pictures with me. Separately. The hard part about this day was seeing all the barefoot, beggar children.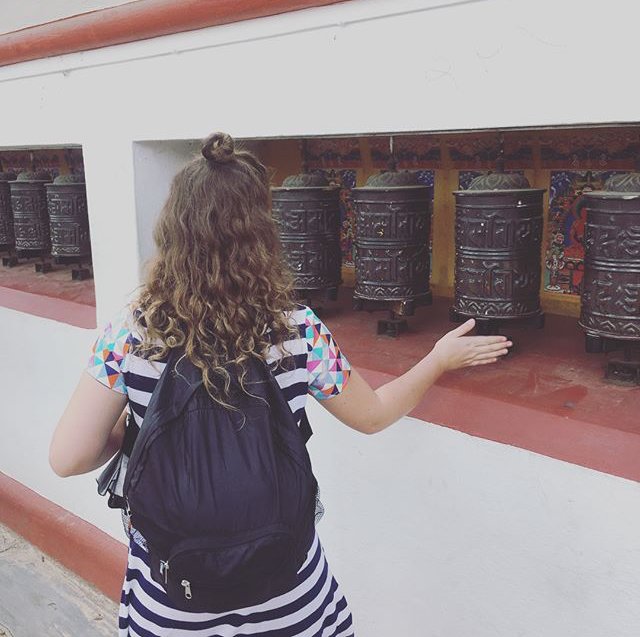 Suri and I decided we are going to get a bunch of cookie packs to hand out to them. And drinks. One tiny girl asked for a ladies half drank water bottle. She drank it right away. 😐sad stuff.