Kexcoin Has Raised $707,514 So Far (183.77 BTC From 73,035 Kexcoins Sold)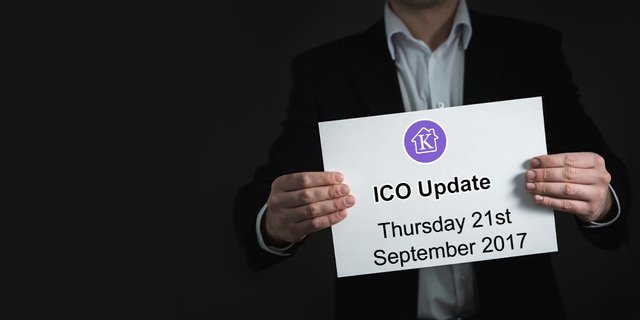 ICO Update
Greetings Kexcoin Holders!
As you will see from our publicaly auditable Bitcoin address at:
https://blockchain.info/address/3Edz8x3HNuigaDxZiwmsQBzqJKtQK4UAeD
You will see we have just completed our daily transfer of ICO funds to our multi-signature wallet.
At time of writing we have sold 73,035 Kexcoins and raised a total of 183.77 BTC.
184 Kexcoin Holders
Also at time of writing 184 BitShares accounts hold an amount of Kexcoins.
CoinMarketCap
Our top banner on CoinMarketCap.com went live yesterday. As you can imagine, we have seen a significant spike in website visitors since then.
CoinMarketCap were one of the first sites we approached about advertising Kexcoin but their advertising schedule was quite full so the earliest we were able to be featured was the 20th of September.
We are live now though and right in front of many cryptocurrency enthusiasts.
You can't miss it, it's the huge banner across the top of the CoinMarketCap website :)
Kexgill Shortlisted For Another Award
Kexgill have been shortlisted for yet another award. This time in the category of 'Best Student Landlord'.
You can see the NWPAS announcement here:
http://www.nwpas.com/nwpas-2017-shortlist-announced/
Don't Sit On The Fence
The minimum goal for the project to go ahead is £5m.
Looking at how many people are in our official chat group, following us on social networks and subscribed to our email list, there seem to be a lot of people taking a 'wait and see' approach.
If too many people take this approach it becomes a self fulfilling prophecy.
If we don't hit the minimum fund raising goal then we will simply refund all participants by buying back their Kexcoins at the same rate we sold them for which is 0.0025 BTC.
So don't sit on the fence. Do all your research and then come and join us. Only 23 days to go!
Did We Miss Anything?
If there is something else that you would like to see in the next update, please let us know by joining the official Kexcoin Telegram chat group by clicking here