Congratulations on making steps toward a healthier you by starting the ketogenic diet. This low-carb, high-fat lifestyle is intense, but you'll learn fast and start reaping the health benefits in no time. Now you're wondering: just what is there that I can eat? Keto-approved meals are fairly simple by nature, so you'll want to dress them up sometimes for a little variety. Here are five suggestions for condiments that are allowed on the keto diet.
Mayonnaise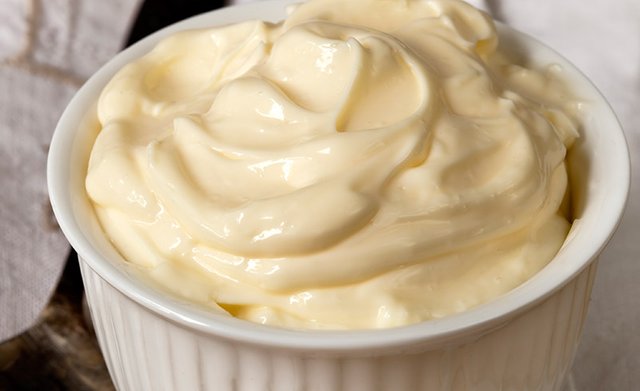 You may be surprised to find out that mayonnaise is on the approved list. While store-bought mayo isn't always made with the healthiest of oils, it's still fat you can use to hit your daily quota and flavor up your food. Try shopping some of the natural and organic store-bought mayonnaise brands, or even make your own. Homemade keto mayonnaise is very simple to whip up - with 1 cup of avocado oil, an egg, ½ teaspoon mustard, adding salt and lemon juice to taste – in a jar with an immersion blender running for a couple minutes.
Mustard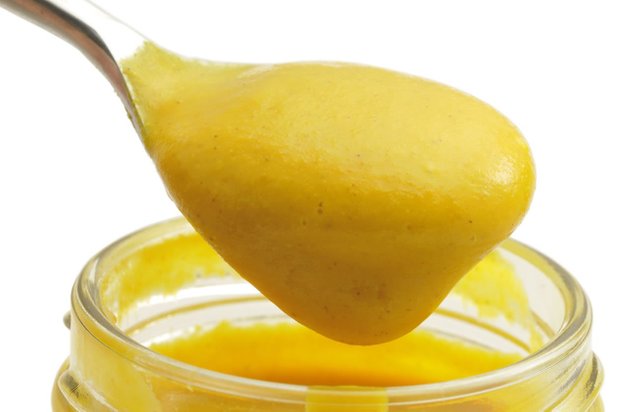 Mustard is another old-fashioned favorite that you can still enjoy on the keto diet. Most brands of regular mustard at the store are made with simple ingredients. If you want to try any of the fancier types of mustard, just read the labels thoroughly and make sure that they are low-carb and don't contain any other ingredients you may be avoiding, such as gluten or MSG.
Sour Cream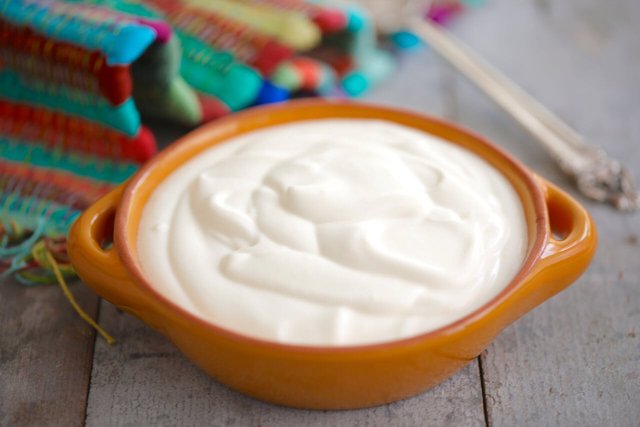 Sour cream is a pretty major staple on the keto diet, since it's usually made with only one or two ingredients and is a delicious source of healthy fat. You can easily find it in the refrigerated section of any store and the ingredients don't vary much from brand to brand. Sour cream can be put over almost any type of meat or vegetable by itself, and also makes great salad dressing with a little liquid and herbs added to it.
Salad Dressings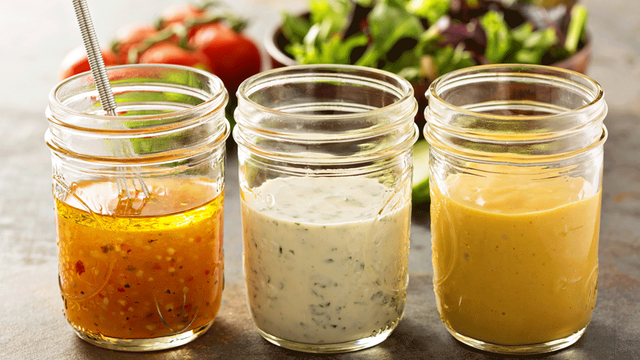 While you can definitely find keto-friendly salad dressings at the store, you do have to watch the labels closely. Salad dressings are a major source of hidden carbs, sugars, and other additives like MSG. Look for a sugar free, low-carb brand such as Primal Kitchen. Some types of ranch, bleu cheese, and other similar dressings can be healthy and low-carb – just read the labels to be sure.
Hot Sauce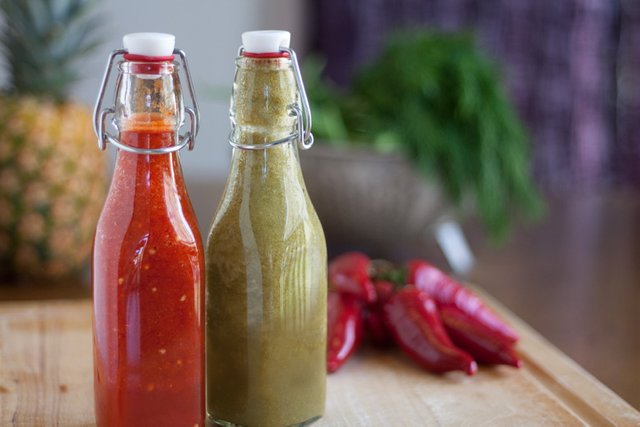 Most brands of hot sauce that you can find at the store are low- or no-carb. You will be able to browse the different brands and choose one that fits your tastes and price point, from Taco Bell hot sauce all the way up to the fancier gourmet labels. Salsa is a little trickier, since it usually contains a lot of tomatoes and onions which are higher in carbohydrates. Try cucumber-based salsas, which you can easily make or purchase, and are delicious and flavorful without the carbs.
Now that you know which condiments are allowed on the ketogenic diet, you can make any simple low-carb meal a little more exciting any day of the week!
What is your favorite keto condiment? Let me know down in the comments!