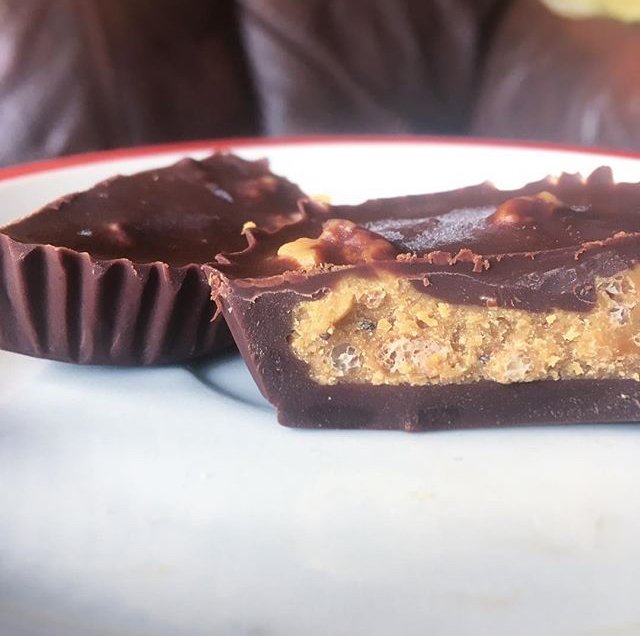 So, I promised my page would be totally random and cooking is one of my things. I eat grain free and Keto (for now).
@davebaerproject made these heavenly peanut butter cups. They are sooo yum. I like sharing my favorite recipes on here, not only to share, but to save them for future use. I've changed the recipe because I didn't want to use chia and rice cereal and I needed way bigger batches. I practically live on these some days. They are so handy to just pull out of the freezer when you need a quick pick me up. Ketolicious.
Melt 2 Cups coconut oil with 2 Cups of cocoa powder and 7 packs of good stevia (not the kind from Walmart.
Spoon into 24 cupcake tins. Freeze
Filling~ 25 oz. of peanut butter (about a jar and a half) mixed with 1/4 Cup maple syrup, 4 Tb coconut oil, and 5 packs of stevia.
Spoon remaining chocolate on top, sprinkle with salt and freeze at least 30 minutes till hardened. Each cup has 37 grams of fat, 6.5 carbs, and 9 proteins.