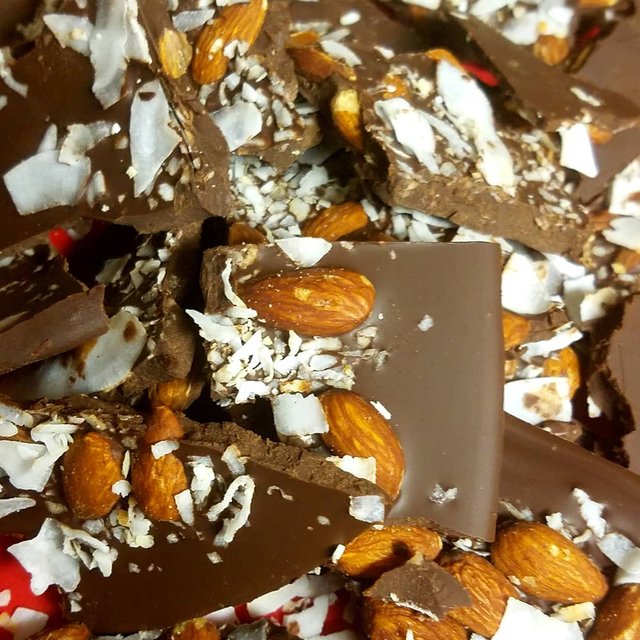 This yumminess was so quick and easy to make and only 4 ingredients.
Ingredients:
Lilly's chocolate chips
Unsweetened coconut
Coconut butter or oil (I used coconut butter)
Roasted almonds with sea salt
Directions:
Toast coconut and alomds in a pan on top of stove. Melt chocolate and coconut butter in a double boiler, pour onto a parchment paper lined cookie sheet, spread out with a rubber spatula, press in nuts and coconut, chill in freezer for 1 hour and, you'll have a great sugar-free treat.