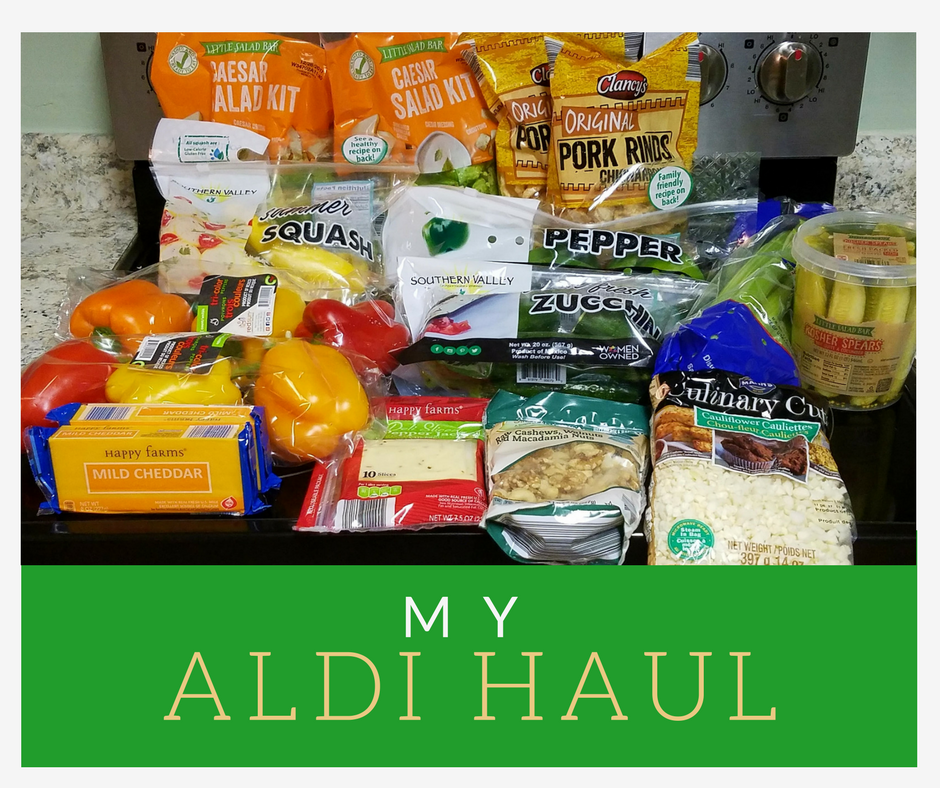 Some of you are new to the keto woe and have questions about what to buy. Others may have questions about cost-effective ways to be on this woe, well, check out my Aldi haul.
Aldi is a great place to shop if you are lucky enough to have one in your area. They have tons of fresh and organic veggies, meats, and cheeses at a very affordable price.
These are some of my staples that I buy weekly. The pork rinds are $.89 per bag, the peppers were on sale this week for $.99 a bag of three peppers, the bag cauliflower rice is $2 and some change, the blocks of cheese are $1.89...you get the point. Shopping at Aldi, you will definitely more bang for your buck.