This may be the first attempt to raise donations for Kerala flood relief fund using blockchain .....
Received Donations:
7 days ago Received 50.000 STEEM from @followbtcnews flood donation
7 days ago Received 25.000 STEEM from @guiltyparties flood donation
Post regarding donation collected :
4 hours ago Claim rewards: 9.098 STEEM and 9.100 STEEM POWER
Total = 93.198
Funds transferred to Binance = (Transfer 85.730 STEEM to deepcrypto8 102399021
USD Value on the date of Donation is approx 1.1 USD (from coinmarketcap)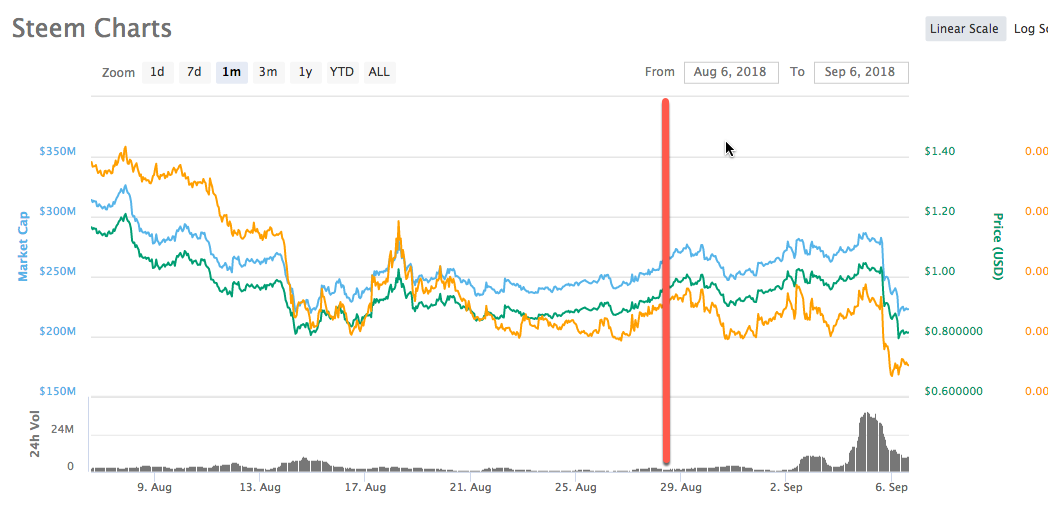 Adjustments:
ceiling up 93.198 to 100 STEEM (+7 STEEM)
rounding off USD price to 1.5 USD (+0.4 USD)
Thus USD value = 150 USD
USD / INR conversion rate is taken as per 06-09-2018 and the USD price has increased slightly over the last few days.
Final INR (Indian Rupees) = 10,783.46
Final Amount to be transferred to CMDRF = 10,785/-
Screen shot: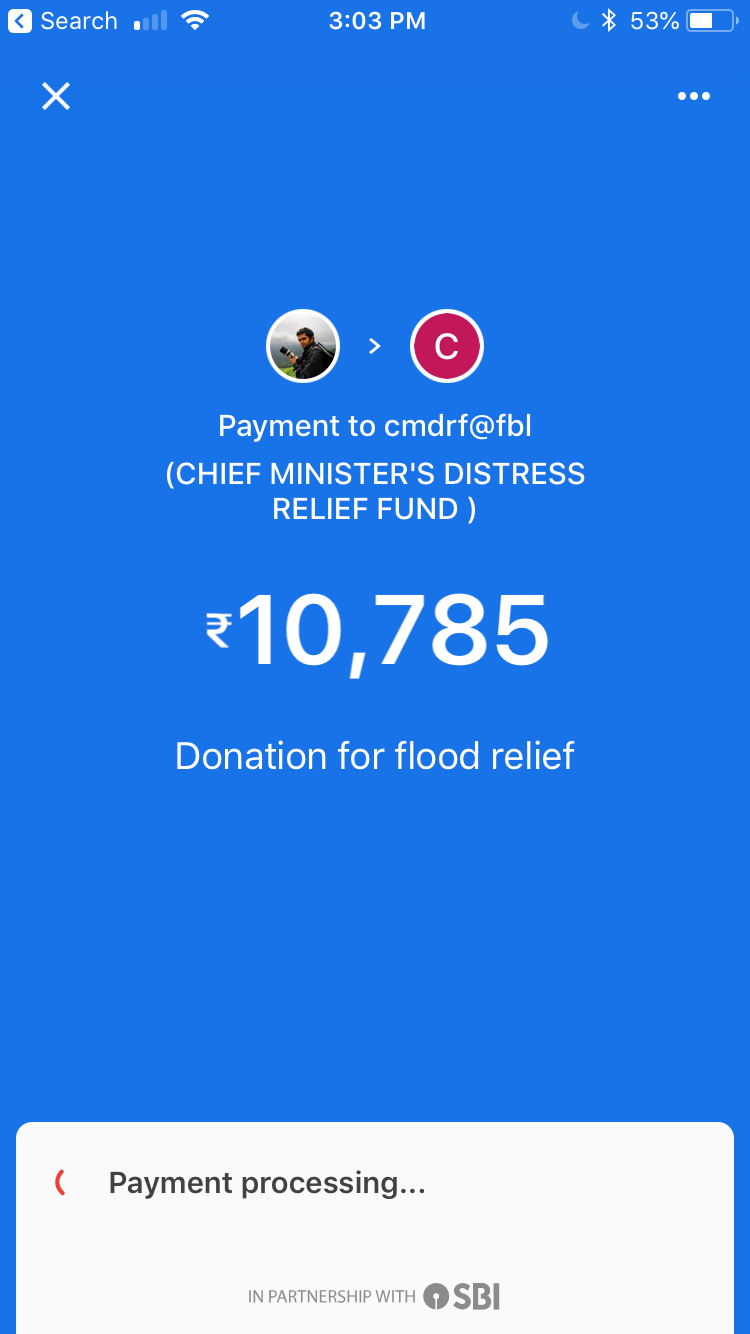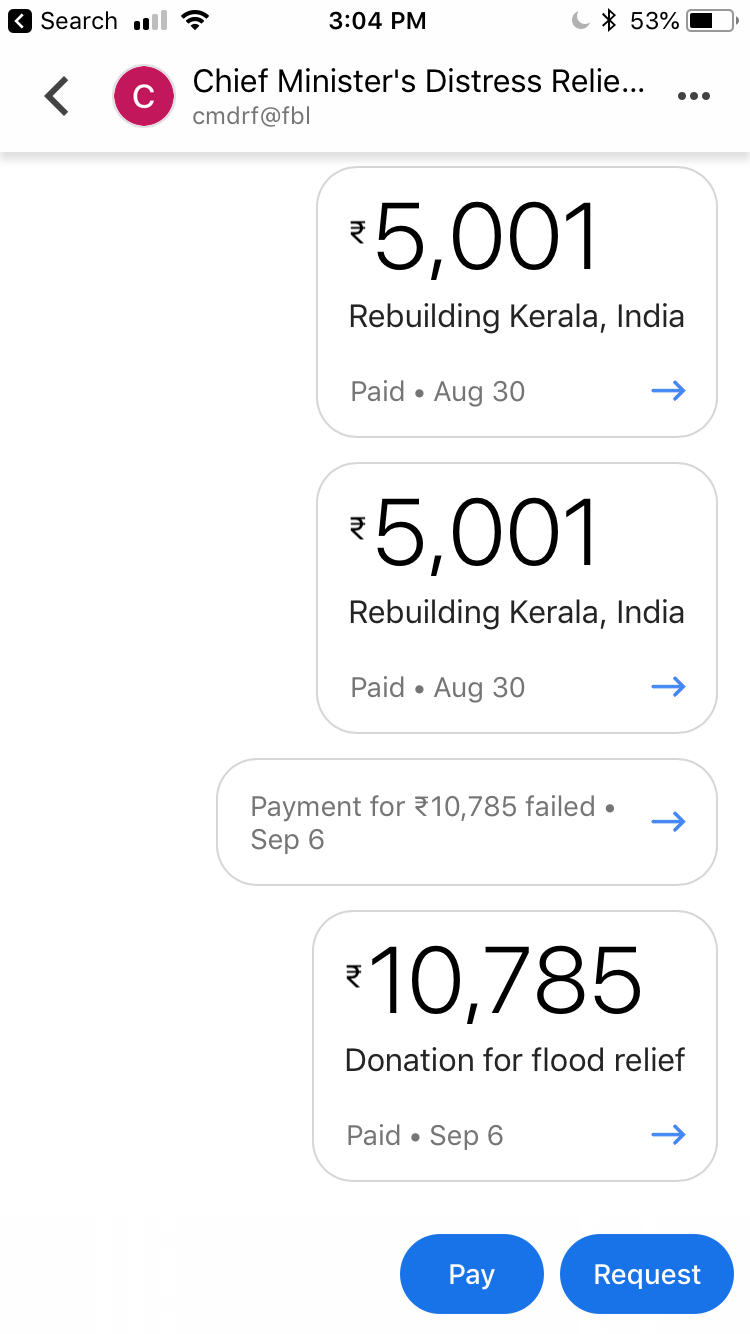 SMS received:
Dear SBI UPI User, your account is debited INR 10785.0 on Date 2018-09-06 03:04:25 PM by UPI Ref No 824915579834.
##end note
Added more funds to make sure that there are no confusions.
Wholeheartedly thank everyone for the valuable contributions ...