Keevo Wallet Review: Next-gen Hardware Wallet?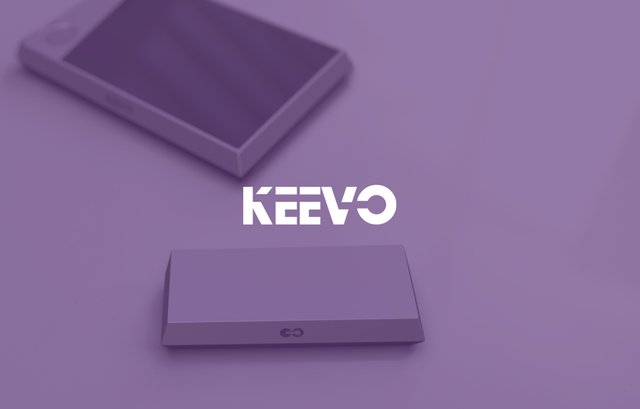 My background as a UI/UX designer has made me a total sucker for sleek products. I am head over heels for products that have appealing aesthetics and intuitive interfaces.
"What's this shiny object that looks like a hardware wallet", I thought to myself, as I stumbled upon a promoted post from Keevo while checking my Twitter feeds. Man, it was love at first sight. The unique and somewhat edgy design of the Keevo hardware wallet caught my attention.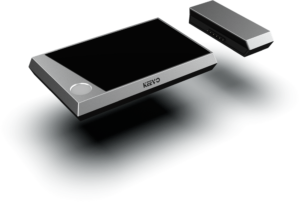 Having been in the crypto space for quite some time, I know all that glitters is not necessarily gold. I decided to delve in deeper and see what this product is all about. This is an unbiased review of the Keevo wallet. Let's see what they are trying to achieve.
Now according to their website, Keevo is "a quantum leap in crypto security and convenience." Their wallet enables "paperless recovery and native beneficiary functionality with multiple factors of authentication."
With other hardware wallets like Ledger Nano, TREZOR and KeepKey, Keevo could pass for a regular hardware wallet. However, Keevo brought some A game to the hardware wallet niche.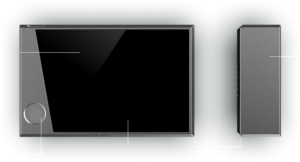 The wallet has a robust multi-sig authentication system comprising of the Keevo Digital Vault, a fingerprint sensor, a password option and the Keevo Carbon Key. A user can sign-in or recover his wallet with any of these three features. So even if a hacker or thief gets hold of your Digital Vault, he will still need to get your fingerprint and password to steal your funds. The possibility of this happening is unlikely.
"No one else, anywhere -- online or off -- can access your private keys."
The Carbon Key can be stored wherever you want (advisably, in a secure safe), while the Digital Vault can be used for day-to-day transactions. The Digital Vault features a 2.8" colored touch screen, an embedded fingerprint sensor, all housed in a dual-chip architecture with 2 triple-core secure processors.
Another game-changing feature Keevo brings to the table is their "Crypto Beneficiary Service". This allows a beneficiary to encrypt their pin and fingerprint in the Vault and Carbon Key, and recovery your private key in the case of death. I won't talk much about this feature but remember the recent death of the CEO of QuadrigaCX and all the drama his team and family have been going through.
In general, Keevo appears to be a product to look out for. The product has a thumbs-up from me in the areas of aesthetics, innovation, and possible use-case. I look forward to how they will compete with more prominent players in the hardware wallet space.

---
Posted from my blog with SteemPress : https://www.wallstreethodl.com/keevo-wallet-review-next-gen-hardware-wallet/
---