Here is my entry for KEEP THE LINK #6 by @ijmmai.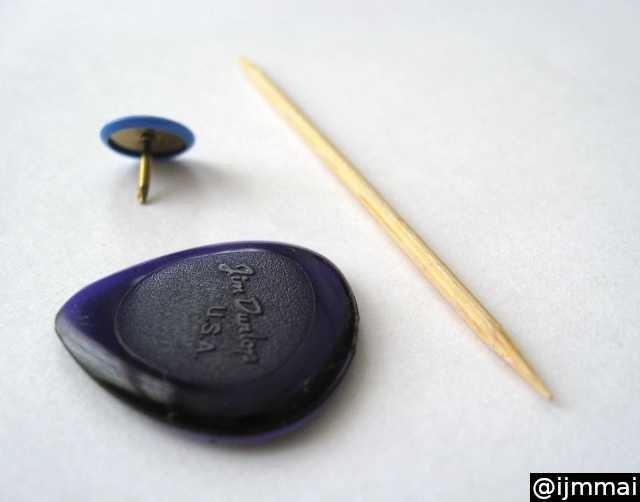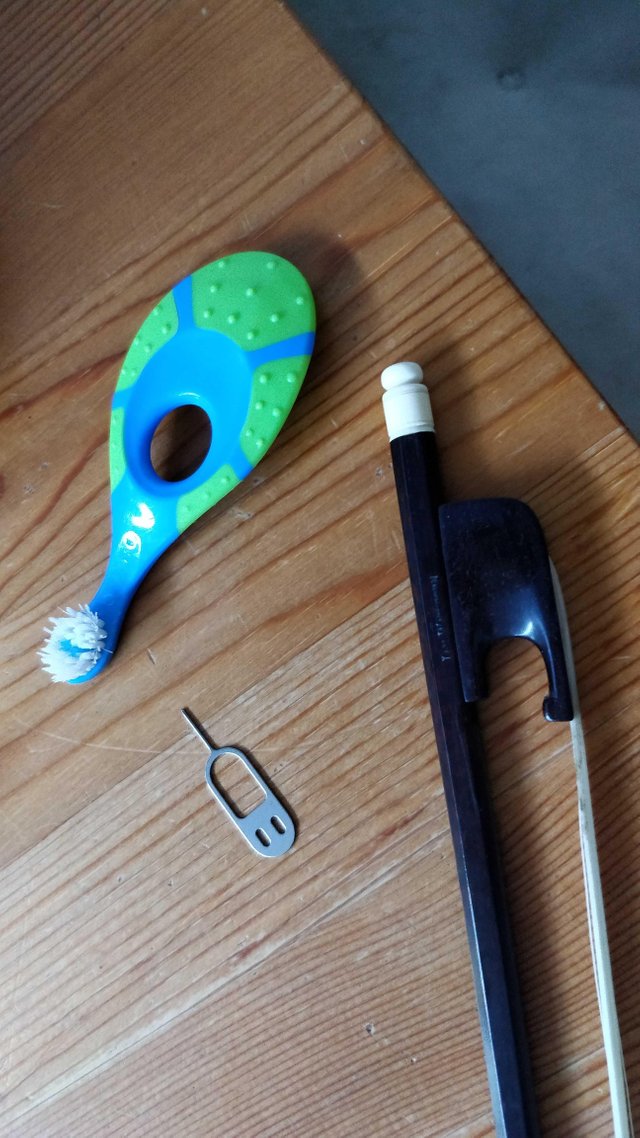 I'm afraid this time I will stick to English as I'm a bit short on time and writing in Dutch is a fair bit slower for me!
The toothpick is replaced by the Toothbrush. Both are things you use to keep your teeth clean and healthy!
The print is replaced by a SIM removal tool. Often if I can't find the SIM tool to spring the sim treat (or other recessed buttons), I will use a drawing pin!
The guitar pick is replaced by the violin bow. Both are the parts of the instrument that make the sound, the breath of the instrument!