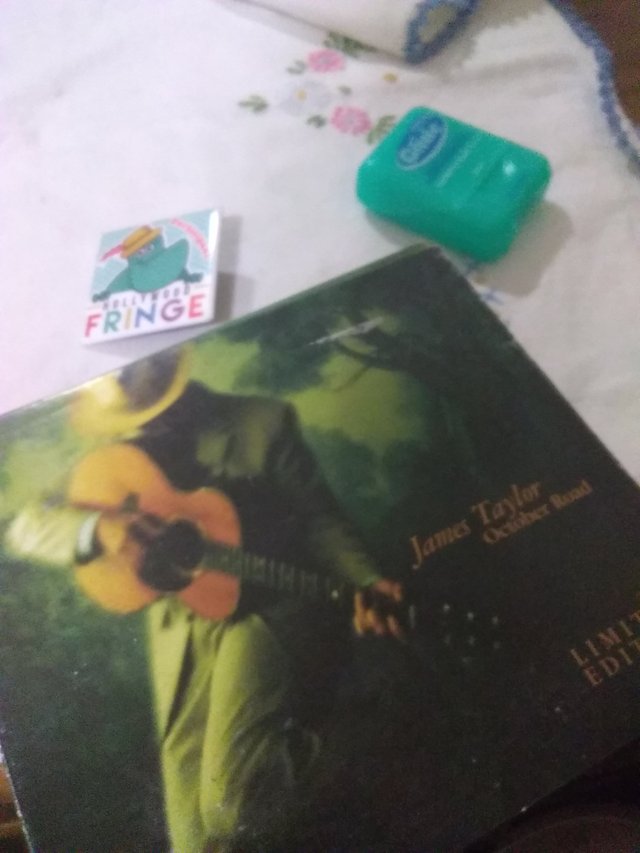 Forgive me for entering so many contests on my feed today. This one is for keep the link, found here: https://steemit.com/steembasicincome/@ijmmai/contest-keep-the-link-6-f5b3dbffbd259est
The James Taylor album relates to a guitar pick because of James Taylor's guitar, even though he's finger plucking in that picture on the cover.
The floss relates to the toothpick because they're both useful after I eat.
The Hollywood Fringe pin relates to the pushpin because both kinds of pins were stuck in my corkboard before I took this one down to take a picture of it for this contest.
a bdee bdee bdee, That's all, folks!