Article 370 revoked in Jammu and Kashmir by Indian government on Monday. This is a biggest step takes by government of India for Kashmiri population. On Aug 5, 2019 Indian home minister Amit Shah takes proposal in Rajya Sabha for Article 370.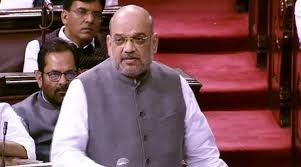 I the Article 370 and Article 35 A,  the Kashmiri people grants special status to Jammu and Kashmir. But we all can realize that Article 370 was the biggest cause  for the situation of Jammu & Kashmir and there population. The government of India divided J&K in  two part J&K and Ladakh , and also declare to both Union territory.
      Now we'll see a new J&K which is better than old J&K.