With EOS pumping out airdrops i have decided to do some short reviews of the current and future airdrops.
KARMA will be the first review of this new series KARMA has already been airdropped if you check your wallets or your address you will see it in there.
What is KARMA?
Karma is a social media platform that rewards its uses with KARMA tokens for doing good deeds. The idea of the app is to post every time you do something good like help a friend out, give to homeless a person, help the sick or any task that helps the world become a better place, then people will upvote KARMA tokens to you for doing good. The more good you do the better reward potential you have. The seem to be taking a similar model as Steemit but with out Steem Power.

Why use this?
Right now doing good in the world will make you feel great but it wont make you money. KARMA will help you earn some cash so you can continue helping others. If people can make money from helping the world then they can devote more time doing so. Personally i think if you want anything to work in the long run it needs to be profitable and not rely on hand outs., KARMA is doing this.
Road map: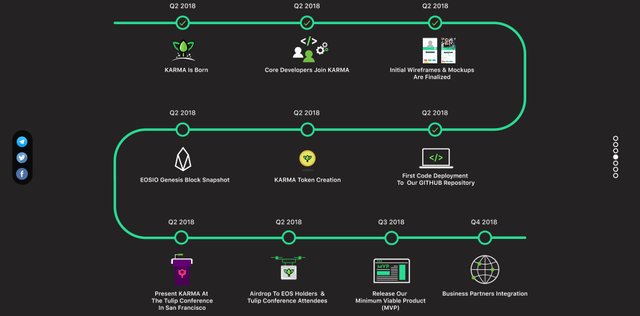 Token supply and airdrop:



To stop whales getting huge amounts of tokens they have put a maximum airdrop amount of 2,250,000 KARMA. All left over tokens will be burnt.
If you would like to find out more you can check out there website at:
https://www.karmaapp.io/
Check to see if you have your KARMA tokens here:
http://airdropcalculator.horuspay.io/#/
Binance: Get some of the EOS we all love
https://www.binance.com/?ref=19161690
Cryptoslice Facebook:
https://www.facebook.com/cryptosliceaustralia/
This is not professional financial advice please do your own research before making any investments.