We see now a lot of fintech have been develop till now. Youngster now tend to make some profit by make sales in the social website such as facebook, Instagram and tweeter. time pass by and these type of people seem to find another alternative beside than facebook. This kind of this have bee realize with the Karbon Team.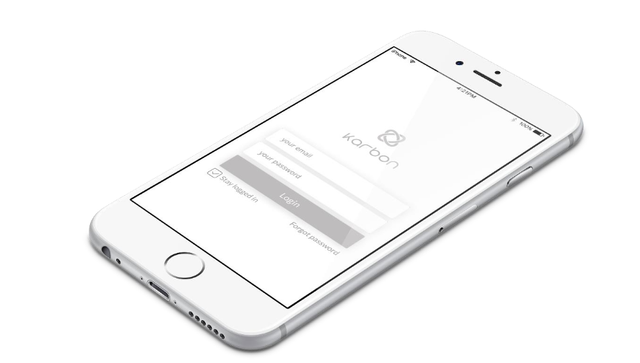 Karbon Decentralize
Karbon have goal to provide a platform where consumers, Merchant and advertiser can co exist in a social environment. Karbon try to realize the fintech trough social. like steemit people gain money through digital currency. Karbon design it features in the Karbon app on mobile whereby people can buy through cryptocurrency. For the time being 8 Crypto currency have been selected.
Bitcoin, Ethereum, Litecoin, Dash , Monero, Ripple, Ethereum Classic, & Z cash
how Karbon will benefit to the Users
According to the whitepaper, Users, Merchants, and also advertisers can earn cryptocurrencies through it's tools in the platform. People will able to use the Karbon token(KARB) itself r using another selected crypto currencies.
---
| Users | benefits |
| --- | --- |
| Micro tip | User will be reward when other people like the content the at he posted. (like steemit) |
| Users | will be able tu buy product using crypto currencies. |
| Users | can have secure messaging |
| Merchants | can open storefronts on the platform using e- commerce tools |
| Advertisers | Are given features such as keyword - bidding stat tracking and have the performance report. |
---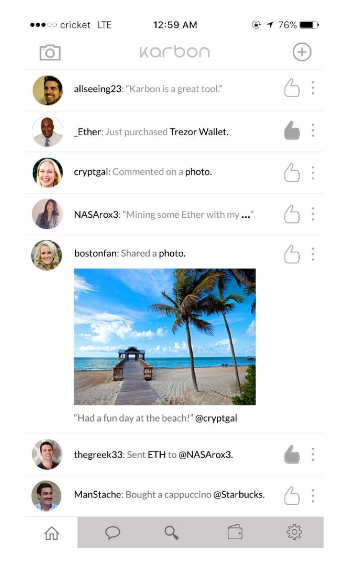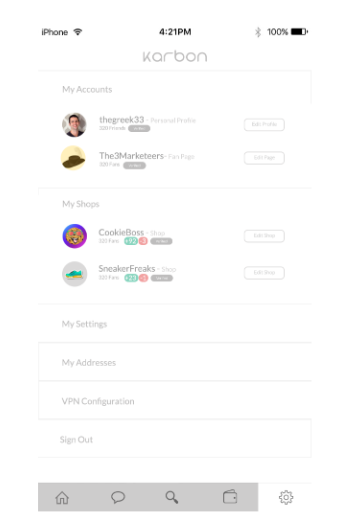 This is one of the example how that the app look alike A bit look like steemit but steemit currently using SBD and also steem to operate the system.
Karbon design it app so that users can connect with their network, fanpage, followers, and also subscribers.Sound a like facebook rival right?
Secure Messaging
Karbon include it secure client side encrypted messaging system to keep conversation private and secure without possibilities of data mining. Private keys are stored on the users device. Karbon also improve at the system whereby direct users can make payment directly through messaging. it kind look alike a pop up style. during the conversation. This kind of thing will make thing more easier to people who doesn't have technical skill whereby the users only need to recognize with whom he make conversation with and accept payment.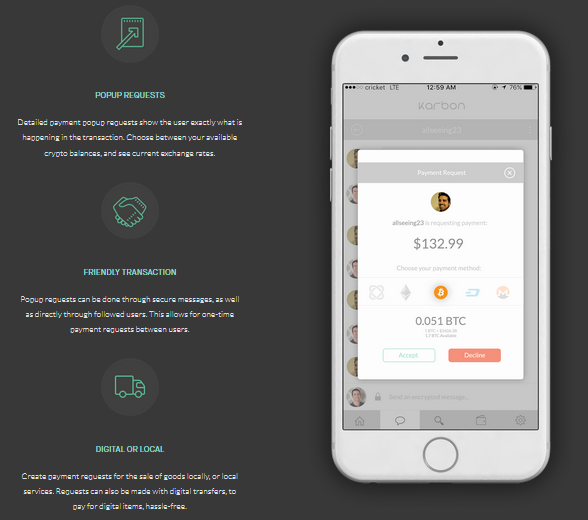 E commerce
The picture below show that how the basic e commerce that have been displayed on Karbon Website. Look much more easier and interesting.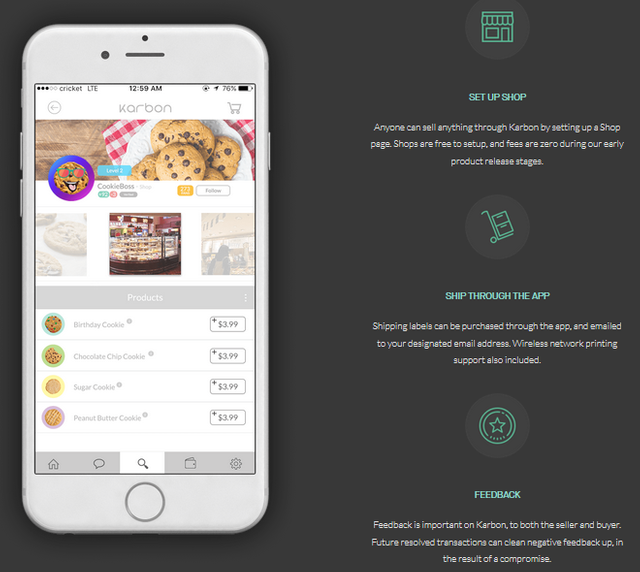 Karbon Token ICO
This Karbon is stil in the ICO process just begun last month start on 23 July till 23 Sept. Unfortunately this ICO is design for people who are afford to contribute 1 eth or 1 btc.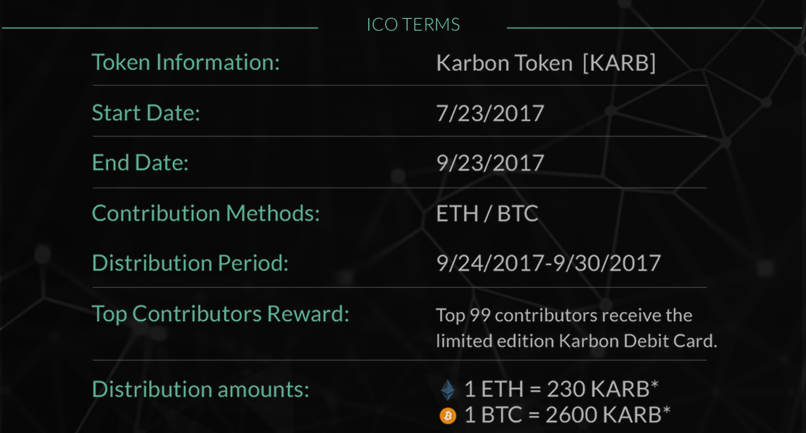 At the road map as stated in it website, after the end of the ICO, it will going to enter the market exchange, before it final release on March 2018 for the application to be release.
Special info
Today, now there a lot of ICO coming pop up in the world. We as investor need a proper study before join in any investment. because there are bad and good coins. Choose wisely. and for crypto crypto newbies like me, we need more study so that we will not leave behind. keep ahead with crypto!!
if u like my post, Upvote, Follow and Resteem!!!