Some thoughts on Rajinikanth's recent film Kabali.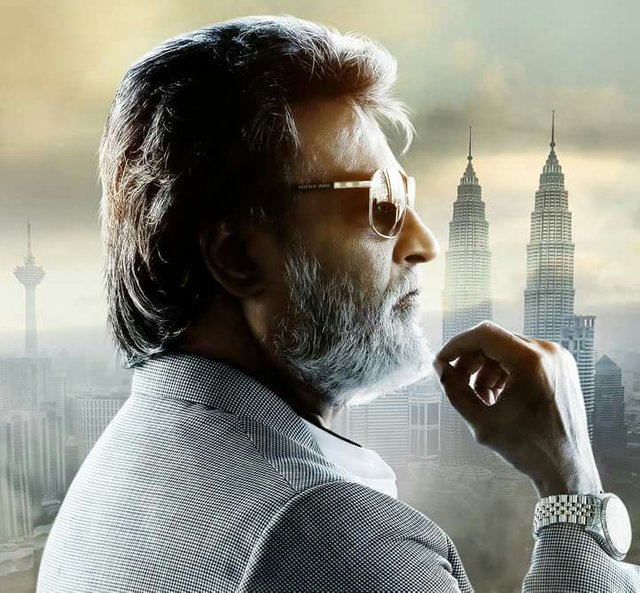 As many of you might have known that Tamil movie legend "Superstar" Rajinikanth recently released his 159th latest blockbuster film Kabali which was filmed mostly in my country Malaysia along with smaller scenes shot in Chennai, Bangkok, and Hong Kong. Kabali had a tremendous opening in Malaysia and all around the world with thousands of die-hard fans of Rajinikanth flocking to cinemas. Kabali is the first Tamil movie to be dubbed and released in cinemas in Malay for Malaysian viewers and also Indonesians however, the movie will also be dubbed and released in Telugu, Hindi, and Japanese and there will be a Chinese release in a few months.
Rajinikanth is an Indian film actor who works primarily in Tamil cinema, he is one of the biggest, well known, high paid actor in the world. He is considered as somewhat a respected idol who was a poor man and became rich by acting and portraying common characters which could be related to a large audience mainly being the working class people of India and also all around the world. He has also potrayed many different characters in his lifetime and all was received well by film critics and fans. His famous movies include Enthiran, Sivaji, Padaiyappa, Lingaa and much more.
Kabali first drew my attention and other Malaysians, especially Malay movie fans, when prominent local actors like Datuk Rosyam Nor, Norman Hakim, Zack Taipan and Tony Kassim were offered parts in the movie. The filming of the movie in Malaysia took 60 days to complete, it was shot it several locations, namely with locations including KLCC, Batu Caves, Kuala Lumpur International Airport, Dataran Merdeka, and Malacca. I came to know of the movie when my college mates was chatting about the movie being shot in Kuala Lumpur which is the central state in Malaysia. In the comming weeks pictures Rajinikanth filming and movie poster being wraped and painted on cars starting going viral and soon after promotions and video clips of Rajnikanth visiting around Malaysia was being shared around facebook, twitter and whatsapp. The anticipation of the movie grew more when trailer of the movie and songs were released.
South India took it a step further as employers are giving their employees a day off to catch the movie on its release. Business owners told the BBC that they simply wanted to avoid the inevitability of their staff calling in sick, turning off their phones or simply failing to turn up for work.
Rajinikanth being greeted at Batu Caves, Malaysia.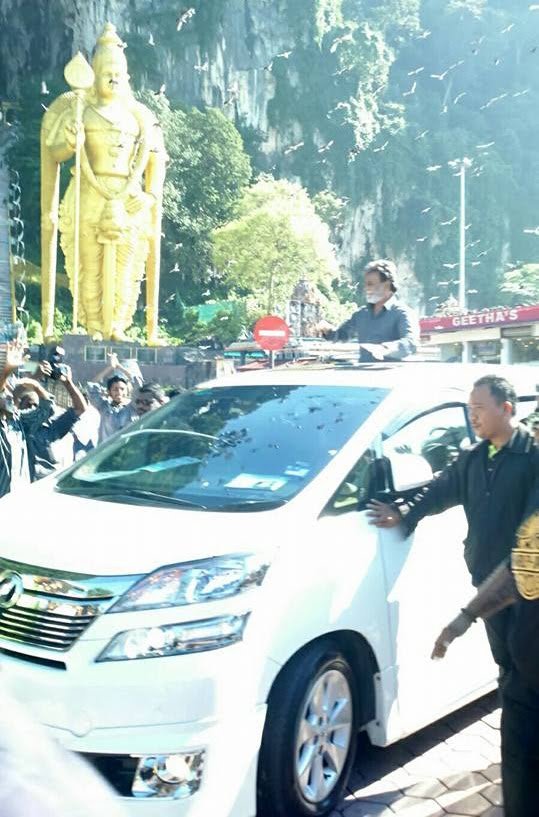 Rajinikanth stopping by to say hello to people around his film set.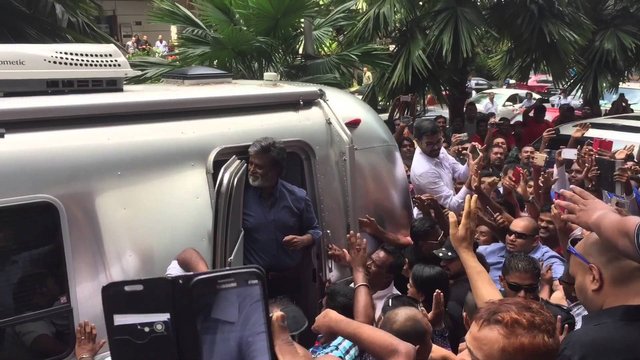 Apart from actors from Malaysia, world-renowned low-cost airline AirAsia, signed up as the official airline partner for Kabali since the script of the movie required an airline to be featured in the film.
AirAsia also introduced customized in-flight menus to promote the movie and sell Kabali-themed in-flight merchandise with a couple of other promotions planned in conjunction with the release of the movie.
Here's a trailer of Kabali.

Here's a clip of his fans celebrating the release of Kabali in various places.