EDUCATION RIGHT CAMPAIGN..... NOW STAND FOR AJILA DEATH via NANS Nigeria. JUSTICE MUST PREVAIL FOR #AJILA DEATH 💀
ERC commiserates with the staff and students of ACE on the death of Miss Ajila Oluwaseun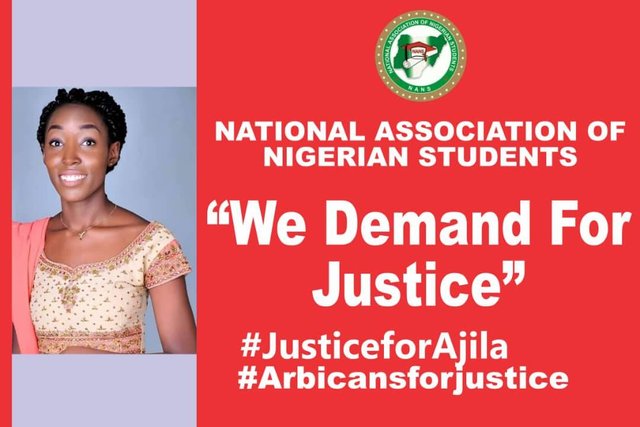 · Demands Justice for the victim
· Condoles the parent of the deceased
· For total security of life and properties of the ordinary citizens
The Education Rights Campaign, Ondo State Chapter, commiserates with the staff and students of Adeyemi College of Education, Ondo, on the demise of their alumnus, Miss Ajila Oluwaseun Fionna. We hereby call on the Nigerian Police to immediately commence an extensive investigation, not only to bring justice to the current incident but to ensure the maximum security of life and properties of the common citizens. We also join the students and staff of Adeyemi College of Education to demand justice for Ajila.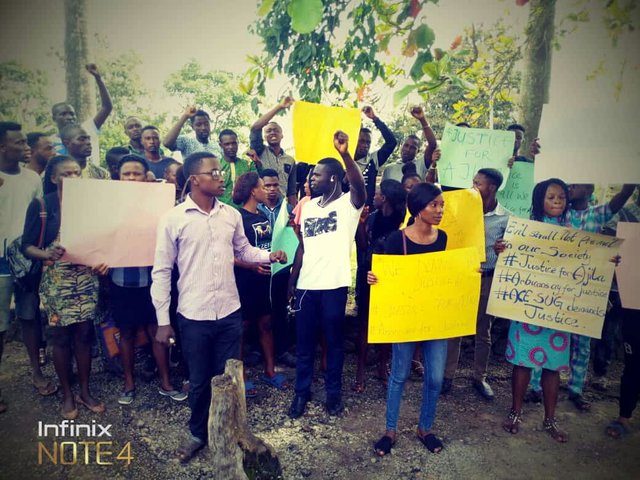 Ajila Oluwaseun Fionna, a 20-year-old graduate of the Department of Biology was brutally raped and then stabbed to death in her mother's house around Sunday Bus Stop in Ijoka, Akure, Ondo State on Tuesday, 4th of October, 2018. Fionna was not raped in a nightclub or killed during a fight. Rather, she was brutally harassed right in her mother's house and stabbed to death thereafter.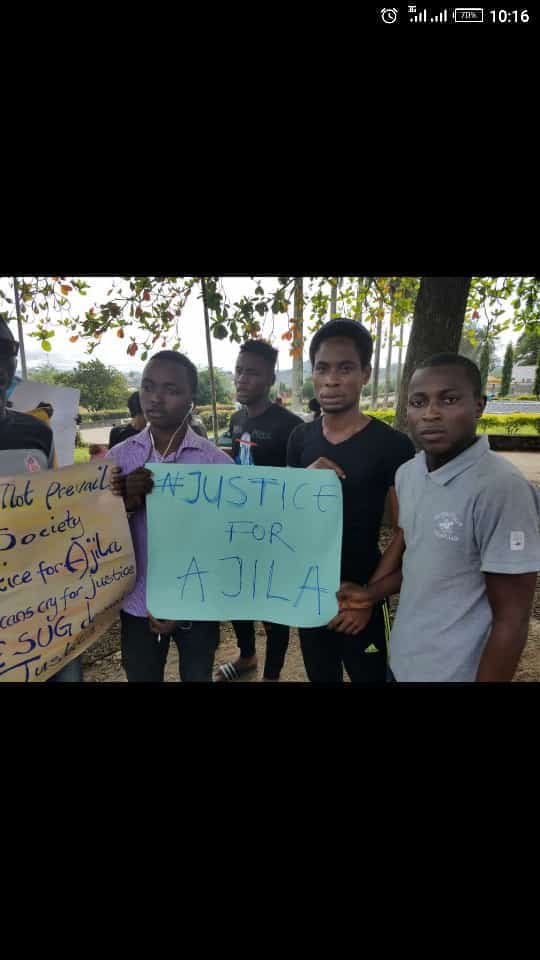 Being the only daughter of her single mother, Fionna is a young entrepreneur who sells weave-ons and also into modeling and ushering. Comments from friends also indicated that Fionna is a cool, calm, and hardworking young lady. If such dedicated and talented young individuals like Fionna should continue to suffer this brutal fate, we of ERC wonders what will be left of Nigeria in the future.
Rape has become an epidemic in Nigeria and women and girls are the common victims. That this occurred in the victim's family house and not a nightclub further confirms that fundamentally, rape does not happen because of the way a woman is dressed or because she was where she was not supposed to be or because she kept late night. Rather, rape occurs because of the patriarchal culture of society which places the man over the woman and makes her an object of man's pleasure. Unfortunately, apart from traditional culture, religion and the capitalist system equally reinforces this terrible culture. Capitalist institutions like the police, media and the justice system have been rigged in such a way that a rape victim can hardly hope to get justice.
Therefore, what is needed is not just to call on the Nigerian police to immediately commence the process of bringing all involved individuals into book, students unions, NGOs and the trade unions also need to start building campaigns within and outside the campus environment to begin to challenge rape culture, patriarchy and capitalism. This is the only way to bring this issue of rape, which occurs almost every minute, to the limelight.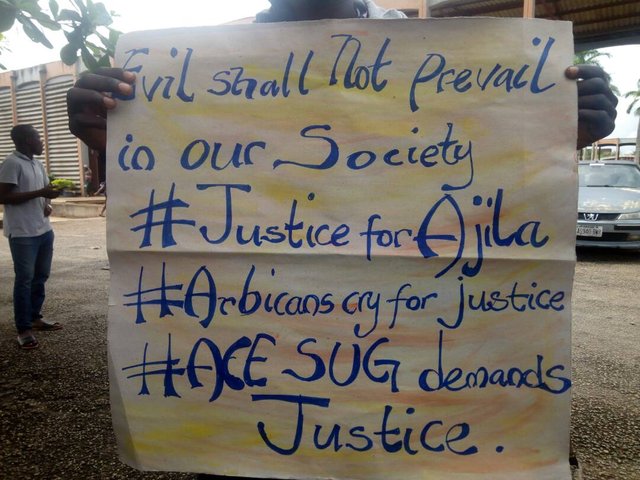 While we continue to demand justice for Ajila, we also call on the general public to start demanding adequate security for life and properties of the ordinary citizens. It is obvious that the current security level in the country is in a state of total collapse. Therefore, we should not limit our demands to justice for Ajila alone but also for maximum security of life and properties of the common citizens.
#ERC_Rights
Owoyomi Damilola Owot
Ondo State ERC Coordinator
http://ercondo.com/erc-joins-to-demand-justice-to-the-death-of-ajila-oluwaseun/