AJILA DEATH MUST BE JUSTIFIED
This case of injustice is going rapidly, this happen in my institution.
We call for justice to prevail in Ajila death 💀.
It should be recalled that on Oct 4, 2018 a young graduate Miss Ajila Motunrayo Oluwaseun .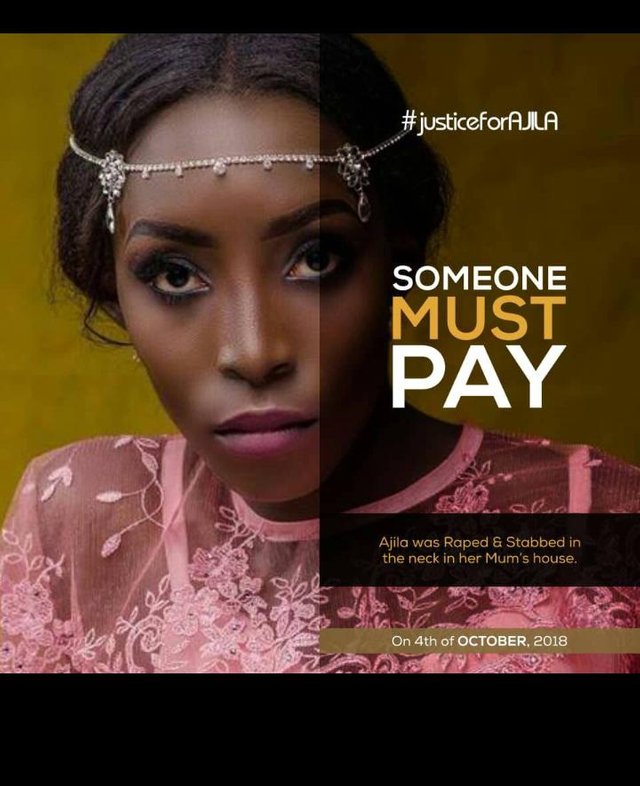 who recently finished from the department of Biology, Adeyemi College of Education preparing for her convocation next week.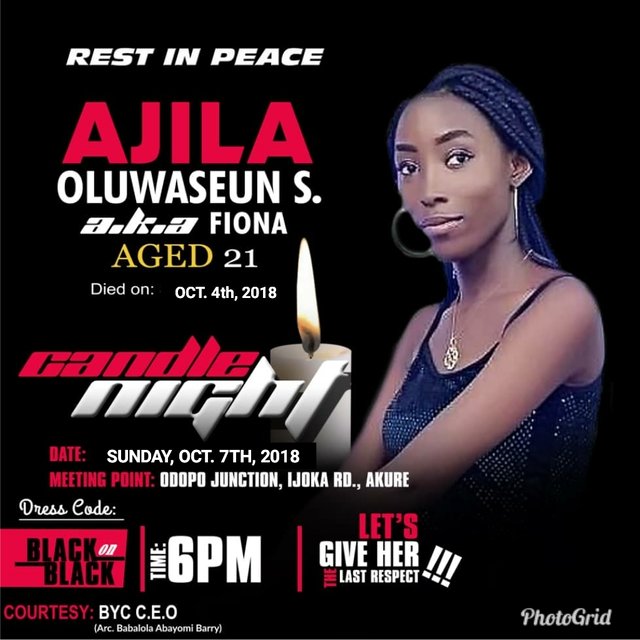 She was raped and stabbed to death in her house, around Sunday Bus stop, Ijoka, Akure, Ondo State,Nigeria.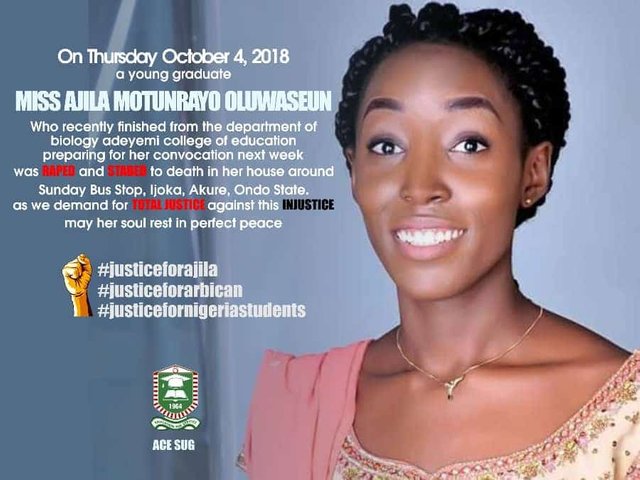 As we demand for total justice against this injustice, may the soul of the departed rest in perfect peace.