Tree Tuesday and a Flower
9-16-2019
A Tree Tuesday Post, and a Flower
It has been awhile since I made a post. That happens a bit on this account of mine. To get back in the swing of posting after a seventeen day hiatus, I thought a Tree Tuesday post would work to get me going. We had a lot of rain on Sunday, and today, (Monday) it was still raining until the afternoon. Then the skies cleared for the evening, so I thought I would try to get some pictures of the sunlit tree tops as the sun was going down.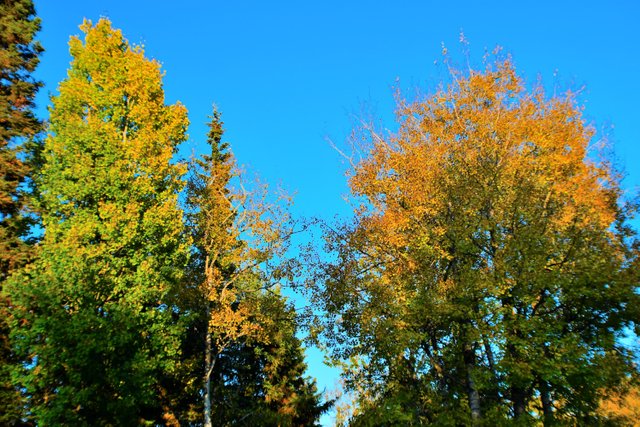 Fall is getting here pretty quick, the leaves are already falling and turning colors. The fire weed is living up to it's name as the leaves turn a fiery red. I like this small stand of mixed trees the sun lighting up the top and highlighting the colors.
As promised in the title, a flower shot. Not sure of the name I thinks it is some type of marigold, but not sure.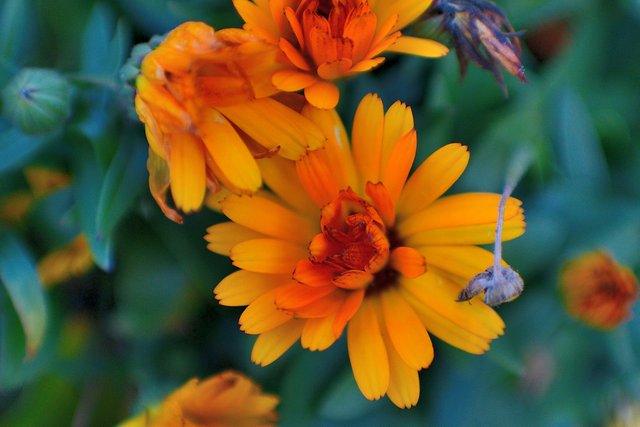 ---
Click-enabled link to my feed: