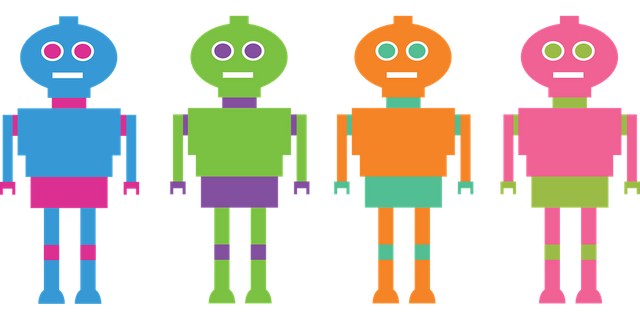 Image: alluregraphicdesign from pixabay, CC0
There's a post from @steemitdev introducing something called Jussi and this post is generating a lot of buzz. A lot of commenters sense that is good news but aren't quite sure what to make of it. I'll try to help out with a non-technical explanation. What Jussi means for end users is that:
You can expect steemit.com and all steem-based tools to become more stable and more responsive. Steem can scale to serve more users.
If you're interested in how Jussi works, I'll use two metaphors, the first is short, the second goes into more detail. Metaphors are imperfect but you'll get a sense of what is going on.
Jussi, Steem's Personal Assistant
Have you ever gone to an office to talk with a busy expert about something but their assistant was helpful and solved your problems without you having to wait around? Jussi is like that assistant.
Jussi, Hundreds of Customer Service Counters
Whenever you want to work on Steem, you go down to the Steem Office. There's this one really smart giant, but kinda grumpy robot who takes your request and goes to work magic on the blockchain then gets back to you. They tried making his brain bigger and giving Botty tons of coffee to get him to work faster. They even tried giving him more arms. Still, Botty got way too busy and developed a bit of a temper. It's pretty hard to build more like Botty because he's fat, has a ton of custom parts and fills up the building. Botty is also is a glutton for electricity and takes ages to wake up if he goes to sleep.
But, it turns out that most of what Botty does is read stuff from Steem. There are some bots made from high-quality mass produced parts that are good readers, are thinner, sip less power and wake up super quick. These bots are super nimble at handling your steem requests and remembering what they read just in case you or the next customer needs it. They don't bother Botty unless they need too. These new bots are called Jussi.
So now, you when you go to the Steem Office you talk with any of the available Jussi bots. If you're just asking to read something, chances are the Jussi bot can pull it from their memory. When Jussi can't remember something or they need to write something into the blockchain (like upvotes, posts, comments etc) then they go ask Botty at super fast bot speeds.
When the Steem Office gets really busy, it's quick and easy to open up more counters and have more Jussi bots ready to serve - afterall Jussi bots are made from cheap high quality parts. When Steem gets less busy then some Jussi counters can be closed to save resources.

I hope this helps the non-technical people understand why Jussi is such a big deal and how Jussi works.