JSE Captcha WordPress Plugin
Spam has plagued wordpress blogs for many years. I've personally tried many plugins including captchas but have still been getting automated or manual comment spam.
To tackle this problem we have developed a wordpress plugin for the JSE captcha.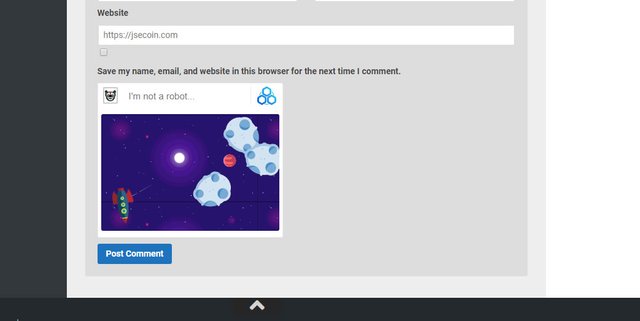 This is easy to install, requires no account, free to use and has a better user experience than previous generation captcha solutions.
The JSE captcha is available by searching the plugin directory from the wordpress control panel for "JSE Captcha" or by downloading it here: https://en-gb.wordpress.org/plugins/jse-captcha/
The captcha is optionally available on:-
Comment Form
Login
Registration
Contact Form 7
Anonymous data from the captcha provides our internal bot detection software and enterprise API.
The JSE captcha currently includes three mini-games which are designed as simple challenges to collect user interaction data. The user interaction data along with IP address are passed through to load servers where a risk assessment is calculated.
The captcha does not do any mining or display any ads.
We hope this captcha plugin is useful to website owners and the wordpress community.