Market Today: FOMC Tomorrow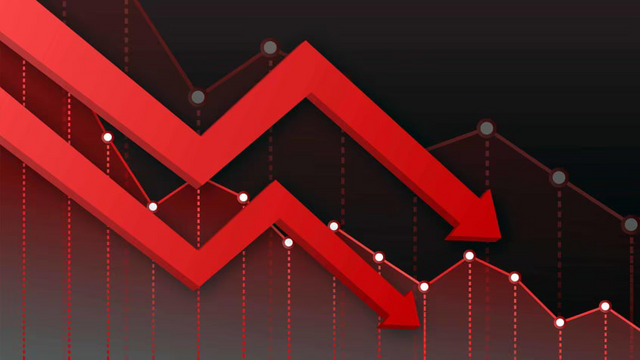 src
---
Sep 20, 2022

Market began the new week in the red as BTC CME futures opened on Monday at a lower price than it had closed on Friday, thus, gapping down. If any positive, this would become a point of interest during the first trading day of the week.
BTC bounced from the depths of 18000s to rally back to the CME gap and close it around 19.5k after closing a gap created in December 2020 down the 18k line. Predictive trading payed off here for those who trusted the efficiency of CME futures gap and some dare devil would have bagged serious %s in profit going for the 125x overdrive on BTC.
Today, the Federal Open Market Committee meeting begins, where the fate of the market will be decided. It is increasing unlikely that the Feds will pivot according to me 🙂 and I'm even nursing the idea that the Feds could go for the overkill with a 125bps hike... Who's with me on this one? 🙈
Market has been choppy as no one can certainly say to what extent the Feds will go to follow through on their stance of containing inflation at 2%. Will it be a 75bps increase or a 100?
Generally, the expectation is that these two will have different impact. A 75bps will be better than feared and could spark a pump while a 100bps increase will be the first time in over 40years and is a site dump.
I reckon that market has already priced in 75bps and have that will lead to a pump no matter how small, then further dump cos this is Beartember. 50bps to me is unlikely but will surely cos an uproar in prices while double of that will mean we're updated this bear season's lows action board.
The decision of the FOMC will be known tomorrow and during that period, expect pumps and dumps.
---
Just in case you're wondering what FOMC is all about, here's a meme for you courtsey of crypto Twitter 👇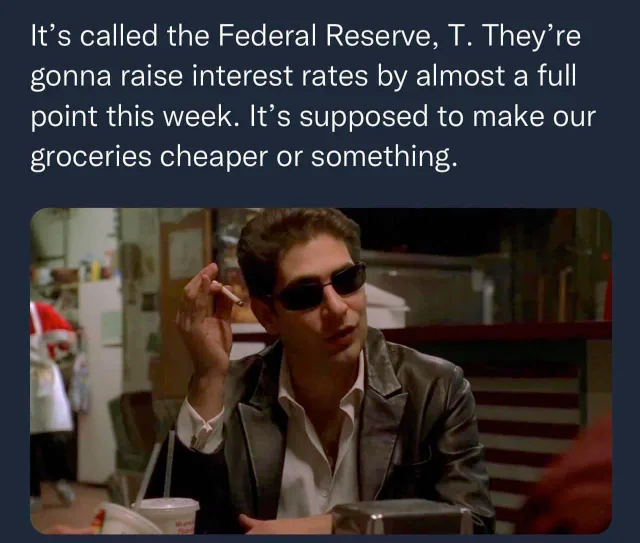 crypto Twitter
Trade Responsibly.