HI, I'm back! STEEMITに戻って来ました! circular rainbow from Canada.
HI, it's been a while ! I have been very busy moving to Canada, so I havent posted to STEEMIT, but I'm back!
皆様、お久しぶりです。
カナダへの引っ越しが忙しく、steemitの投稿をしていませんでした。
I saw a amazing circular rainbow at a one of famous sky resort in Canada.
カナダの有名なスキリゾートの一つで、アメージングな丸い虹を見ましたので、写真をシェアします。
皆様へ幸せあれ!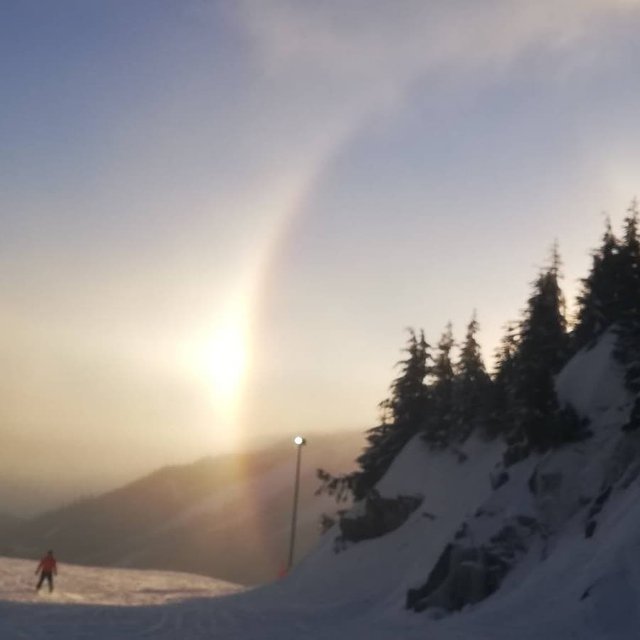 I will share the picture for you.
I hope you like it! I think its a lucky rainbow.