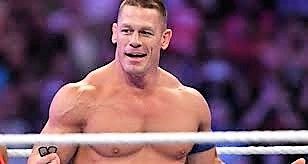 John Sina was born on April 23, 1977 in West Newbury, Massachusetts, West America. His father's name is John Cena Seniour and mother's name is Miss Carol. Sina is the second child among her 5 brothers. The other brothers of Shina are Dan, Matt, Steve and Sean.
John Sinnar's full name is John Felix anthony Cena. Currently weighs 114 kg and height is 6 feet 1 inch. He made his wrestling career debut on 5 November 1999. He signed contract with WWE in 2001 and in 2002 he made a mark on the main roaster.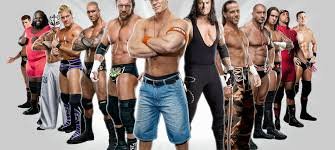 John Sina is a very popular wrestler to the audience. Especially young children love him more. John Sina is the most successful wrestler in the history of WWE, with numerous names on his name, besides numerous records.
♦ Personal life information of Sina:
♣ Sina finished her studies from the Cushing Academy He was the captain of the College of All American Center Football Team. There were tenor number 54. In Wrestling, he still uses his Mercantile Jersey number 54. Sina Exercise Physilogy took a degree in 1998. Before coming to Wrestling, Sina had trained in bodybuilding in a company.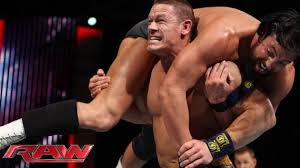 ♣ Cena writes with the left hand but with all the other work right hand. Loved to play video games. Command & Conquer, his most favorite games.
♣ 5 children of Shin's parents Among them Cena is the second. The remaining 4 brothers are Dan, Matt, Steve & Sean. Her father is an Italian dynasty and mother is French Canadian, but one of the descendants is English.
After graduating from Cushing Academy, Cena is admitted to Springfield College. The college's foot ball team took part in Cena where she used to wear Jersey 54. Yet this Jersey comes later in the WWE Cena. Cena graduated from Springfield College in 1998 and earned a Degree on Exercise Physiology.
♣ After that Cena starts her bodybuilding career and also works as a Limousine Company's driver. Cena also did a Rapper and Hip Hop Musician.
♣ Japanese Anime's very big fan Cena. Her favorite anime movie is "Fist Of The North Star". Cena fans of video games His favorite video game is all series of Command & Conquer Game.
♣ A favorite of Sina is the Antic Car Collect. He has more than 20 antic cars, some of whom are One-Of-A-Kind.
♣ On July 11, 2009, Cena is married to her girlfriend Elizabeth Huberdeau. Their divorce is on July 18, 2012. It is said that Elizabeth or Sina gives Divorce to her for physical disability (this may be a rumor too).
♣ Ready to Rumble (2000), The Marine (2006), 12 Rounds (2009), Legendary (2010), Fred: The Movie (2010), The Reunion (2011), Fred 2: Night of the Living Fred (2011) , Fred 3: Camp Fred (2012), Scooby-Doo! Cena worked on WrestleMania Mystery [Voice] (2014), Trainwreck [Filming] (2015), The Nest [Filming] (2015) Movie. Cena also worked on some TV shows.
♦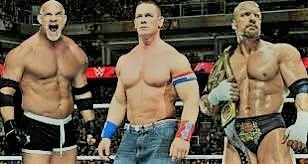 Shin Wrestling Career:
• UPW (1999-2001): In 1999, debuted at Sina UPW (Ultimate Pro Wrestling). There was the ring named The Prototype. In April 2000, Sina won her first Havuit UPW Heavyweight Championship. At that time, part of his career at the UPW was shown on Discovery Channel's Progama Inside pro rival school.
• OVW (2001-2002): In 2001, Sina developed contract with the WWF. He then became a member of the development team and debuted at OVW (Ohio Valley Wrestling) where he used the prototype of his previous ring name. Sina won the OVW heavyweight championship and OVW South Tag Team Championship at OVW.
• WWE / WWF (2002-present): Before coming to Sina Rugby in WWE, he plays a dark match with Mikey Richadson at Smackdown. In which he was defeated by pinfall. Later on January 9, 2001, Smackdown again lost another match against Aaron Aguiera, through a countdown, playing another dark match.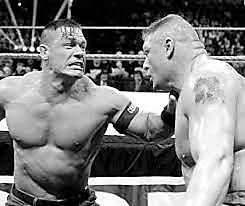 • Sina made her debut on WWE Television via an open challenge from Cart Angle at Smackdown. Sina presented an exciting match against Angle in her first match to the visitors. But she suddenly lost the match to Angle. After this match, Sina Undertaker, Rikishi, Faruk and Billy Kidman received congratulations.
• After some days, Sina got involved in Jericho in the Fido. Sina Jericho became fan favorite lost among them in the match at Vengeance. Formed a tag team with Sina Billy Kidman on Oct. They were dropped in the first round of the Tag Team Tournament. In the following week Sina attacked Billy Kidman. This was the Villein form of Shin's career.
• After some time Halloween attacked Kidman Sina, and Sina was severely tortured in it. In the next SmackDown, Sina returns to a new Gimi. Sina originally came in the form of an American rapper and she spawned a great promo on Kidman.
• Fido with broker: - In the middle of 2003, the number 1 contestant for the Sina wwe championship was selected. Sina fun with the broker and also honors him as a toothless man. The brook became very angry and attacked Sina. Later, in the backwash, there was a wwe championship match in which Sina was defeated by the broker. In this match, Sina Satta hit the ring barricade on Sina Hattu