Is AI Recruiters' New Best Friend?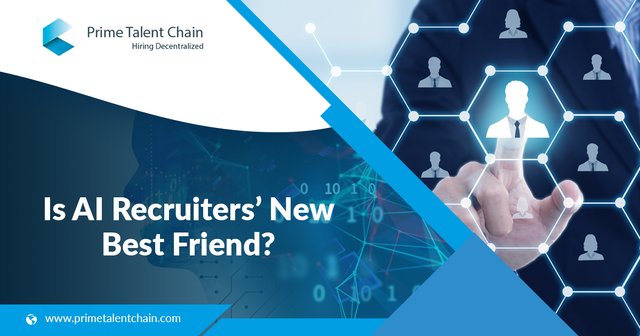 It's an undeniable fact that human values are the assets of any company. In this competitive world, it isn't easy to find the best talent in a short span. Recruiting the right people is one of the toughest issues faced by businesses.

It's indeed shocking to know that even after spending enormous time and resources, 90% of companies still regret their decisions of a bad hire. A statistical report indicates that a company spends at least $17000 for a wrong hire every year. Let's find a solution to this issue from a technological point of view.

Technology is revolutionizing the hiring industry every 10 years. In the 1990s, it was the internet that brought directory-based search platform such as Monster.com. After ten years, it was LinkedIn that disrupted the industry by connecting the jobseekers to the recruiters over the internet, thereby creating the first-ever social networking platform for recruitments. What's now?

While it may sound highly technical, Artificial Intelligence and Machine Learning are the trend nowadays. Its use cases are abundant when it comes to solving the issues in the recruitment industry. With the increase in resumes and job openings - both the job seekers and employers are looking for a company that offers AI-based solutions to help their mutual needs met in an automated manner.

Here's where PTC could help! Offering decentralized and simple staffing solutions, Prime Talent Chain solves all the existing backlogs in hiring.

How AI and ML work?
PTC employs AI to sort resumes, find job seekers and to send emails. It eliminates the need for manual screening and reduces the time taken for various stages of the recruitment process.

With AI, the best candidates can be reached in days (not in weeks), and thus it saves 50% of hiring time. It learns when to select or reject a candidate in continuous predictive analysis and can decide on its own. AI also helps in other manual tasks such as ranking candidates, matching the candidates that fit the job, rediscovering past candidates, and so on. ML resolves the jobseekers' basic queries and offers an immediate response.

Know more about how AI, Big Data, and Blockchain by visiting this link, Invest in PTC and be a part of the automated ecosystem right away.