Jinbei Launches Its Wide Range of Passenger & Commercial Minivans in Pakistan
Jinbei, a popular and leading commercial vehicle brand of China, has launched a wide range of passenger & commercial minivans for the Pakistani market.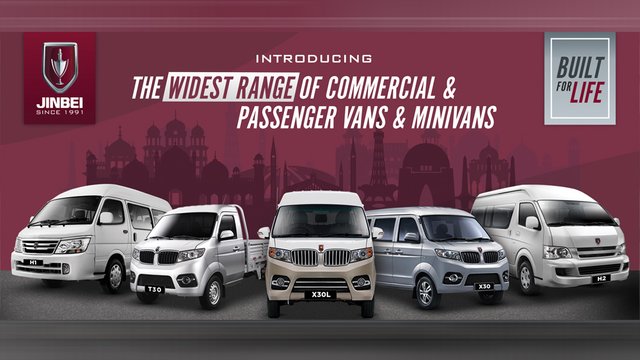 Jinbei is owned by the Brilliance Auto Group, the exclusive joint-venture partner and manufacturer of BMW in China. It is also the only Chinese brand utilizing Toyota's state-of-the-art manufacturing technology while being supported by engineers trained by BMW.
In China, Jinbei has been the market leader for over 25 years and dominates the minibus (van) segment with a 60% market share. The brand has a presence in over 80 countries with over one million units sold globally.