My jewellery models (4) Medusa.
"Gorgon Medusa". Greek mythology.
Wiki - Gorgons were a popular image in Greek mythology, appearing in the earliest of written records of Ancient Greek religious beliefs such as those of Homer, which may date to as early as 1194–1184 BC. Because of their legendary and powerful gaze that could turn one to stone, images of the Gorgons were put upon objects and buildings for protection. An image of a Gorgon holds the primary location at the pediment of the temple at Corfu, which is the oldest stone pediment in Greece, and is dated to c. 600 BC.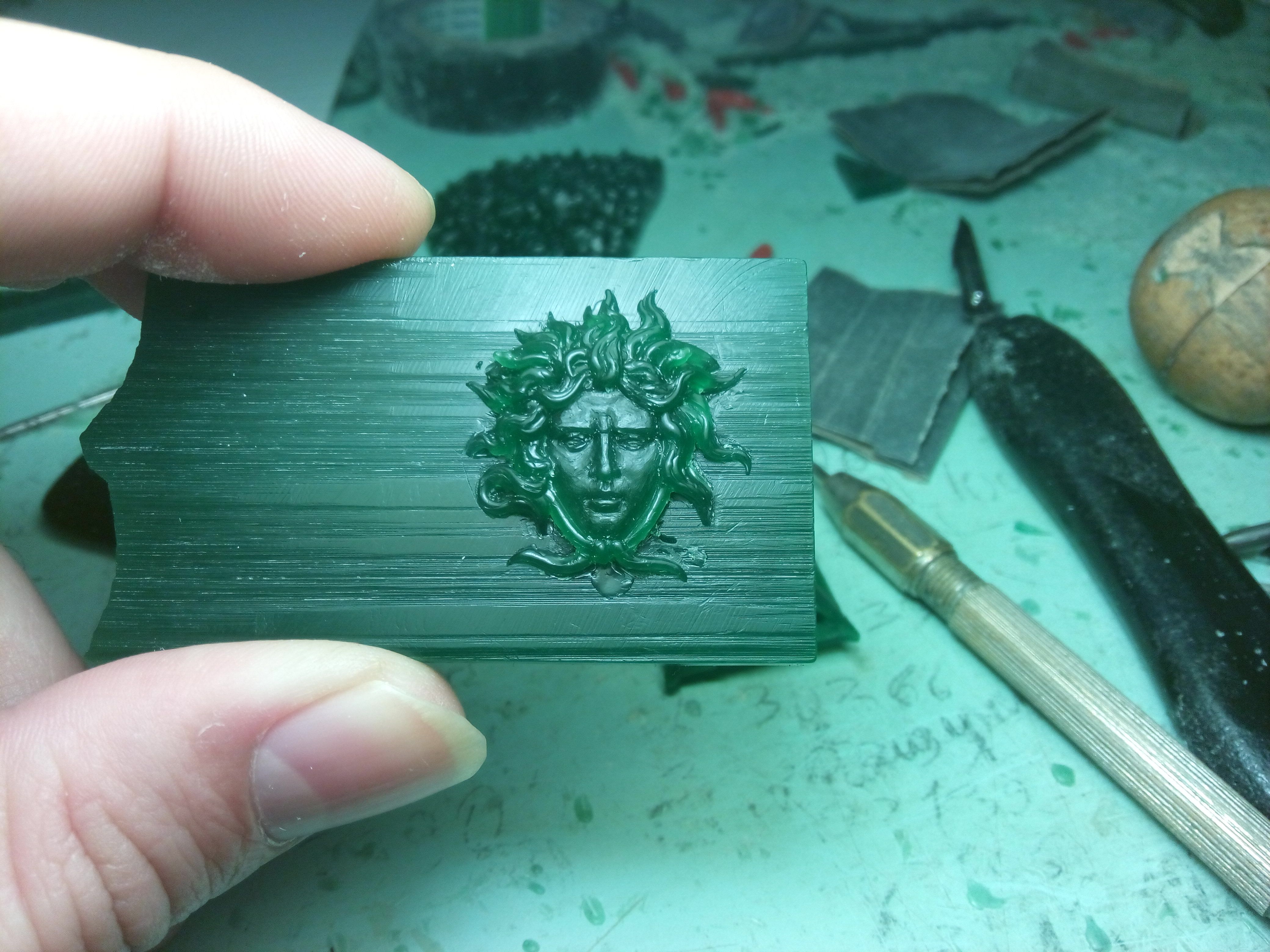 In late myths, Medusa was the only one of the three Gorgons who was not immortal. King Polydectes sent Perseus to kill Medusa in hopes of getting him out of the way, while he pursued Perseus's mother, Danae. Some of these myths relate that Perseus was armed with a scythe from Hermes (Roman equivalent Mercury) and a mirror (or a shield) from Athena. Perseus could safely cut off Medusa's head without turning to stone by looking only at her reflection in the shield. From the blood that spurted from her neck and falling into the sea, sprang Pegasus and Chrysaor, her sons by Poseidon. Other sources say that each drop of blood became a snake. Perseus is said by some to have given the head, which retained the power of turning into stone all who looked upon it, to Athena. She then placed it on the mirrored shield called Aegis and she gave it to Zeus. Another source says that Perseus buried the head in the marketplace of Argos.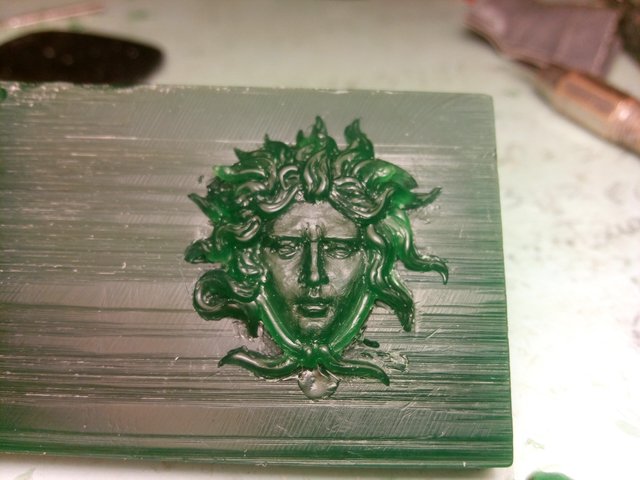 Thank you all for your attention.!