It was around 6:30 in the evening when Jhun, Roy and his brother, Dominador were watching TV. When it was past 7 pm, Roy's mother called him for supper and by the time he left, he stood at the door with this chilling words, "Come and find me" and he disappeared without a trace that night…
This is my husband and his childhood friend, Roy's story. My husband's name is Jhun, a story way back when Jhun and Roy was still a boy.
Jhun and his family live in Brgy. Matling, Malabang in a far distant land in Lanao del Sur. A barangay that is far from the city. They live in the suburbs surrounded by different kinds of gigantic trees and many other kinds of vegetation. The place was close to nature, where you can see the lush and full green foliage.
It's an enchanting place but with its enchantment also lives entities and creatures that are unknown.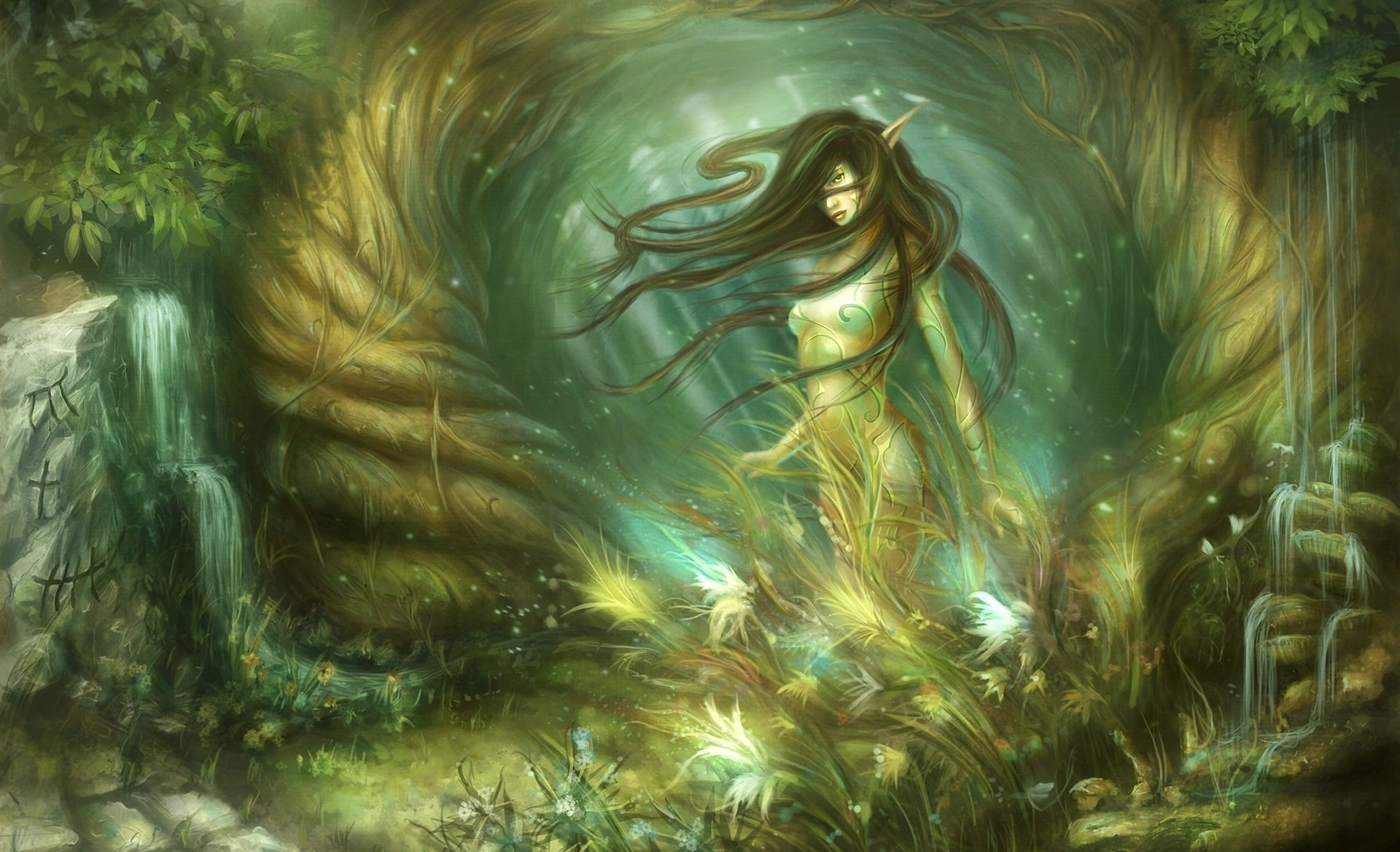 Source
In his place, everyone knew each other, all neighborhoods work on the same company that his father used to work on and the kids study on the same school. The name of the company is Matling Industrial & Commercial Corp. where Americans run it. The place that they live in is a compound where every employee and workers live there.
They live in duplex houses that each one of them looks the same. The houses are built in rows and one of Jhun's close friend Roy lives there. Roy was a shy and a silent type of kid with a pale complexion and likes to be in his own company sometimes. There are times he likes to play with other kids and other times he just likes to play with his brother.
The incident of what I am about to tell you happened in May 1992 when Jhun was still 12 years old and Roy was still eight. That night, Jhun and his friend Roy along with his brother Dominador were watching a movie their neighbor. Roy's home is just few steps from theirs, a block away from their neighbor where they used to watch television. One night at around seven in the evening Roy's mother called them for dinner and when he got up, he suddenly says this disturbing words before he left, "Kuya, pangitaa ko" which means "Big brother, come and find me!"
By the time Dominador got home just a few minutes later than Roy, his mom asked him where Roy was. Dominador was confused and explained to his mother that he left earlier and thought that he's already at home. He even said, "Kuya, pangitaa ko."
Their mom started to get really worried as another hour pass and Roy did not show up. Dominador and his mom started calling Roy's name and they kept circling around the house and went to houses nearby where Roy could possibly be. They kept calling, "Roy!" Roy!" "Roy!"
They went to each neighbor near them of where Roy could possibly go and asked them where he was and no one ever saw Roy. Other neighbors started helping them search for Roy until suddenly they have a strong suspicion that Roy could possibly be abducted by another being…another entity.
Another hour has passed and the whole compound was in commotion, "Nawala si Roy!"--"Roy is gone!" "Unsa? Nawala si Roy!" – "What? Roy is gone!"
Every neighborhood started looking for Roy, the people started to feel the intensity of the situation of the sudden disappearance of the eight-year-old boy in the middle of the night who's believed to be abducted by another entity! The atmosphere started to rise with uproar with a mixture of rage, thrill, excitement and fear of trying to search for someone who can't be found and facing someone or something that they do not know.
The whole neighborhood was using cauldrons, frying pans and all kinds of materials at home or they could grab to make a noise demanding to return Roy back. Everyone was searching the area shouting, "Ibalik si Roy" "Ibalik si Roy!" which means, "Bring back Roy!" "Bring back Roy!" It was a pandemonium.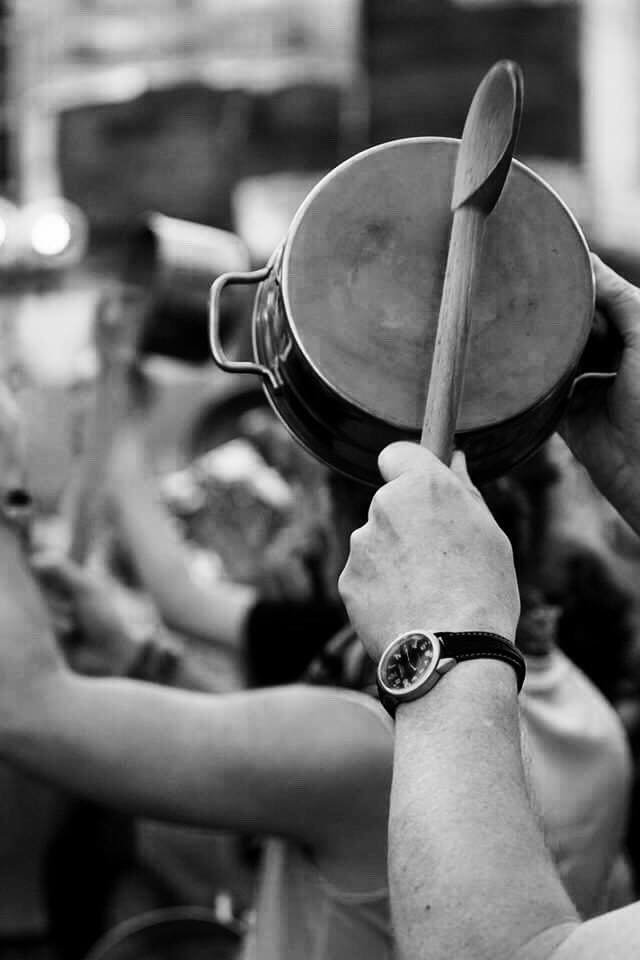 Source
Until suddenly... at exactly 9 pm, all the lights turned off! There was a blackout! Everyone started to bring and light up torches to search for Roy.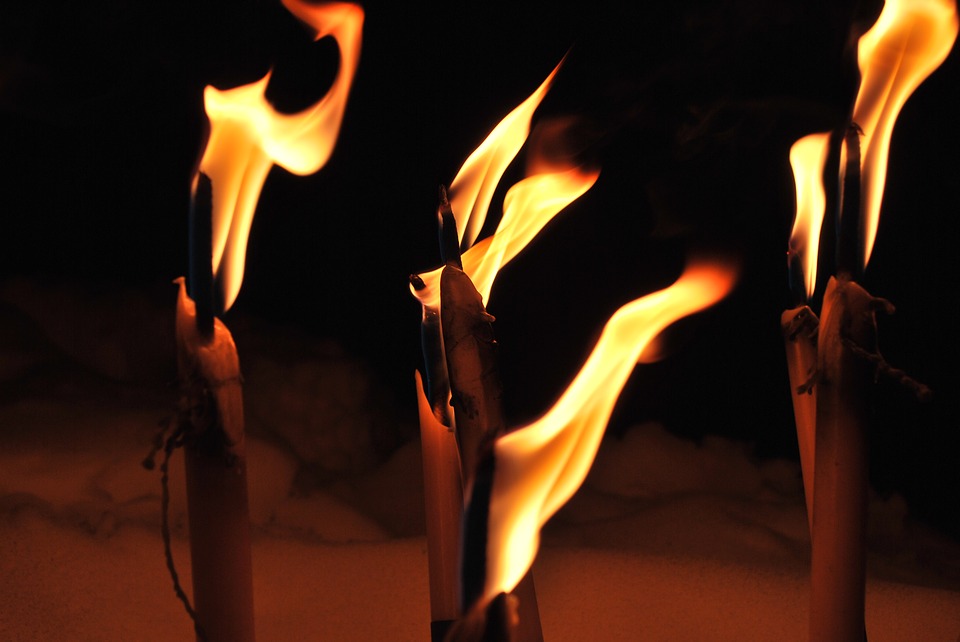 Source
Then suddenly Dolfo one of our neighbors spotted Roy sitting in a fetal position and sulking in the middle of the dark under the 'bougainvillea'. Bougainvillea is a thorny ornamental vine that's very common in the Philippines that creeps along the walls that turn into bushes and trees. Dolfo shouted to the other neighbors, "Naa ra ang bata dire!" which means, "The child is right here!" By the moment Dolfo shouted, Roy suddenly stood up and slowly rising above the midair… his feet were not touching the ground! He was literally floating in the mid-air two feet above the ground! Everyone who saw Roy that frightful night was in utter shock and fear.
They could not believe what they just saw! They saw a boy floating in the midair like he has been drag by an invisible force and just swept pass through us. The whole neighborhood tried to chase him but he was so fast, he would whip pass us like a blur and in just a matter of seconds when he would turn to the other side he disappears!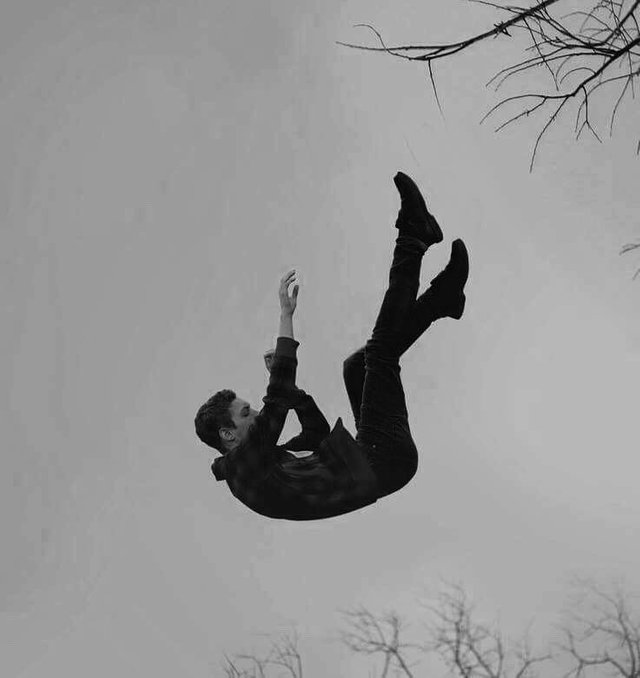 Source
All of the neighbors started to make a noise again, clanging and banging their cauldrons and plates and anything else they could find. They started to search every area of where Roy could possibly be lurking and sulking in. By the time the clock strikes at 10 o'clock in the evening
Roy was taken by the woman an unknown entity in the junk pile of old armored and military trucks used. Those trucks were used in the time of World War II and by the time the entity would sleep, Roy would sneak out and escape.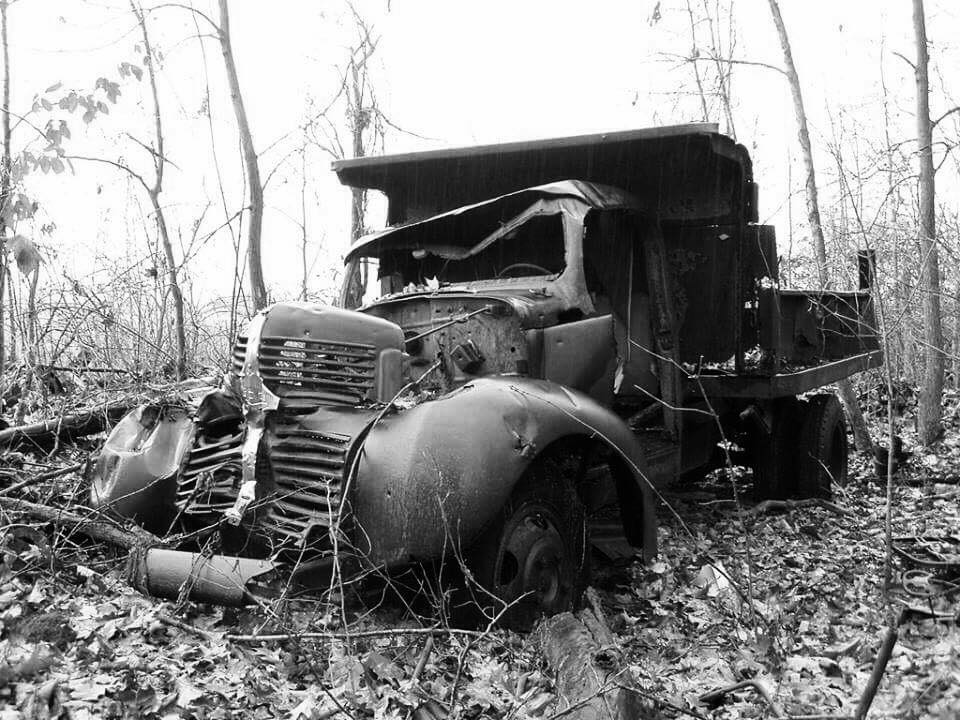 Source
He would hide under the bushes and prevent himself from being seen by the people that look spiders to him.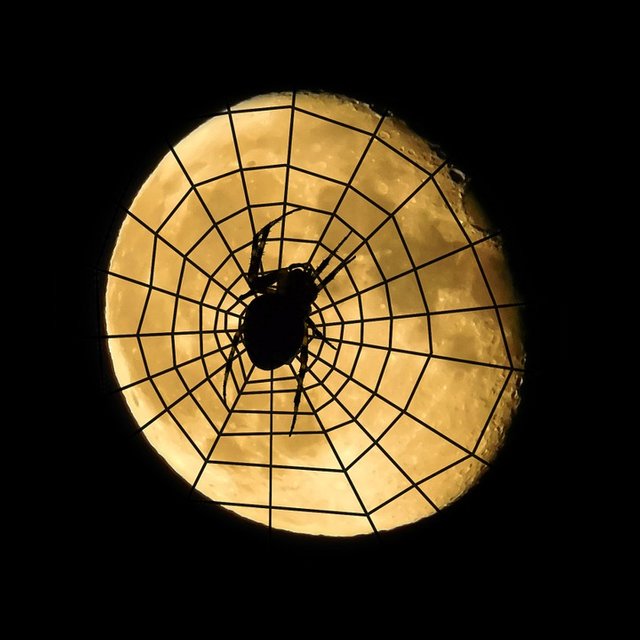 Source
Then on the farther side of the compound, there were men drinking and after a while, Primo was taking a leak among the bushes, he saw Roy hiding and in a squat position staring blankly. Our neighborhood shouted, "The boy is just right here!"
By the moment our drunk neighborhood shouted, Roy was lifted up again by an invisible force and Roy hovers in midair and whip pass us so fast that it's so hard to chase him.
When it was almost 11 o'clock people never lose hope, they kept on searching and looking for him. Till suddenly… Roy collapsed! There was a loud thud and he fell to the ground after passing through a brushfire.
The spell and curse were gone! What they suspect after Roy passed through the brushfire or "dauban" was the spell was cut off and his own slippers that he used to wear was already in their home that seems like someone was just using it. With its right foot forward than the left.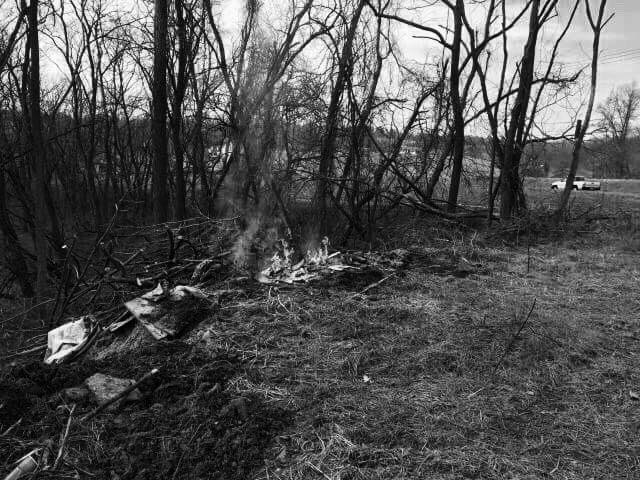 Source
According to Roy's testimony after the incident and as he gained consciousness, there was a woman who abducted him and she was not an ordinary human being.
They say that she was a "white lady". The woman of what Roy described was creepy and disturbing; her skin was so pale and she was dressed in all white. Her face was unrecognizable it was covered with her very long black hair. The length of the hair as what he told us reaches to her thighs and what's frightening of it all…she doesn't have any feet.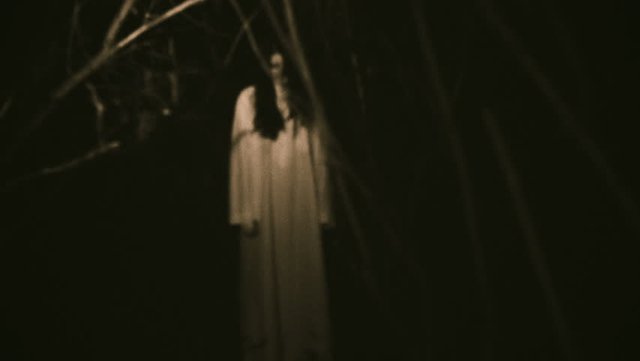 Source
What he sees in his own eyes during that dreadful night was not the same as Jhun and his neighbor used to see. He seemed to be under a spell by that "white lady". Instead of seeing normal people who were trying to search and rescue him, what he saw were gigantic human-sized arachnids roaming around the area chasing and looking for him. As far as Jhun could remember before that incident they heard a noise of the huge trucks in our compound but we could not see any huge dumb trucks parking along the way..
but according to Roy he was taken by a train and they were taking him to their place.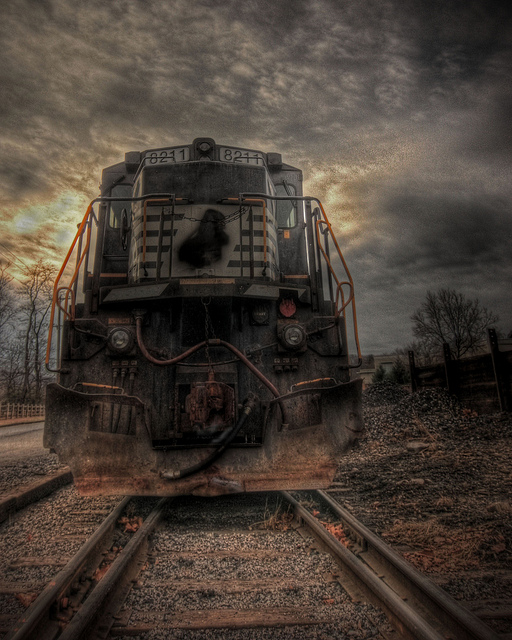 Source
Roy told them the place looks like a paradise. Roy told them that they have their own city, streets, houses full of lights and etc. The place was filled with vivid colors that we couldn't see in our own world. It was beautiful and unlike any other according to Roy.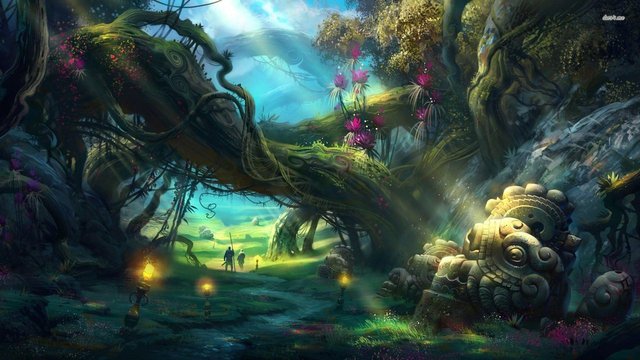 Source
Roy said by the moment he was abducted that very hour, he seemed to be paralyzed and could not speak as he just saw his own brother passed by and did not see him. He tried to shout and scream but nobody could hear him.
For one thing, I know, we are not alone. There are forces of darkness and evil living in this world. They are beings and entities that are doomed to destruction in judgment day in the second coming of the Messiah. The reason that they tried to make contact, disturb and inflict other human beings is they want to drag and pull humanity down together with them in the pit of misery and doom in hell. These souls and entities are far from salvation and far from the grace of God because they choose to follow the path of darkness and they rebelled against God. These beings are the fallen angels cast away and banished by God since they don't have any place to stay that's why they are here lurking in the shadows ready to devour like a lion and I will end this some verses in the bible written by apostle Peter,
'Humble yourselves therefore under the mighty hand of God, that he may exalt you in due time; casting all your anxiety upon him, because he careth for you. Be sober, be watchful: your adversary the devil, as a roaring lion, walketh about, seeking whom he may devour: whom withstand stedfast in your faith, knowing that the same sufferings are accomplished in your brethren who are in the world.'
– 1 Peter 5: 6-9