Just Powered up a few hundred steem...And unlike my SteemIt and YouTube freaky friend @JerryBanfield


I need things to worthy upvote...Because I don't do this for money...


Please put your funny life story links in the reply...(nothing gross or evil please)


And I will upvote you!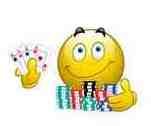 PS: please follow me and I will reciprocate and give you upvotes for real sincere comments!