It's hard to believe on something that we haven't seen or experienced. Today I am sharing with you one incident that happened to me, which made me believe on the unseen powers of the universe.
I was a teenager back then and used to live with my parents in a big city. My mom and dad belonged to a small town that had a simple life with no good sources of education or job. So my dad left the town at an early age for higher studies and then for a job, he shifted to a big city.
We often used to visit my grandparents place every year during summer vacations. That was the best time of the year. I was always excited for summer vacations to start so that I could buy story books & new clothes.
That year was no different; vacations were starting in the third week of May. So dad booked train tickets for us and we were all set to leave.
My grandparent's had an old house with magnificent lush green farms. I remember my grandmother rarely used to buy grains, fruits or vegetables from the market; they were all freshly plucked from the garden and farm. We had a young, hardworking helper named Jozia & she used to help grandmother with household chores. Jozia was an orphan and my grandparents gave her work when she asked them. In very less time she made her place through her dedication and sincerity. Everyone was so fond of her & she was treated as a part of our family.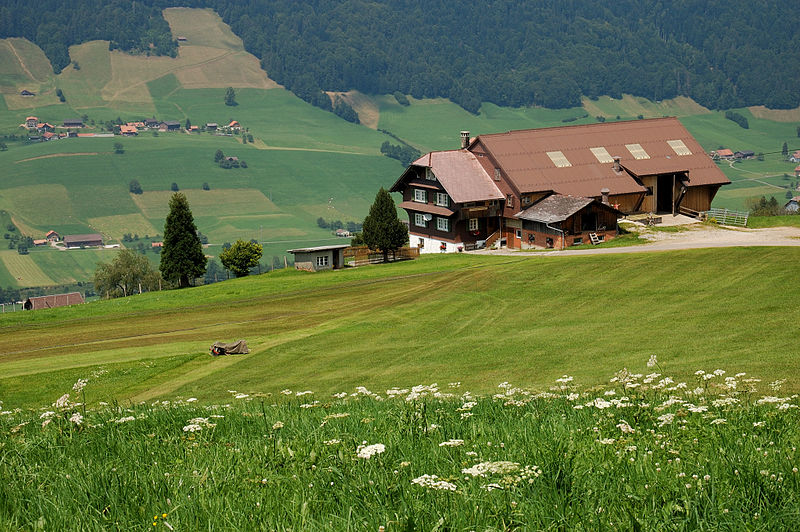 We reached at my grandparents place at 4 p.m. and I jumped straightaway to my grandmother's kitchen where she was preparing some delicious meals for us. When I went up there, i saw she was cooking and got delighted to see me. I was glad to meet her but felt bad seeing that she was doing all the work alone, so my mom and I tried helping her. It made me little sad to see that our helper Jozia was nowhere to be seen.
I asked my grandmother "Grand mom where is Jozia?'' then my grandmother told me that she has gone to a neighbouring town for some work.
I thought ''It never happened earlier, she knew it was that time of year when we visit then what important work made her leave the place without meeting us? She must come before my vacations get over and we leave the town.''
Next day in evening after having early dinner, I wanted to visit my grandfather's farm.
So I asked grandfather ''Grand dad will you take me to the farm?''
Grandfather said ''Not today my child, it will get dark soon''
I insisted and requested him saying ''Please Please Grand dad, I want to see the farm.''
Grandfather smiled and said ''Okay Okay, if you're really wanting then let's go''
I said ''I am ready to go'' in high spirits.
When we went to farm, I felt joyful to see luxuriant & plentiful crops.
Grandfather started inspecting the crops and soil and I thought to go little farther and explore the place. I told grandfather '' Grand dad I want to explore a new place today''
Grandfather said ''as you like but don't go too far and come back before its dark. We shall leave together soon''
I started walking away from our farm. I felt from within as if there were something unique and exquisite things on the other side of the farm which I haven't seen yet. After walking for a while, I saw a beautiful lake at a distance. I decided to go near and take a closer look at it. It was a beautiful lake with clean water and the ambiance around it looked so peaceful.
I sat there for a while, watching fishes in water and beautiful birds that were chirping on trees.
The silence was broken when suddenly a woman came near me and said ''How are you my little angel?'' I was taken aback, it was our helper ''Jozia''.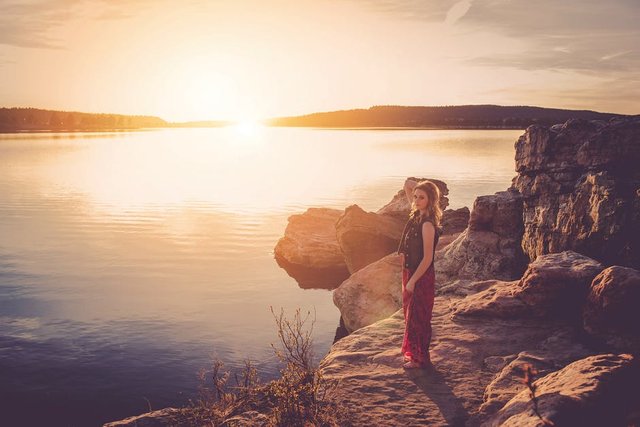 ''Is it you, Jozia? What are you doing here? Where did you go and when you will be coming home?'' I asked in a state of surprise & happiness.
She replied '' I didn't go anywhere & was waiting for you.''
''waiting for me? Here?'' I said surprisingly
''Yes Miss I was, I wanted to see you one last time'' she smiled
''What do you mean 'last time'? Grandmother said.....'' I couldn't complete and heard my grandfather calling me.
''come home with me and we shall talk?'' I said
''I can't right now but I promise to visit you soon'' she said
''Please come tomorrow but I will have to go now, grandfather must be worried '' I told Jozia as it was getting darker
She smiled and said ''I am glad to see you, I can leave now''
''Leave? Where? Wait!'' I asked as she started leaving
I tried asking her so many questions but she disappeared so quickly and I headed back to our farm where grandfather was waiting for me. I didn't mention meeting her to my grandfather on our way to home. I thought it will break their hearts knowing that she didn't inform them about returning here.
After coming back, I was perplexed about mentioning meeting Jozia to anyone but didn't want my grandparents to live with false impression that she was out of town. I couldn't sleep properly whole night and wasn't able to resolve the confusion regarding Jozia then I thought it's better to tell the truth. So, next morning I decided to tell my grandmother about it.
I went to my grandmother and said '' Why don't you call Jozia from her place, it's been so long?''
My grandmother said ''No my child! She had an important work and she shall be back once it's done''
I replied ''what important work? Do you know about it?''
Grandmother gave me an astonishing look and said ''No she didn't mention it to me''
I said ''Grand mom, she is here in town''
Grandmother raised one of her eyebrow and said ''No, that can't be possible.''
I said confidently ''I know she's here''
Grandmother's face turned pale and she said ''Why on earth you're so sure about this? Why you..?''
I interrupted and said ''I met her near lake when I went to farm with grandfather''
Grandmother said in an irritated voice ''that can't be true and Stop Lying! And don't discuss about her anymore''
''I am not lying, I saw her yesterday and we spoke to each other. She told me she didn't go anywhere and she's here in our town'' I said
Tears started rolling down my grandmother's cheeks and she said with a heavy voice ''she can't lie about anything''
I got worried and asked 'But why?''
Grandmother started crying and said ''my child! I told you, she is not lying and really gone for work''
I couldn't understand why my grandmother started crying all of sudden, ''Has Jozia hurt my grandmother? Or ''did she do something really bad that upset my grand mom?''So many questions started whirling in my mind.
I hugged my grandmother & asked ''Tell me why are you crying?'' ''Is Jozia a bad person?'' ''Won't she be coming back to you? Tell me Grand mom, please tell me.''
Grandmother looked at me with pain in her eyes & said ''my child! God needed her and she won't be with us now.''
I said shockingly ''but it's not possible, I met her. She's here in town''
Grandmother said stroking my head ''She is dead. You must have had a dream about her.''
I was stunned to hear this & didn't utter a word for few minutes. After sometime, grandmother broke the silence by saying '' She died of a horrible disease two months back and we couldn't save her.''
I couldn't believe on what I heard that time & didn't know any longer what to believe.
I told my grandmother with teary eyes ''Yeah! You're right, I met her in my dream''
Grandmother looked so heartsick that I couldn't gain courage to argue that I really met her on farm and not in dream. I didn't want to upset or scare her so I decided to keep it a secret.
I knew it was ''her'' whom I met that day and I couldn't forget her smiling calm face. If she was dead long before we reached here then whom did I meet that day? I was puzzled and I thought maybe she wanted to meet me before leaving for spirit world forever.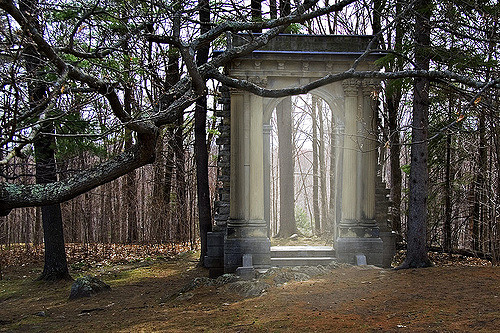 This incident totally changed my perspective to look at things. It proved that there's life after death which has been a mystery for ages. It was her spirit ''spirit of Jozia'' that made me believe on the existence of spirit world.