My Official Entry For The Supernatural Writing Contest
Held by @jerrybanfield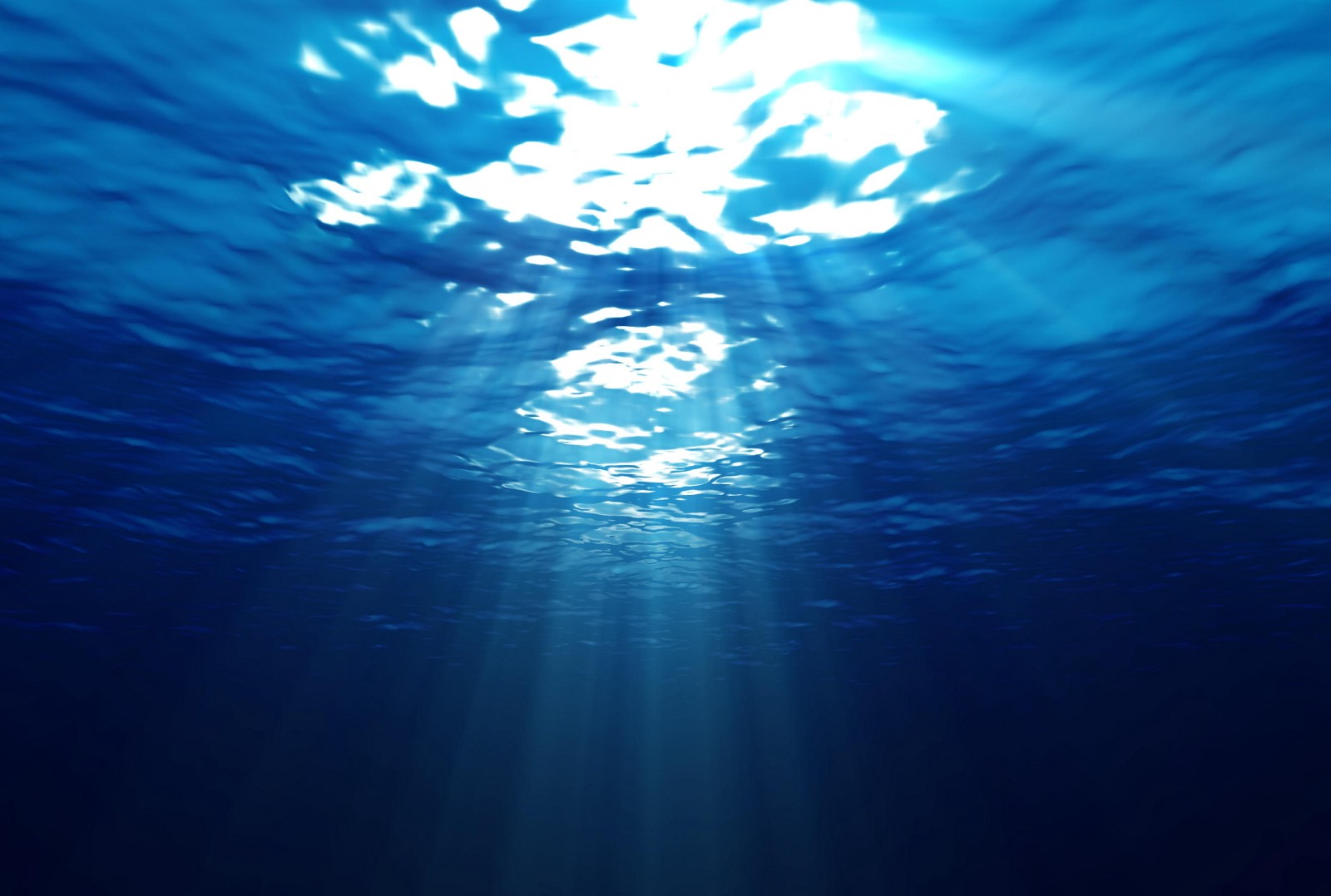 Image Source
Through many of my writings I have explained my life experience as an Empath and being Awake. I shared some of my childhood experiences and meeting one of the first dark entities living in my apartment as an adult, and eradicating that entity on my own. What I have not shared is a part of my life that catapulted me into the world of invisible Beings that move from one dimension into another, and many other abilities I have grown to understand.
I would also like to express that I am not the typical person who fully accepted these abilities. I actually fought and blocked these abilities for most of my life. There have been many stages of ignoring what Spirit had been trying to teach me my entire life. As I have previously mentioned, it was not until I was an adult and I had a cranial massage when something was triggered within me and I had a vision. I share that vision in a previous post entitled Kuan Yin. Honestly, my preference has always been to live a quiet, conservative life until that cranial massage in 2012.
What occurred after that massage was the realization that I had the ability to see, hear, smell, and touch the Spirit world from childhood. Everything I had blocked from my memory came rushing in quite suddenly. I remembered that I could travel to different realms, Dreamwalk, talk to Spirit and Great Teachers. What then came flushing into my memory was what actually happened during a Near Death Experience I had when I was just four years old. With the help of my father, who is also a high sensitive I was able to piece together the entire story, and this is the story I will now share with you. But, first let me give you a little background information.
I grew up in San Francisco, California, and my mother was 19 years old when she gave birth to me. My father was not around much since he was in the military, and loved to be on the move. So, my mother and I lived with my uncle, his wife and their three children. I became a young sister to my three cousins, and I felt like I had another set of parents. We always had dinner together, went to school together, and vacationed together.
On one of our vacations we planned to go to Monterey Bay on vacation for one whole week. All of us were so excited. We all piled into the old station wagon, yellow with brown wood side panels, and drove the 130 miles south. The girls were making jewelry, and the only boy was singing a song with his mom. I was the baby so I was usually staring out the window or keeping myself busy annoying my cousins.
Monterey Bay, Holiday Inn Swimming Pool
Image Source
By the time we arrived at the Holiday Inn in Monterey we were all hungry so we went to eat dinner and took a short walk around town. By the time we got back to our room we were all tired and went to sleep. The next morning, all of us kids woke up full of energy. The older kids wanted to go swimming, and I felt sad because I had not yet learned how to swim. I was slightly jealous but I did not understand all of these feeling welling up inside of me since I was still so young.
My cousins were so excited that they were jumping on the bed, changing into their swimsuits, and I was getting caught up in the excitement too. I remember feeling that maybe I can swim and my cousins would teach me. My mother helped me change into my bathing suit and told everyone that I was too young to be left alone. She reminded everyone in the room that they needed to keep an eye on me. At that moment, I remember feeling like such a loser and a burden. The excitement quickly turned into the older kids feeling like they would not be able to have fun, because they now had babysitter duty. If you ever had to watch younger kids, you might know what that feels like, and as a younger person you feel like an outcast.
The kids ran off with all their swimming gear; flippers, goggles, snorkels, and tubes. Meanwhile, I was left behind to hold onto my mother's hand while she walked me to the pool area. By the time we got there my three older cousins were in the pool, my aunt was sunbathing in a lounge chair, and there I was wanting to be with my cousins but stuck holding my mother's hand.
My mother told me to be careful and she went off to sit next to my aunt. I watched her put suntan lotion on and wave to me to come get lathered up too. I went over to her for a second and she quickly put Coppertone on me and I ran off. As I watched my cousins swimming and dunking each other with full blown laughter, I was feeling very lonely. I started to run around the pool wishing I was in the pool with them so badly. I just kept running laps around the pool.
Shortly after my cousins got bored with tormenting each other, they came after me. They started to splash water on me and scream "Sasa can't swim, Sasa can't swim!" That would be my family nickname. Well, of course me being me -- that got me very angry. As far back as I can remember, fighting the good fight was pretty much imbedded in my soul.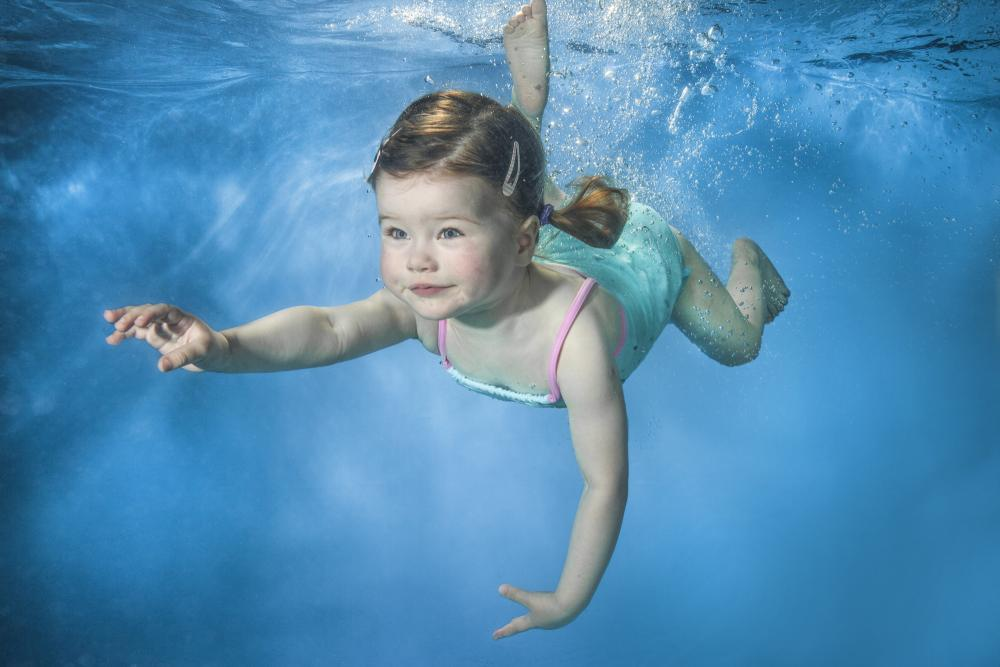 Image Source
That fight from within came full circle that day, and in my four year old mind I kept repeating to myself "I'll show them, I'll show them I can swim." As my cousins continued to scream that I could not swim, I jumped head-on into the pool and sank straight down. The last thing I could remember was seeing the shocked faces of my cousin as I sank further and further down to the bottom of the pool. I then saw my long ponytail floating above me, along with the bright sunlight hitting the pool over my head. Even now I can remember the satisfaction of seeing respect in my cousin's eyes, and feeling my soul laughing with glee.
For most of my life If you had asked me, I recalled images of someone pulling my ponytail from above and yanking me out of the water. Then my cousin who was a boy scout, gave me mouth to mouth resuscitation. However, there is so much more that happened within that short amount of time. I did not figure out the missing piece until my Awakening in 2012. Between, the time of falling to the bottom of the pool, and getting resuscitated, I died and actually went back to Spirit.
As mentioned earlier I had a conversation with my father and he assisted in my memories being fully realized. What really happened was at the point of my soul leaving the shell of my human body, I quickly traveled back to whom I call Pop. The tunnel everyone talks about is a true reality, but looks more like a cloud filled transporter. Moving through that transporter is so quick, if you have ever seen the movie Thor, when he travels straight through that transporter to earth that is very close to how it feels and looks.
By the time I reached the entrance of the portal, my spirit family was waiting for me along with my family guards. There was the usual greeting and feeling of it is too soon, you have to go back. Yes we have many spirits working in our favor on a daily basis and they are watching us all the time. I was then quickly escorted to Pop, where a very serious discussion took place.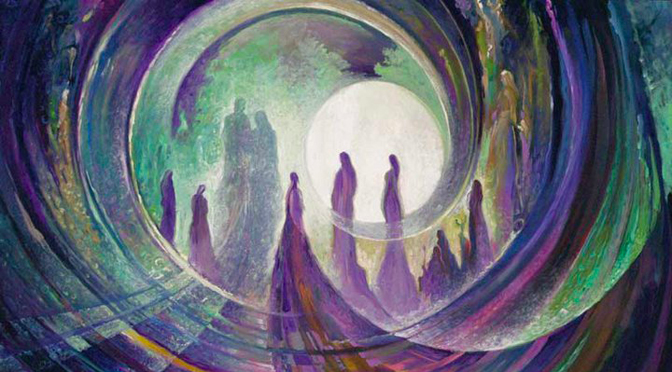 Image Source
In what many people call the soul body versus the physical body, I am an ancient soul. I had agreed to come to earth to assist those during this very precarious time. We all agree to come here and we have agreed to certain jobs. Many people use different words, but I use the word job because this life is not an easy one. It is up to us to figure out our job and life purpose in our human shell and to advance our soul. I may go into more explanation of this process at a later time.
So, back to that very serious conversation. Pop was not very pleased, but remained loving as he always is -- I had a choice to make. That is the thing with Pops, he always gives us a choice, even though we know what he wants us to do. Even more fascinating is that yes, when we travel to different realms time does slow down and sometimes stops. It depends what realm we are traveling too. So my long conversation with Pops, was less than a second here on earth.
Pop of course wanted me to come back to earth, and send my soul right back to the tiny little body sunk to the bottom of that pool. My soul was not so eager to go back to earth. I missed being home, I missed my family, most of all I missed the pure love that comes from the realm I come from. I truly missed my close connection and relationship I have with Pops. We discussed the agreement and my "choice," to go back to earth. Since I am telling you this story, you got the idea. Pops won -- do not fool yourself -- he pretty much always wins.
I was allowed a short reunion with all my loved ones and handed back to my family guards. The guards lovingly carried my soul back to the little body being resuscitated, and I watched from above until I was back inside my human shell. The experience was quite extraordinary in only that the feelings that could happen in such a short amount of time are intense. Everything seen and experienced can be blocked and ignored, but the truth of the matter is that these experiences do occur and they are real.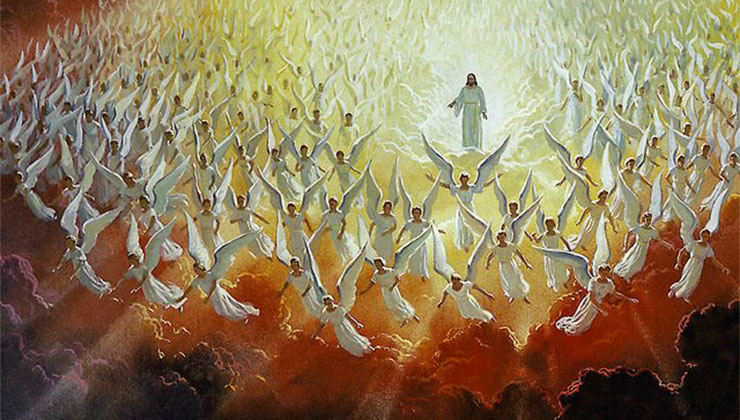 Image Source
After my Near Death Experience I became more aware of all types of Beings, talking to Great Teachers, and traveling to different realms. I may share some of these experiences with you in the future. For now, I will just sit back and think of a time that I almost made it home after four short years of life on earth, and laughing to myself as I still think of the stunned look on my cousins faces. Peace.
Details of the contest can be found Here.
---