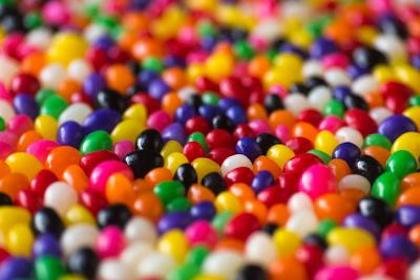 a bean,
so small,
so small indeed.
sugar,
pressed into
the shape, of the bean.
flavors
galore, so many
choices abound.
covered
in colors, so many
dots, and spots,
splotches and polka
dots.
purposefully made
the shape of the bean
but so much more flavor
than natures lean
mean green bean.