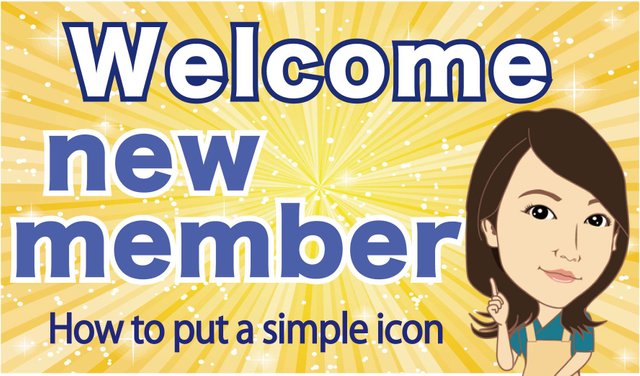 ◆Icon setting◆
I am very happy that the number of new members has increased recently!Hopefully the community of # japanese grows steadily.Today I will explain how to put a simple icon.In steemit icons are one of the most important self-expression.Set icons and enjoy steemit!
---
◆アイコン設定◆
最近新しいメンバーが増えてとても嬉しいです!
どんどん #japaneseのコミュニティが大きくなるといいですね。
今日は簡単なアイコンの入れ方を説明させていただきます。
steemitではアイコンはとても重要な自己表現の一つになります。
これは私だけかもしれませんが、名前よりアイコンで判別していたりします。
そして、しばらくして名前を覚えるような感じですw
また、アイコンのない投稿はあまり相手にされない印象があります。
アイコンがついてない方に時折「アイコンなしの戦略ですか?」と尋ねると「入れ方が分からないので」と答える方が多かったので今回は比較的簡単に誰でも設定できる方法を教えますね。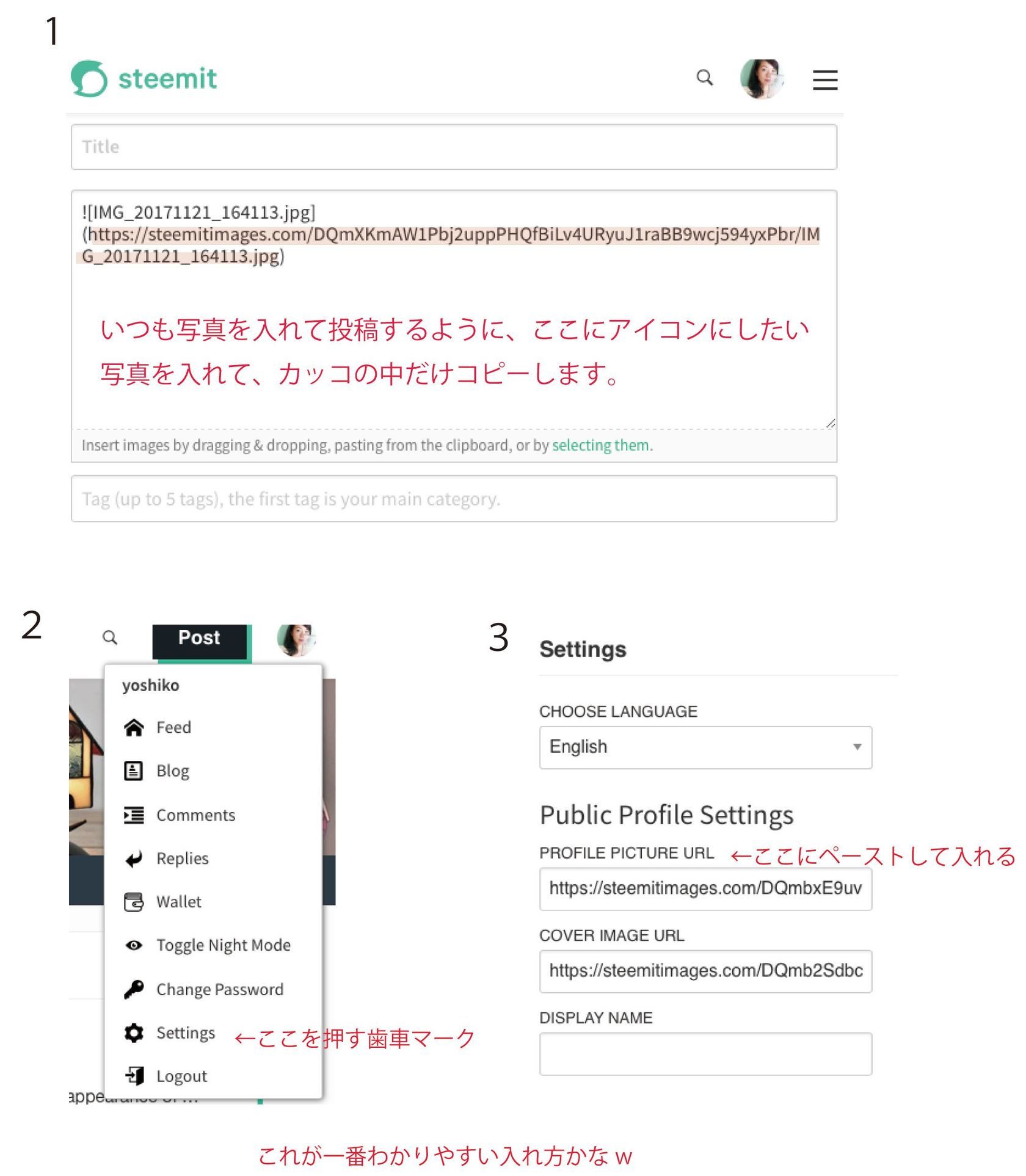 There are many people who have not recently set the icon.I am in trouble because I can not distinguish.You can set it easily with this method, so try it.
Also, please post a comment on the post who liked the new members as well.Since teemit is SNS, if you get along with many people, more fun will be doubled .
---
アイコンなしだと、どうしても判別しにくいので(私は覚えられない・・・・涙w)
ぜひ、これを見て素敵なアイコンを設定してみてくださいね^^
分からないことがありましたら、気軽にコメントで聞いてね〜。
それと、新しいメンバーの方もぜひ気に入った投稿の方などにはコメントを入れてみてくださいね。
ベテランのメンバーは皆さん良い方ばかりで、喜んでコメント返信してくれると思います。
私も最初の頃は、恐々恐縮しながらコメントを入れていましたが、steemitはSNSなのでたくさんの方と仲良くなっていただくと、さらに楽しさが倍増しますよ^^
それでは、みんなでsteemitを楽しみましょう!!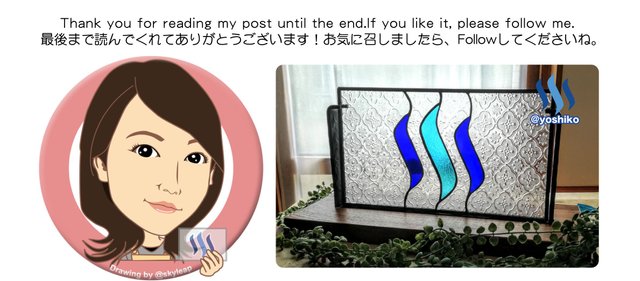 Please follow @yoshiko