When I woke up this morning, the snow piled up.
今朝起きたら、雪が積もっていました。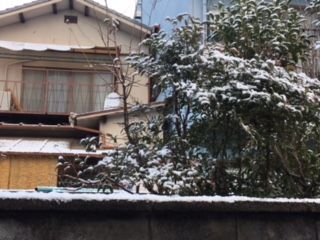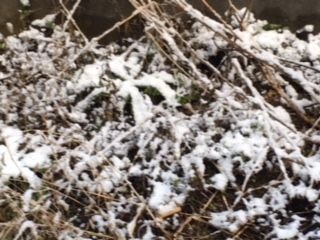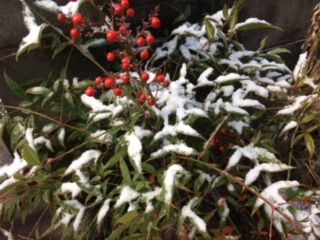 I went to see the farm in front of the entrance in a hurry. I'm too cold and slow to move. Recently, I was only taking care of water sometimes.
慌てて玄関前の農園の様子を見に行きました。寒いと動きもやる気も鈍くなる私。最近は時々水をやるぐらいしか世話をしていなかったのです。
The vegetables were covered with snow, but just a little.
案の定野菜が雪をかぶっていましたが、ほんの少しですみました。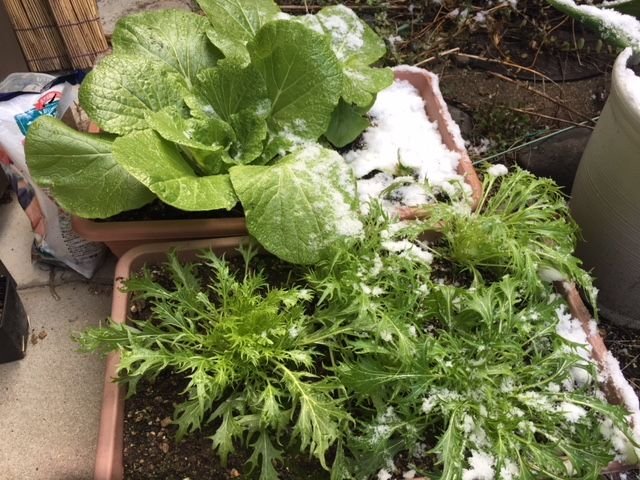 By the way, because it is cut by scissors without pulling out radically this winter, and the leaf has grown.
ちなみにこの冬は根こそぎ抜かないではさみで切って収穫しているため、また葉が生えてきました。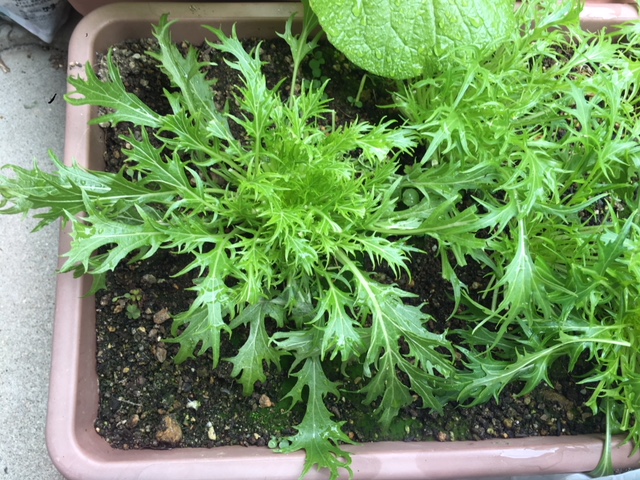 Because of the high price of vegetables, we harvested the mizuna of our farm and ate miso soup together with gifts artichoke for lunch.
今は野菜の値段が高いので、我が家の農園の水菜を収穫して、頂き物の菊芋と一緒に味噌汁を作って昼食に食べました。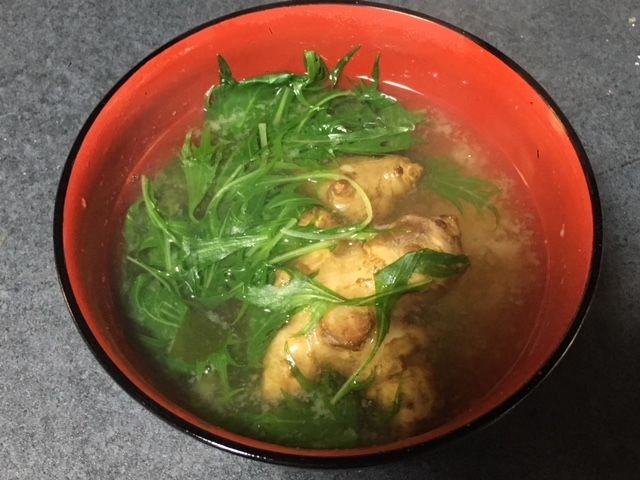 ---
Please upvote,resteem,and follow @yadamaniart !
Online shops which sell my artworks/私の作品を販売しているオンラインショップ:
日本国内向け abstractart.gallery Digital/デジタル
---