キャッサバとパパイヤの植物の葉には小さな昆虫が葉から葉に飛び散るのが見えました。 黄色い蜘蛛は黒い縞模様のものと一緒に束ねられました。 私はカメラのために走って、いくつかの写真を撮った。
その8つの目のうち4つは正面に向けられており、2つの大きな中央のものがあり、360°の視野を完成させます。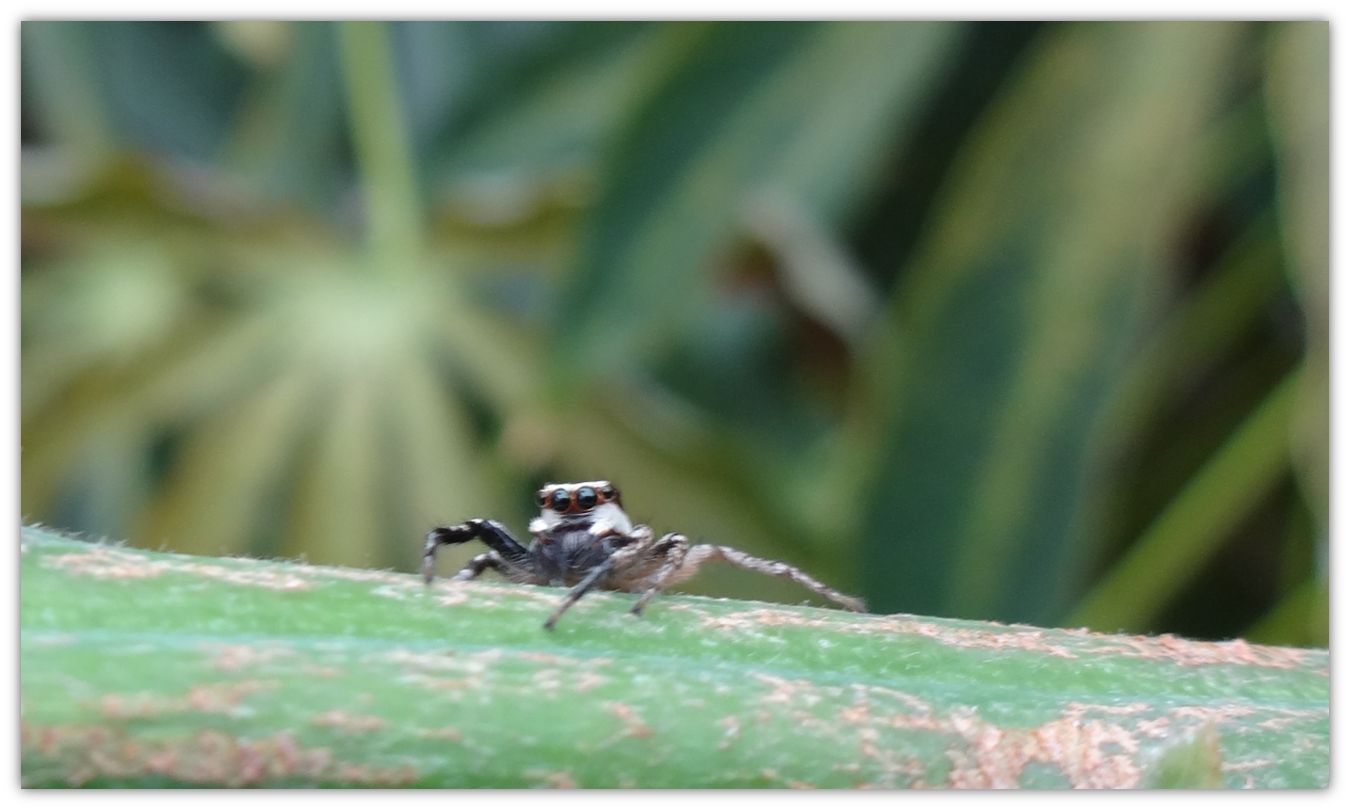 彼らは狩りをして獲物に近づき、最終的なジャンプをするのをやめ、2本の前足をもう6本よりも長くして、獲物を掴む。
これらの写真では、私のカメラのレンズでの反射を見つめた目の細部に焦点を当てたいと思っていました。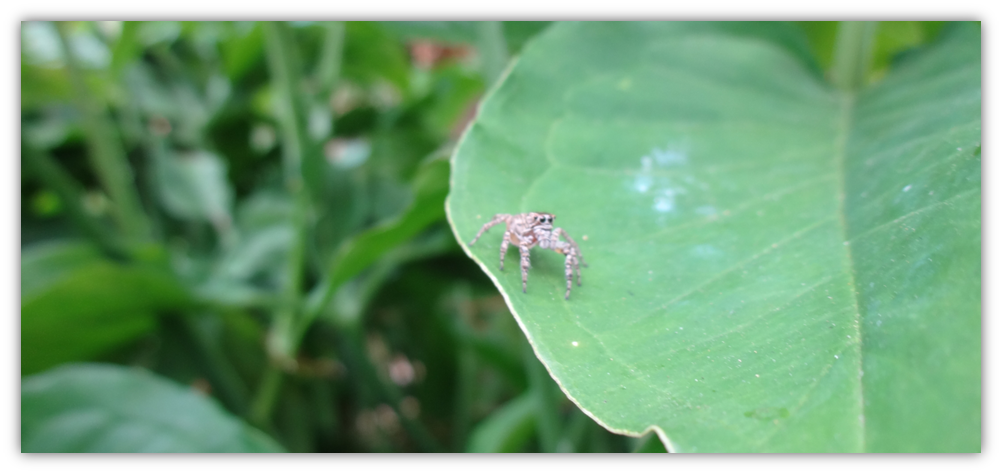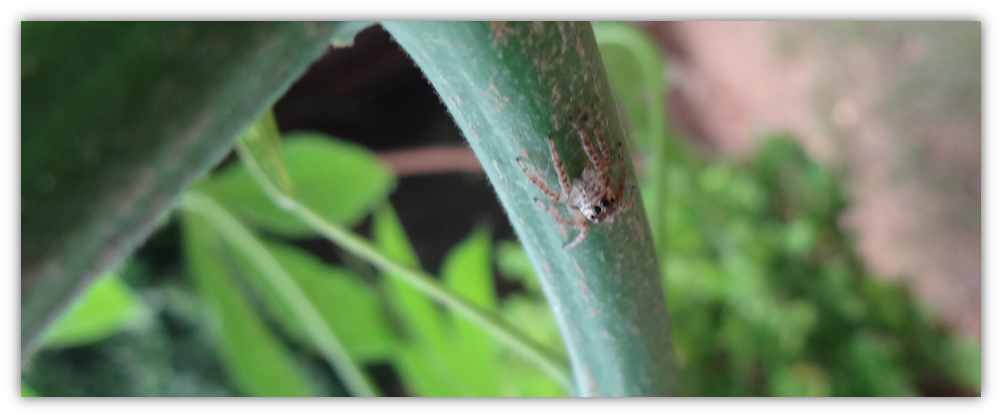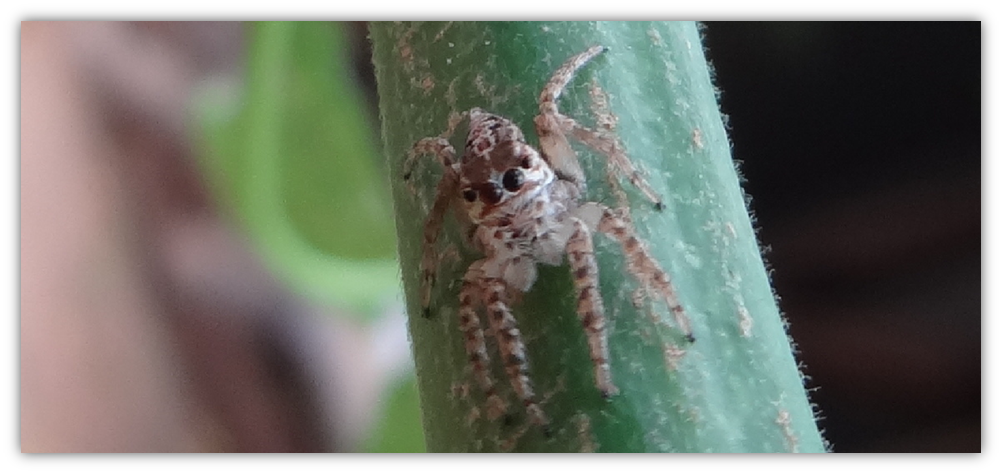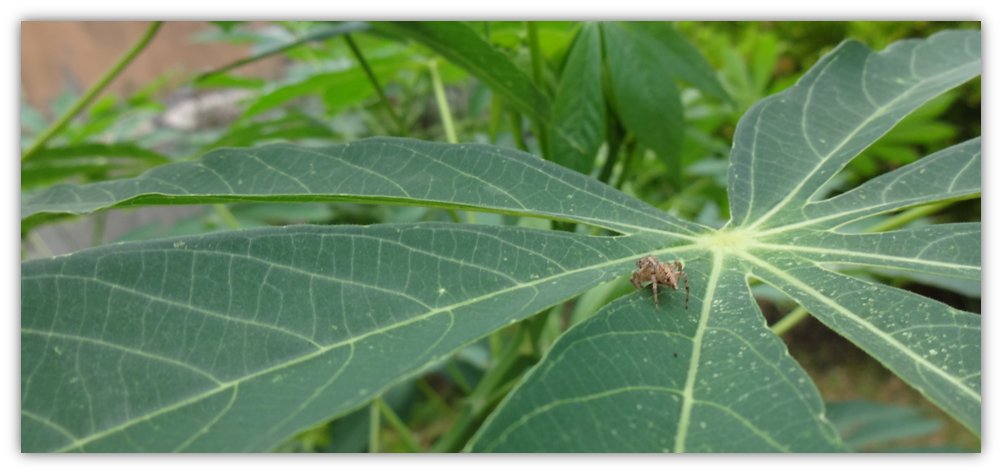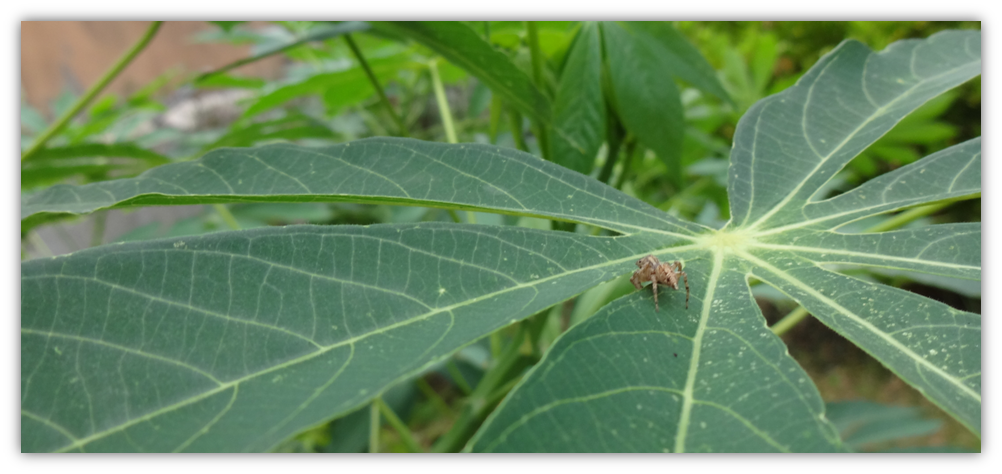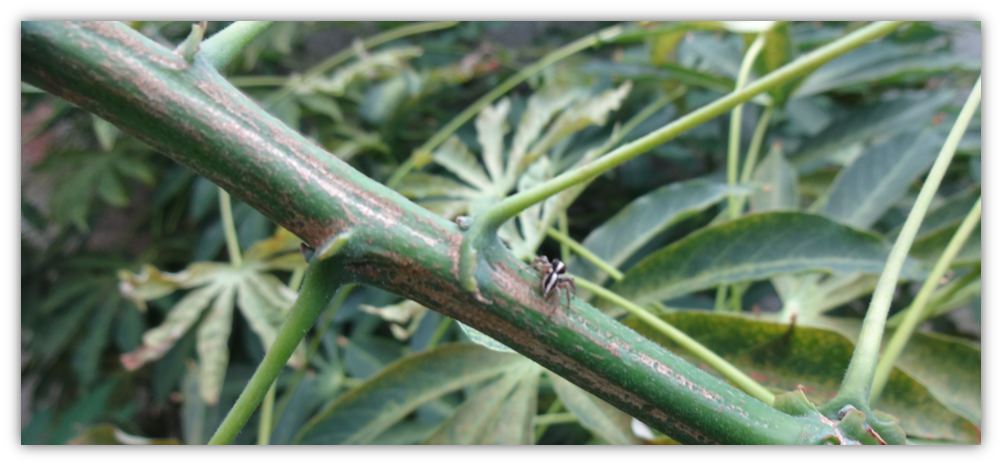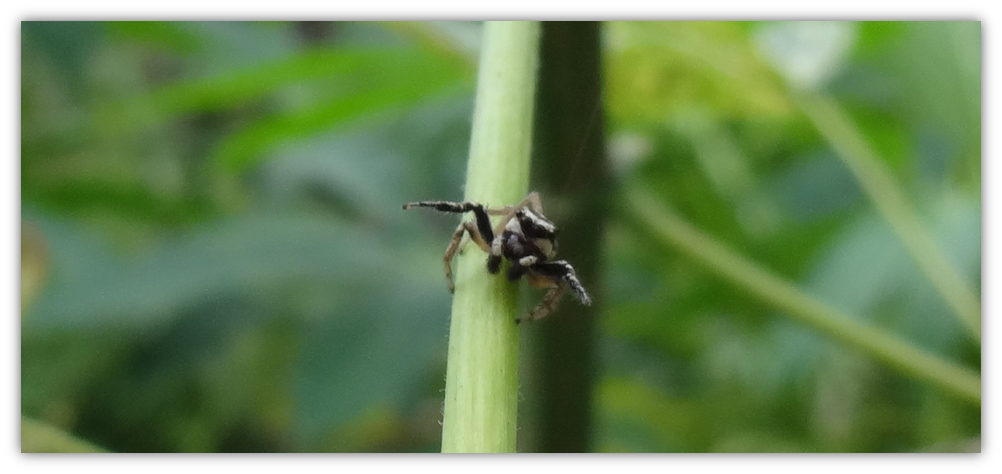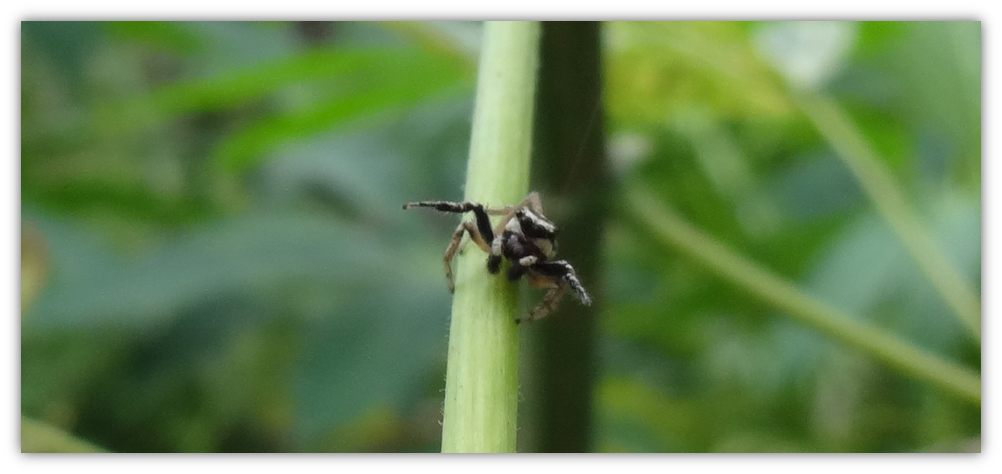 ---
---
[English]
Jumping spiders specializing in catching flies .....
In the leaves of the cassava and papaya plants I could see small insects jumping from leaf to leaf. A yellow spider was bundled with another with black streaks. I ran for the camera and took some pictures.
Four of its eight eyes are oriented frontally, with the two especially big central ones and they complete a field of vision of 360 °.
They hunt, approaching the prey with short runs and stopping to make the final jump, and with their two front legs that are somewhat longer than the other six, they hold the prey when they fall on it.
In these photographs I wanted to focus on the detail of the eyes that stared at their reflection in the lens of my camera.