Hello! many artists of Steemit
There are many artists at Stemmit.
Since there are few portrait events where artists are gathered so far, I planned.
This time challenge.
"Please draw a @skyleap's portrait."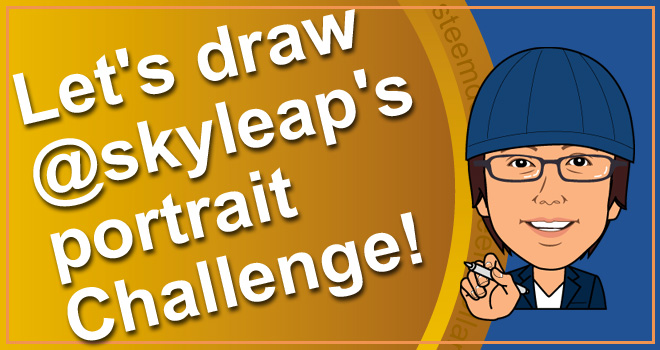 The details about the prizes and rules:
Prizes
1st Prize:20 SBD
2nd Prize:10 SBD
3rd Prize:5 SBD
Rules
1.Drawing based on the skyleap profile photo.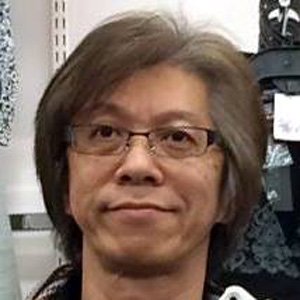 (skyleap profile photo)
2.Write a new post about your entry.
3.Reply this post to submit your entry.
4.Entry is up to one work.
5.The post must include an #skyleapportraitchallenge tag(Don't have to be the first tag)
6.Your drawing must include your own Steemit id to prove that it is your original work.
7.Drawings are not limited to: sketch, color pencil,watercolor, oil painting, ink painting, computer drawing.
8.The deadline for submission is October 16 (22 o'clock in Japan time)
Look forward to your drawing :)
[JPN]
こんにちは、Steemitのアーティストたち
Stemmitには多くのアーティストがいますが、これまでにアーティストが集まっている似顔絵イベントがないので私は企画しました。
今回のチャレンジ
「 @skylap の似顔絵を描いてください。」
賞品とルールに関する詳細:
賞
1位:20 SBD
2位:10 SBD
3位:5 SBD
ルール
1.skyleapのプロフィール写真に基づいて描いてください。
2.あなたのエントリーについての新しい投稿を書いてください。
3.あなたのエントリーを提出するには、この投稿に返信してください。
4.応募は1人1作品までです。
5.投稿に#skyleapportraitchallenge タグが含まれている必要があります(最初のタグである必要はありません)
6.あなたの作品はオリジナルの作品であることを証明するために自分のSteemit IDを含む必要があります。
7.図面は、スケッチ、カラーペンシル、水彩画、油絵、墨塗り、コンピュータ図面に限定されません。
8.提出期限は10月16日(日本時間22時)
あなたの作品を楽しみにしています^^
portrait is fun ^^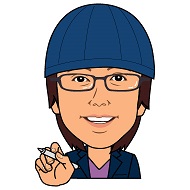 @skyleap
If you liked my posting please upvote & follow me. Thank you!(^^)