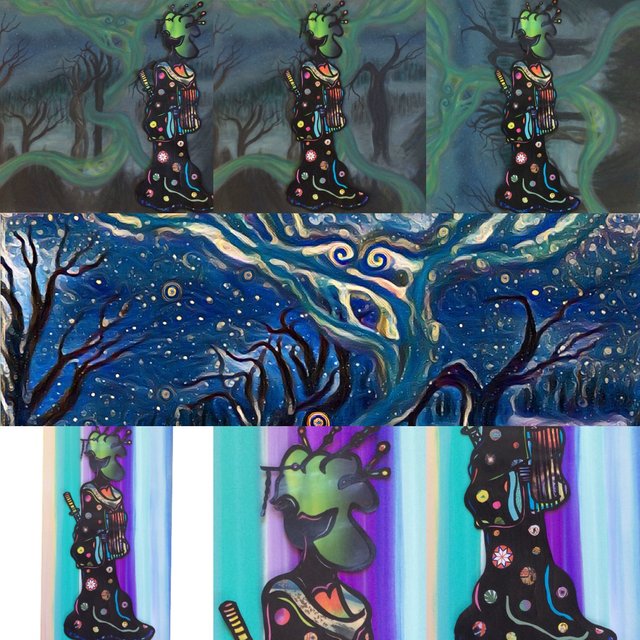 (日本語は下にあります)
"On a Journey"
Aurora woman's journey was harder than what she expected. Especially her mental condition was hard to keep healthy. She was thinking about her past life on her journey to get to the east, that Aurora said to her. She met a lot of evil spirits in her life. She said:
'Gosh, I didn't realize until now. Yes, I met a lot of evil.'
She didn't have any chances to look back on her busy life or her hard life until this journey. Actually, journeys are necessary for our lives. She never thought she would hold anger this much. She just stopped sometimes and laughed. Why was I so angry and tense?
After she noticed that part, she met a very gentle, old man who was serving very delicious food in his tiny restaurant in a small village. This old man caught fish by himself and went hunting by himself. He never wasted any parts of the animals. He even created shoes from fish skins. She was amazed by his techniques. Also, she realized she didn't have any skills for fishing, hunting or making things. She said to herself again:
"Gosh, I almost didn't know how to live my life until now. I was so busy being upset with my life."
She noticed how emotional feelings put a layer over our true human existence. She stayed in this small village and talked with many people and learned a lot of techniques in her life.
After a while, she decided to keep on moving to the east. She said goodbye to everybody and left, the small village disappeared quickly and beautifully. She felt so but she never looked back again. She just kept on moving toward the east.

『旅路』
彼女の旅路は、思った以上に辛いものであった。特に気持ちを健康的に保つのが難しかったのだ。オーロラが示してくれた東へと向かう旅の途中、彼女は己の過去について思いを馳せていた。これまでの人生で、それはそれはたくさんの邪悪な者たちに出会ってきた。
「参ったなぁ、今まで気づかずにやり過ごしてきたが、ありとあらゆる邪悪な者たちにあったものだわ。」
今まで己の慌ただしい人生や過酷な人生をゆっくり振り返る暇など、この旅に出るまでなかったのだ。我々にとって旅は必要なのである。彼女はこれほどまでに自分が怒りを抱えているとは思ってもみなかった。彼女は、時折足を止めて笑った。こんなにも怒り、張り詰めていたのだ。
そのような事に気付いた後、小さな村で小ぢんまりとした飲食店を営む、とても優しい老人に出会った。この老人は自分で魚を捕り、狩りをする。動物のいかなる部分も無駄にはしない。魚の皮で靴まで作ってしまうのだ。彼女は老人の技術に感銘し、自分が釣り、狩り、物作りなどの技術をまったく習得していないことに気づかされた。
「まあ。今まで生き方を知らなかったようなものね。自分の人生に腹を立て過ぎていて、見えていなかったわ。」と呟いた。
感情的な気持ちは、人間本来の存在を層で覆ってしまうのだということに気がついた。こうして彼女は、この小さな村に留まり、人々と交流し人生に必要な技術を習得することに努めた。
暫くして、再び東へと向かうことを決心した。皆へ別れを告げ、村を後にすると、その小さな村は瞬く間に美しく消えた。彼女は何となくそう感じてはいたが、二度と振り返ることはなかった。ただ、東へと向かうのみ。
Aurora Woman 極光の女 by
@koto-art
Music: Sebastien & Boy Tedson - Music In You

・Here is the story of "Aurora Woman" vol 1. こちらが"極光の女"その1↓
https://steemit.com/japanese/@koto-art/aurora-woman-cut-paper-art-and-original-story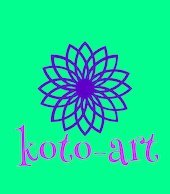 My Site: https://koto-art.wixsite.com/mysite-1