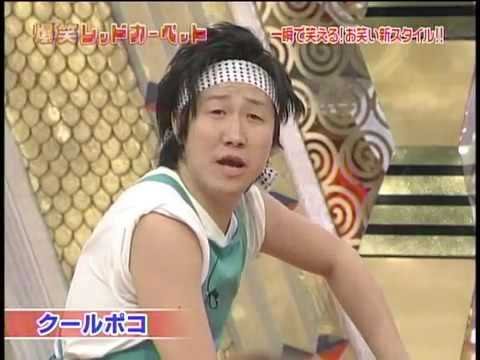 引用元はこちら
な〜〜〜に〜〜〜〜!?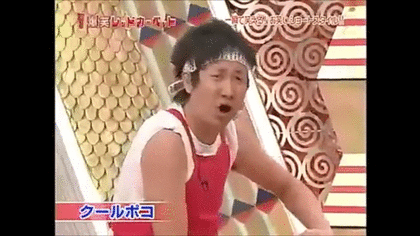 引用元はこちら
やっちまったな!!!!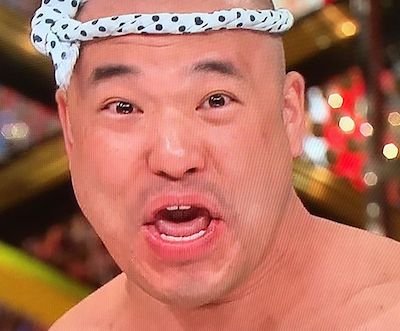 引用元はこちら
こんにちは!
最近子供が部活を始めて一緒に体育館に運動にしに行くことが唯一の楽しみになっているSGBことゴロタです!
いきなりですが、皆さんは霊能力って信じますか??
私もつい最近まで「んなもんあるかい!!」なんて思っていたのですが、最近どうも信じざるを得ない状況になって来ていますw
なぜかというと私の同僚・Iくんが人のオーラが見えるという話を聞いたからです!!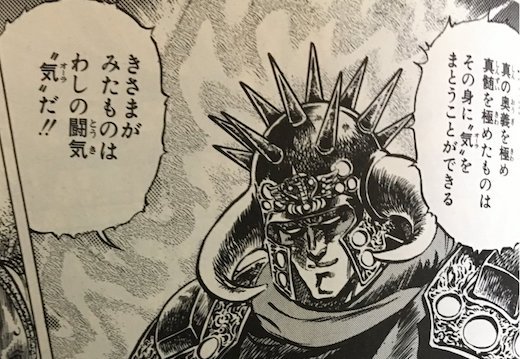 引用元はこちら
「はい????バカなこと言ってんじゃないよ!!!」
なんて思った人はきっとこの先の私の話は信じられないと思いますのでそっ閉じしてくださいw
話を続けます!
そのIくん曰く、ある程度親密になるとその人のオーラを見ることができるらしく、色は大きく分けて青・緑・ピンク・黒の4つあるそうです。
それぞれの色が表すイメージは以下の通りです!
青・・・疲れ、不安などマイナスなイメージ
緑・・・癒し、安泰などリラックスのイメージ
ピンク・・・現状に満足している時に出る色、子供は基本この色
黒・・・青よりもひどいマイナスなイメージ
こんな感じらしいんです。
色のイメージそのままという感じですよね〜
この他に持ってる人が少ない特殊な色が2つあるそうなのでこちらも説明します!
赤・・・緑とピンクの要素をどちらも備えていて、とにかく熱い人。赤以外には黒と青しか出ない。
オレンジor金・・・霊能力を持っている人から出るオーラ。他に上記4つの色は出る。
これもまあ色のイメージ通りって感じでしょうか?
マジですごいと思いません!?
私も最初この話聞いた時「うそやろ?」って思ったんですが話を色々聞いて行くと全部当てはまるんですよね〜w
Iくんが「あの人青がメインで緑もある」っていうと確かに言われた人はそんなイメージなんですよ!!
もうこれは信じざるを得ませんでした・・・w
さてここで問題です。
私のオーラは何だと思いますか?
正解は・・・・






赤オーラ!!!
「特殊なんかーい!!」って突っ込んでやりましたが、赤は今まで実際にあった人の中で見たことはないらしいです(笑)
ちなみに赤オーラ他に持っているのは元テニスプレイヤーの松岡修造さんらしいですよw
あ、あとラオウも赤オーラでしたよね!!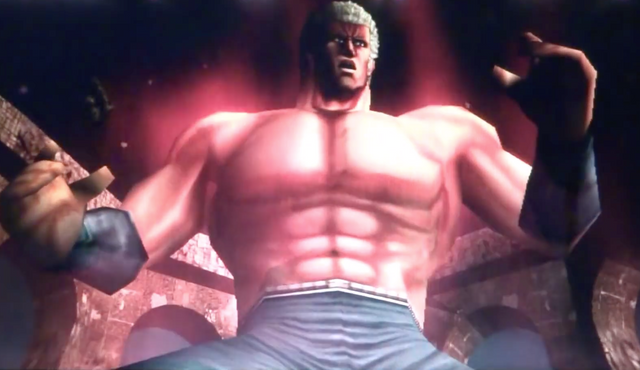 ケンシロウは青オーラってことはいつも不安だったってことか・・・w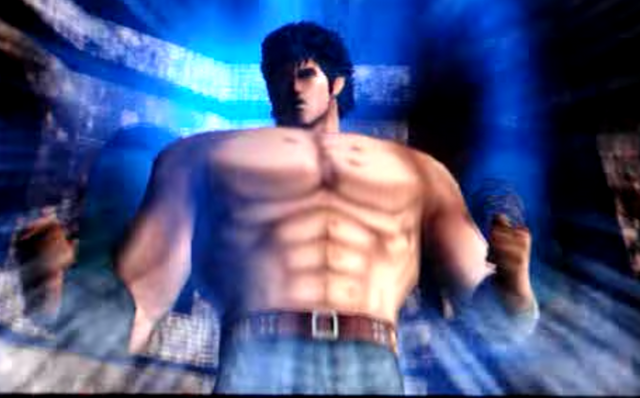 ただパチスロの話を出したわけではありません!w
イメージ的にこんな感じにオーラが見えるらしいので載せてみました!
もしかしたら「あれ?俺(私)も見えてるんだけど・・・」って人がいるかもしれないので!
あ、余談ですがうちの嫁さんはオレンジ持ってるらしいですwww
嫁さんも不思議な力を持ってるんですよねー!本人は認めないですがwww
というわけで今回は同僚・Iくんのお話でした!
このIくん、マジで普通じゃにわかに信じられない霊能力を持ってます。
亡くなった方の気持ちが・・・この先は近いうちにまた記事書きたいと思います!!
あ、あと嫁さんの持ってる力も近いうちに書きますね〜!
Hello!
Recently my child is starting club activities and going to the gym for exercise together is the only pleasure SGB This is Golota!
Suddenly, do you believe in spiritual ability? What?
Until recently until recently I thought "Do you have a girl!", But recently it has become a situation in which I have no choice but to believe w
Because I heard the story that my colleague · I-kun can see the person's aura! !
"Yes, I'm not saying stupid things !!!"
People whom I think will surely think that I can not believe my story in the future so please close it w
I will continue talking!
That I said, when it gets intimate to a certain extent, it seems that you can see the person's aura, and the color is roughly divided into four, blue, green, pink and black.
The image that each color represents is as follows!
Blue ... tired, anxious and other negative images
Green · · · relaxation image such as healing, relaxation
Pink · · · The color that comes out when you are satisfied with the present condition, children are basic colors
Black ... A terrible negative image than blue
It seems like this.
It is a feeling that the image of the color is intact ~
There are also 2 special colors with few other people, so I will explain it here as well!
Red · · · Either green or pink elements are equipped, anyway hot people. Only black and blue come out except red.
Orange or gold ... Aura from people who have spiritual ability. Besides, the above four colors come out.
Is this feeling like the color image as well?
I do not think it is amazing! What?
When I first heard this story, I thought "Let's be foolish", but when I listen to various stories, it all applies to you ~ w
People who said I certainly said "That person's blue is the main and green" is such an image! !
I already had to believe this · · w
Well here is the problem.
What do you think is my aura?
The correct answer is ...
Red aura! ! !
I tried thrusting in "Special Nanakai !!", but red seems to have never been seen among those who actually existed (laugh)
By the way, it is apparent that Mr. Shuzo Matsuoka of former tennis player has red aura and others w
Oh, Lao was also red aura! !
Kenshiro is always worried that it is blue aura · · · w
I just did not talk about pachislot! w
I seem to be able to see an aura like this image like this!
Maybe some people say "That? I (I can see, but ...)"!
Oh, but my husband seems to have an orange www
My wife also has strange power! I do not admit himself www
So this time it was a story of my colleague I!
I have a spiritual ability that I can hardly believe in seriously with Maji.
The feeling of those who died ... I will write more articles sooner these days! !
Well, I will write the power that my bride has in the near future ~!
読んでいただきありがとうございました!
感想や質問などはお気軽にコメント下さい!
Twitterもやってます!
お気軽にフォローお願いします!
@gorota
Twitter

Thank you for reading!
Please do not hesitate to comment and questions etc!
Twitter is doing it!
Feel free to follow me!
@gorota
Twitter