こんにちは、ゴロタです!
6月もあと2日で終了!そろそろ夏がやってきますね〜!!
さて本日、LINEがの年に一度の大規模カンファレンス「LINE CONFERENCE 2018」でグローバル展開する仮想通貨取引所「BITBOX」を発表しました!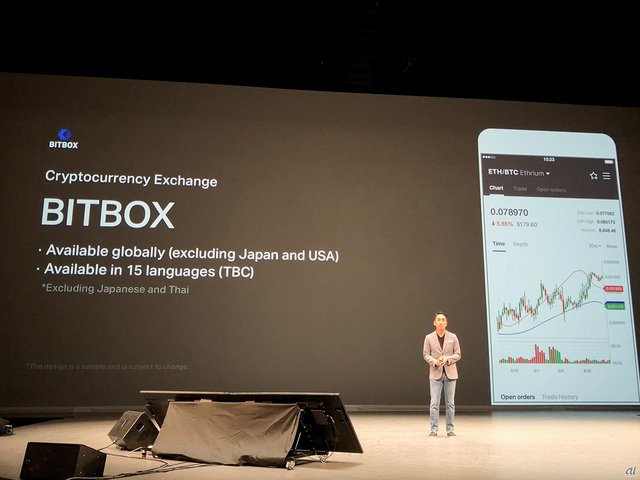 7月からの提供開始を予定のBITBOXは、日本・米国を除いた全世界で展開する仮想通貨取引所。
対応言語は日本語、タイ語を除いた15言語に対応。
取り扱う通貨は開始時点でビットコインやイーサリアムなど30種類の通貨。通貨は順次追加するということだそうです。
引用元


ここでゴロタ、思いました。



LINEはなぜ大活躍している日本では展開しないんですか???
確かに現状日本で展開していくのは賢明ではないのかもしれません。
世界最大の取引所Binanceを含めいくつかの海外取引所が相次いで撤退するぐらい日本の規制は厳しいといわれていますもんね。
ですがLINEさんには日本で活躍する企業としてもう少し頑張って欲しかったのが本音です!
私は日本が仮想通貨業界を牽引していく世の中を見てみたいんです!!!
もしかしたら7月の提供開始に整備が間に合わなかった可能性もないとは言えません。
今後の「BITBOX」の動きがこれから楽しみです!!
Hello, this is Golota!
June ends in 2 days! Summer is coming soon ~! !
Well today, LINE announced the virtual currency exchange "BITBOX" globally deployed at the large conference "LINE CONFERENCE 2018" once a year!
BITBOX scheduled to be available from July is a virtual currency exchange that will be deployed worldwide except Japan and the United States.
Supported languages ​​are 15 languages ​​except Japanese and Thai.
Currencies handled are 30 kinds of currencies such as bit coins and ether symbols at the start. The currency seems to be added sequentially.
I thought about Gorota here.
Why does not LINE develop in Japan that is doing great? What? What?
It is certainly not wise to develop in Japan at present.
It is said that regulations in Japan are severe as soon as several overseas exchanges, including the world's largest exchange Binance, retreat one after another.
However, it is true that I wanted LINE to work harder as a company that is active in Japan a bit more!
I would like to see the world Japan is leading the virtual currency industry! ! !
Perhaps it can not be said that there is no possibility that the maintenance could not be made in time for the July launch.
The future "BITBOX" movement will be looking forward to now! !
読んでいただきありがとうございました!
感想や質問などはお気軽にコメント下さい!
Twitterもやってます!
お気軽にフォローお願いします!
@gorota
Twitter

Thank you for reading!
Please do not hesitate to comment and questions etc!
Twitter is doing it!
Feel free to follow me!
@gorota
Twitter