こんにちは!ゴロタです!
世間はコロンビアに勝利した話題で賑わっていますね〜
日本代表といえばワールドカップ直前に監督が交代するということがありましたね!
今年4月、前回ワールドカップ後から日本代表を引っ張ってきたハリルホジッチ氏が代表の監督を電撃解任、後任に西野氏の起用を発表するということがありました。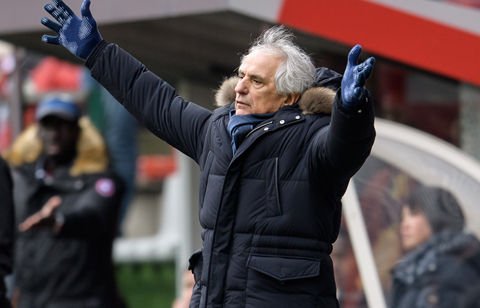 引用元
理由として成績不振や選手とのコミュニケーションや信頼関係の薄れなどが挙げられました。
この交代劇みなさんはどのように感じましたか??
私的に感じたのは遅すぎるということでしたね〜
以前から選手から不信感があるのはわかっていたはずなのになぜもっと早く交代しなかったのでしょうか?
直前に交代となると選手への影響も出ると思います。
最大限の力を発揮するには最大限のサポートもやっぱり必要ですよね〜
監督交代後から成績が悪いわけではないので直前の交代でも問題なかったかのように見えますが、これで成績が悪かったらめちゃめちゃ叩かれてたんでしょうね(笑)
今後の協会運営はしっかりして欲しいと思ったのが私の感想でした!
とりあえず今はワールドカップの真っ最中なので次のセネガル戦も頑張って欲しいです!!
頑張れ、日本!!
Hello! It is Gorota!
The world is crowded with the topic of winning Colombia ~
Speaking of Japan, there was a case where the director was replaced immediately before the World Cup!
In April this year, Mr. Harry Hojic, who pulled the national team after the last World Cup, dismissed the director of the representative, and announced the appointment of Mr. Nishino to succeed.
The reasons were poor grades, communication with players and weakening of trust relationships.
How did you feel about this replacement play everyone? What?
It was that I felt it was too late ~
I knew I had a feeling of distrust from the players before but why did not I change more quickly?
I think that the influence on players will come out if we take turns immediately before.
In order to demonstrate maximum power, it is still necessary to provide maximum support as well ~
As the result is not bad after the changeover of the director, it seems as if there was no problem in the last change, but it would have been beaten up when the grades were bad with this (laugh)
It was my impression that I thought that I wanted firm management of the association in the future firmly!
For now, I am in the middle of the World Cup so I'd like to try my best next Senegal game! !
Go for it, Japan! !
読んでいただきありがとうございました!
感想や質問などはお気軽にコメント下さい!
Twitterもやってます!
お気軽にフォローお願いします!
@gorota
Twitter

Thank you for reading!
Please do not hesitate to comment and questions etc!
Twitter is doing it!
Feel free to follow me!
@gorota
Twitter