@steemit-jpさんのコンテストに参加させていただきたいと思います!(画像お借りしました!)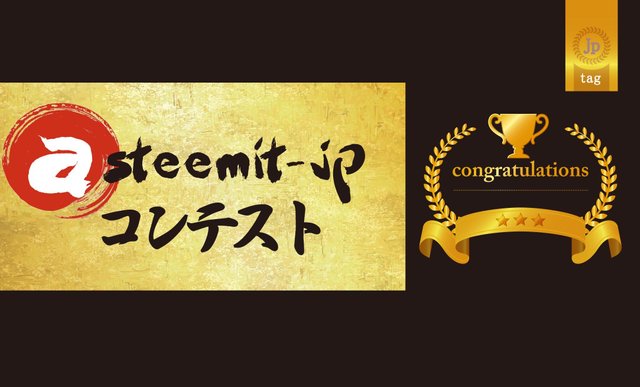 第1回目のテーマは「映画」ということなので私のオススメの映画をご紹介!!
オススメの映画は「バトルロワイヤル」です!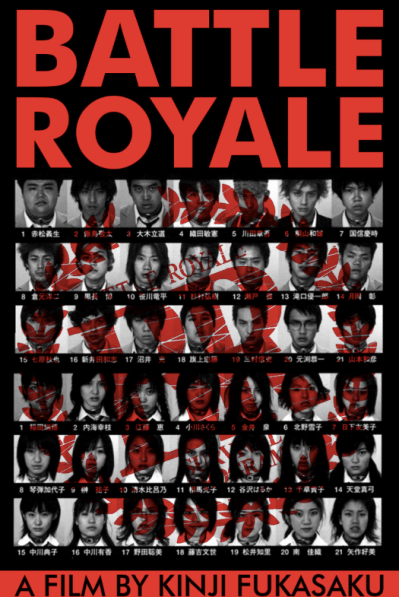 2000年に公開された深作欣二さん監督のこの映画。(R-15指定)
キャッチコピーは『ねえ、友達殺したことある?』でした(((( ;゚Д゚)))
出演者は藤原竜也さん、前田亜季さん、柴咲コウさん、栗山千明さん、山本太郎さん、塚本高史さん、ビートたけしさんなど今みるとすごい豪華俳優陣ですよね〜
当時原作の内容があまりにも過激すぎるため、ある議員が規制を求める運動を起こすほどの"問題作"でした。
結果的にこのことがマスコミに取り上げられたことで社会的に関心を集めることになり興行収入30億を超える大ヒット作品に!
あらすじをご紹介します!
新世紀の初め、ひとつの国が壊れた。経済的危機により完全失業率15%、失業者1,000万人を突破。大人を頼れない世界に子供達は暴走し、学級崩壊や家庭崩壊が各地で発生。
少年犯罪は増加の一途をたどり、不登校児童・生徒は80万人。校内暴力による教師の殉職者は1,200人を突破した。自信を失くし子供達を恐れた大人たちは、やがてある法案を可決し、施行する。
それが、新世紀教育改革法、通称「BR法」だ。
誰もが恐れる「死」を利用して、恐怖による支配によって大人の威厳を取り戻す目的で施行されたこの法律は、年に一度全国の中学校3年生の中から選ばれた1クラスに、コンピュータ管理された脱出不可能な無人島で、制限時間の3日の間に最後の一人になるまで殺し合いを強いるという法律である。
今回BR法に選ばれたのは、岩城学園中学3年B組の生徒たちだった。
修学旅行のためにバスに乗ったはずが催眠ガスで眠らされ、無人島に連れてこられた生徒達に元担任・キタノの指導の下、食料と武器がそれぞれに渡されゲームが開始。
極限状態に追い込まれた生徒たちは、様々な行動に出るのであった・・・
要は、中学3年生が脱出不可能な無人島で制限時間の3日の間に最後の一人になるまで殺し合いをする様子を描いた映画です(((( ;゚Д゚)))
当時高校生だった私にはあまりにも衝撃的だった記憶が今でも残ってます!
もハラハラドキドキの展開に心臓バクバクで見ていました・・・w
ちなみにタイトルの言葉は元担任・キタノの言葉です!
見たあと色々と考えさせられる作品なのでまだ見たことがない方はぜひ一度ご覧になってみてください!
※グロテスクなシーンがあるのでそういうのが苦手な方はやめたほうがいいです・・・
あと15才以下の人は見ちゃいけないぞ!!(笑)
SGBとの約束な!!
I would like to participate in @ steemit-jp's contest! (I borrowed the picture!)
The first theme is "movie" so introduce my recommended movies! !
The recommended movie is "Battle Royale"!
This movie directed by Kinji Fukasaki, published in 2000. (R-15 designation)
Catch copy is "Hey, have you killed a friend?" "((((; ゚ Д ゚))))
Cast performers such as Tatsuya Fujiwara, Aki Maeda, Ko Shibasaki, Chiaki Kuriyama, Mr. Taro Yamamoto, Takashi Tsukamoto, Mr. Tomohiko Tsukamoto, Mr. Beat Takeshi and so on are awesome gorgeous actors!
At that time the content of the original was too radical, so it was "problematic" enough for a lawmaker to trigger an action seeking regulation.
As a result, this was taken up as a mass media, which gave attention to society and became a huge hit work with more than 3 billion box office income!
I will introduce the outline!
At the beginning of the new century, one country broke. The economic crisis caused the unemployment rate to surpass 15%, the unemployed 10 million people. Children runaway in a world that can not depend on adults, classroom collapse and family collapse occur in various places.
Juvenile offenses have increased steadily, with 800,000 non-attending children / students. Teacher 's death due to school violence exceeded 1,200 people. Adults who lose confidence and are afraid of children will eventually pass and enforce a certain bill.
That is the New Century Educational Reform Act, the so-called "BR Law".
This law, enforced for the purpose of regaining the dignity of adults by rule of fear using the "death" that everyone feared is classified as one class of junior high school third graders in the country once a year, It is the law which forces the killing until it becomes the last one during the three days of the time limit on the uninhabitable deserted island which was done.
This time I was elected as BR law was students of Iwaki Gakuen Junior High School 3rd year B group.
Should be supposed to have taken a bus for school excursion was sleeping with hypnotic gas, and food and weapons were handed over to the students who were brought to the uninhabited island under the guidance of former homeroom teacher Kitano, and the game started.
The students who were forced into the extreme state were going through various actions ...
In essence, this is a movie depicting a middle school third grader killing until the last one on the uninhabited uninhabited uninhabited island during the three days of the time limit ((((; ゚ Д ゚)))
Memories that were too shocking to me who was a high school student at that time still remain.
I also saw it with my heart banging up in the development of Haraharaddokidoki · · w
Since it is a work that makes me think variously after watching it, please have a look by once seeing it if you have not seen it yet!
Because there is a grotesque scene, it is better to quit those who do not like that ...
People under 15 years old should not look! ! (Lol)
Promise with SGB! !


読んでいただきありがとうございました!
感想や質問などはお気軽にコメント下さい!
Twitterもやってます!
お気軽にフォローお願いします!
@gorota
Twitter

Thank you for reading!
Please do not hesitate to comment and questions etc!
Twitter is doing it!
Feel free to follow me!
@gorota
Twitter