Hello everyone, it's time for me to be scolded by the ones who know japanese. I'll share my Japanese paper with my crazy, foolish and idiotic answers. Someone get me an egg shell.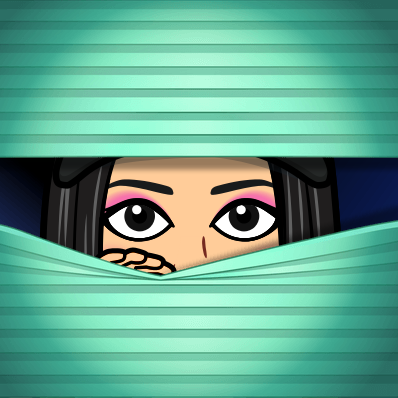 So here's the first page.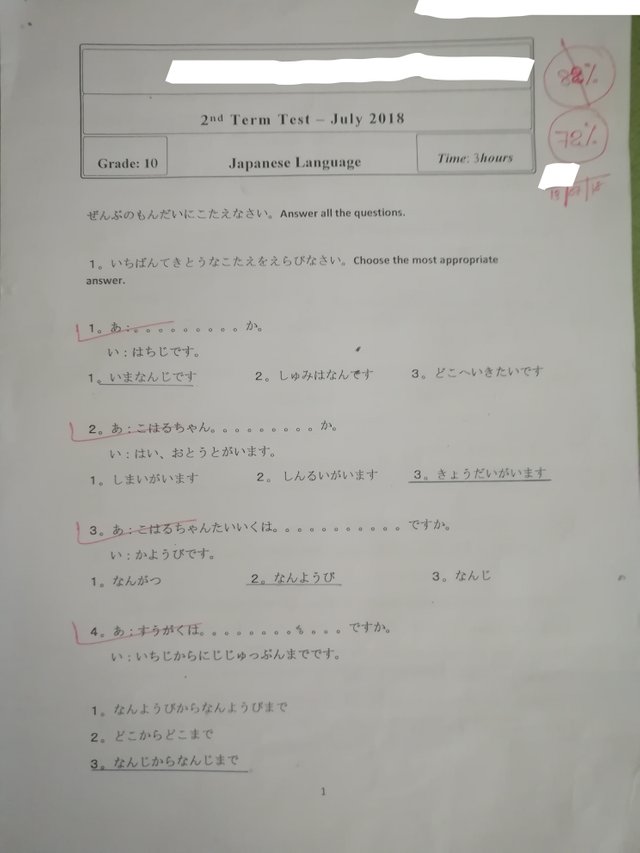 These ones are pretty symple that one can underline with closed eyes. Anyone who has the ability to read Japanese letters will mostly be able to get all the marks from this question.
Here's the second page.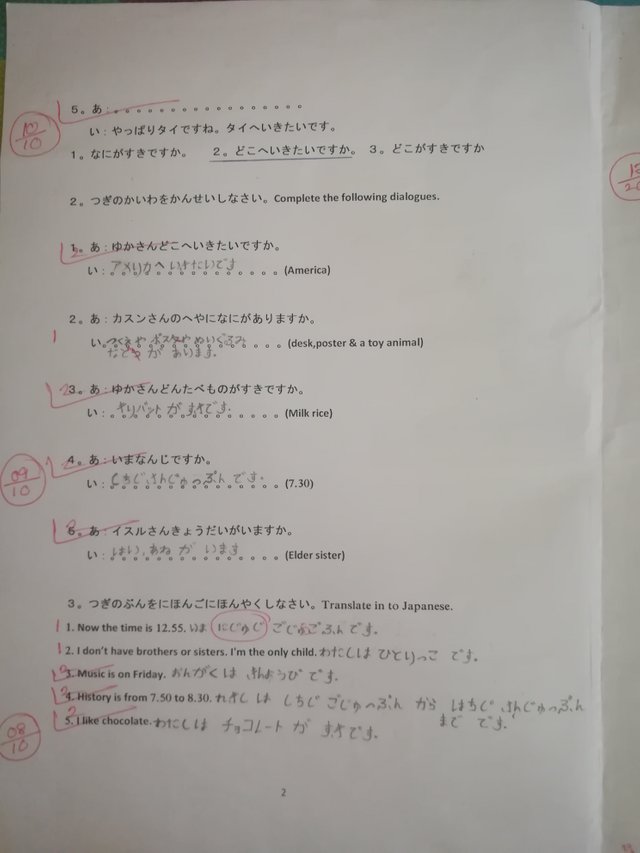 Only 3 marks have been reduced from this page and those marks have been reduced because of my carelessness. In the third question part 1, I have stated 20 hours instead of 12 hours. And I think that the other mark has been reduced cuz I didn't state いいえ (no). I noticed some more mistakes in the second and third readings at the exam and I can slightly remember that I answered the 1st part of the 3rd question correctly but somehow re-did it incorrectly T_T
And this page one page that reduced my marks incredibly.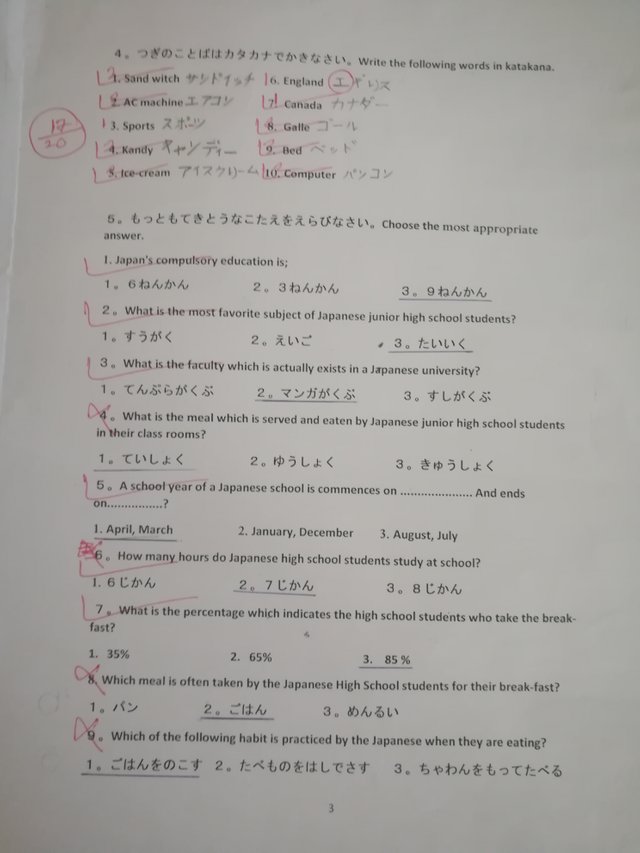 For the 4th question part 3, I have written スポツ instead of スポーツ。
                                     part 6, I've written エギリス instead of イギリス。
                                        part 7, I've written カナダー instead of カナダ.
I am not sure of the correct answers for question no. 5 part 4, 8 and 9. Can someone leave the answers in the comments section?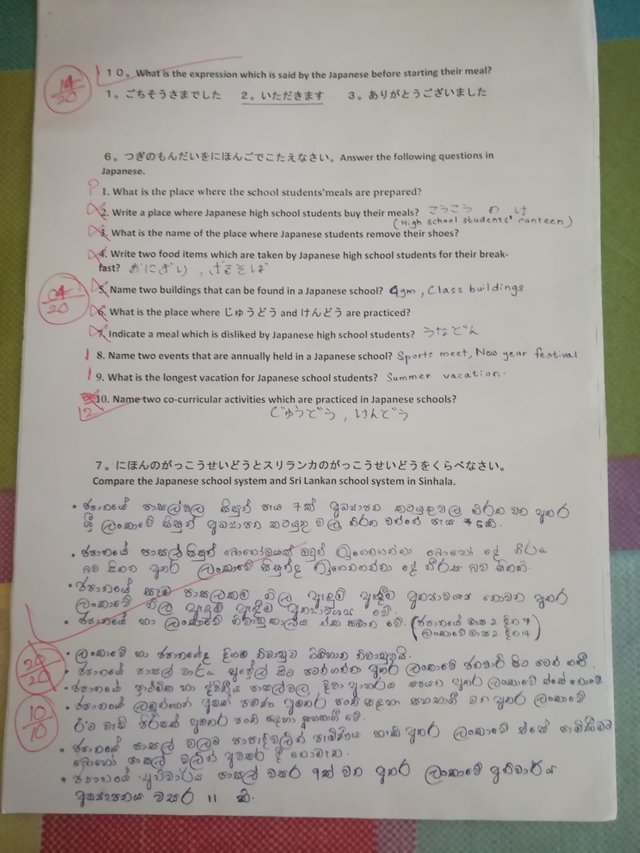 I don't even want to look at this page. Just 4/20? Actually, my sensei taught these things just a week before the exam but I didn't have a feeling or a mood to study these things. Everything I've written are just big lies to fill the paper but that only made my sensei blame me more :D Can someone give me clear answers to question 6?
The last question was very easy and luckily, I remembered almost everything my sensei taught me. I was cunning enough to write hem in point form so that I can fill the whole paper with just a few things. I will translate my answers to Englishh.
Though Japanese students engage in studies for 7 hours per day, Sri Lankan students engage in studies only for 6 hours.
Both Sri Lankan students and Japanese students think that most of the things they learn at school are boring.
In Japanese schools, wearing uniforms is not compulsory but in Sri Lankan schools, it's compulsory. 
The holidays in both Japan and Sri Lanka are almost the same.
Summer vacation is the longest vacation for both Sri Lankan and Japanese schools.
Though Japanese schools start the year on April, Sri Lankan schools start the year on January. (I'm not much sure about this. What do you think?)
Japanese schools provide lunch for the primary and secondary students but Sri Lankans don't.
About half of the Japanese students attend extra classes and in Sri Lanka, it's more than half.
Though Japanese schools have given permissions to come to school by foot bicycles, most of the Sri Lankan schools have given that permission.
Japan's compulsory education years is 9 and in Sri Lanka, it's 11.
That's it.
Don't forget to correct me if I'm wrong at any point. 
Please leave the answers in the comments section. 
   And one more thing;
  Did you hear about the Teen community me, @mashiliyanage and @justaboutart are working on?
                        We created the #tos tag which stands for Teens On Steem
                           So that we can make Steemit a better place for teenagers.
                                    So if you are a teenager, you can also use this tag.
                                                                *** 
Thanks a bunch for stopping by 
Until we meet again  ❤