アメリカに来る前、私は小さなカフェでしたが、チーフ兼マネージャーとして働いていました。勤務は朝10時から夜10時まで。休憩1時間ですが、店が忙しければなし。定休日の火曜休みで週6日勤務。残業手当なし、祝日休暇なし、有給休暇なし、風邪を引いて熱がでても出てこいと言われ、休む事もできませんでした。
Before I came to America, I worked as a manager and a chef at a small cafe. The working shift was 10am-10pm. I got an hour break( but if it was busy I didn't get a break). We closed every Tuesday so my day off was only on Tuesdays. I got no overtime pay, no holidays off, no vacations and no sick days off ( They didn't let me take off even if I had a fever).
自分の周りのシェフは「朝5時から午前様まで働いて、休みの日も半分は掃除だけど、給料は20万円ちょっと」、「毎日16時間労働で、今んとこ4ヶ月間休みなし」とかそんな話ばかり聞いていたので、給料30万円という私の労働環境はだいぶマシだと思って働いていました。自分よりひどい環境で働いている人間が山程いるのに、文句ばかり言っていてはいけないと思っていました。
My friends who were working as chefs had told me stories about their work experience. One said that they were working from 5 in the morning until after midnight, cleaning up for half of the day even on their day off. Their salary was a little over $2000 a month; The other one said that they had been working for 16 hours a day for four months straight. So I shouldn't complain because plenty of people work in really bad work environments. I was getting near $3000 a month, and my job was better than theirs.
接客、調理はもちろん、店舗の運営を全て任され、食材の在庫管理、毎日の日替わりメニュー作り、クォリティチェック、コストチェック、シフト管理、人材教育、清掃管理などの日常業務に追われる中、社長からは「売り上げを上げろ」「アルバイトの教育を徹底しろ」「ブログをかけ」「ツィートしろ」「表にだしてある看板が傾いたから直しにいけ」と暇があれば電話をかけてくる、チェックに来て、事細かくガンガン攻撃されていました。アルバイトの子が、社長の前で遅刻やミスをすれば「あいつはクビにしろ」と慈悲のない事を言われました。「今後ないようにしっかり言い聞かせます。いつも一生懸命やってくれていますので。」と言っても「給料を払っているのは俺だぞ。俺がダメだと言ったらダメなんだ。クビにしろ。」そんな社長でした。
I was responsible for all managerial duties such as performing inventory checks, creating the lunch menu, checking the food quality, performing cost checks, creating the employees' schedule, training staff, cleaning and so on. While I was swamped by regular task every day, my boss pressed me to increase sales, train the workers thoroughly, write blogs, write tweets and to fix the sign outside when it was crooked. I was sick of him always calling us and checking on us.
If someone was late to work or made a mistake in front of him, he told me " Fire her" with no mercy. I said " Oh, please. I'll make sure she doesn't do it again. She's trying her best. " And he said "I'm the one paying you. If I say no then that means no. Fire her!". He was that type of person.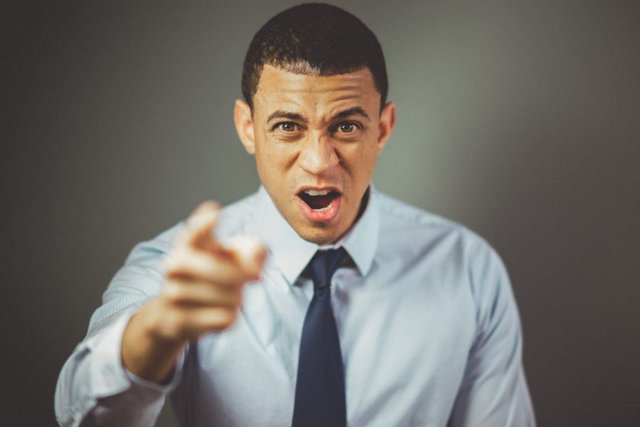 オープン当初は、私の他にもう一人チーフとサブマネージャーが社員として働いていたのですが、社員の傲慢なやり方についていけないといって2人とも辞めてしまいました。社長は他にもクラブ経営もしており、私は昔、昼間レストランで働きながら、深夜はバーテンダーとしてそこで働いていた事がありました。そこのクラブでも、長年働いていた音響の人を「俺の意見を聞かなかった」と言ってクビにしたり、気に入らないと言って、皆が信頼している店長を突然切ったりしていました。
When the restaurant first opened, there was another head chef and a sub-manager however they couldn't take his arrogance, so they quit the job. He also managed a club. I used to work at the restaurant during the day and work at his club at night as a bartender. He fired a sound engineer who had been working for him for a long time the reason why was because " He didn't listen to him," He then cut off a manager whom everyone trusted because "he got on his nerves."
そんな社長のおかげで現場はいつも混乱、働いている私達に情け容赦なく、追い込める、責める、無理と知っているのに仕事をもっと押し付ける、そういう社長でした。社長の事を良く言う人はほとんど聞いた事がありません。ビジネス上でも常に誰かと対立し、敵を作り、多くの人から恨まれて憎まれている社長でした。
Thanks to him we were confused all the time, he was relentlessness, he drove us into a corner, he blamed us for every bad thing, he gave us more work knowing it was too much.
He was always like that.
I never heard a good thing about him. He was always bumping heads with people and making enemies. He was detested by many.
私がアメリカでE2ビザを取得する際、日本で働いていた時の雇用証明書とリコメンデーションレターも用意するように弁護士に言われました。マネージャー、チーフの経験は、ビザ取得に非常に有効である為、あの社長からのリコメンデーションレターを手に入れるよう言われました。「うげー。あの社長にお願いしないといけないとは…。」今さら思い出したくもない人に、コンタクトを取らないといけなくなってしまいました。
When I was applying for my E2 visa in America, my lawyer told me I need to get an employment certificate and a recommendation later from Japan. My head chef and manager experience would help me get my visa more easily. They told me I should get a letter from that boss. "Ugh. I have to ask such a person for help" I thought. I didn't want to think about him, but I had to contact him.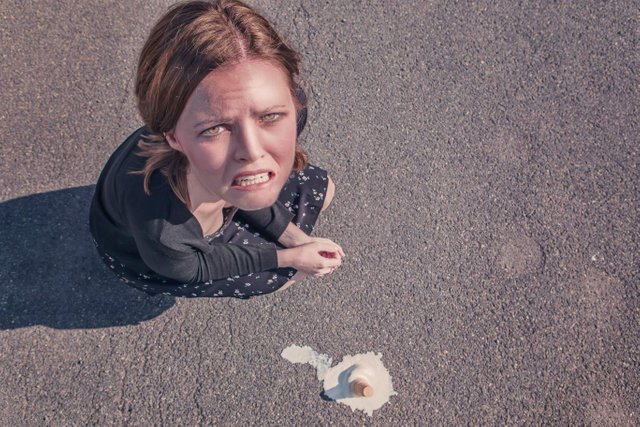 私はフェイスブックなどのソーシャルメディア系をほとんど活動していませんでしたし、当時の職場の人とも全く繋がっていませんでした。インターネットで色々と検索して見つけたのは、社長は今から4年前に殺されていたという衝撃事実でした。義兄に首を締められた後の焼死で見つかるという悲劇でした。更に社長のご両親も遺体で見つかり、義兄は自殺という恐ろしい事件でした。
I didn't use social media such as Facebook etc. I didn't keep in contact with any of my coworkers from that time.
I searched the internet and was shocked to find out that he was killed four years ago(from now). He was burned to death after being strangled by his brother in law. His parents were found dead too. His brother in law committed suicide. Nothing short of a tragedy.
「うそでしょ‥」2年も経ってからやっと知りました。気が動転しながら、何度も何度も関連のニュースを検索し、記事を読み返しました。社長とお義兄さんには一億円の借金があり、ご両親がその保証人になっていたとか。お金がらみの恨み辛みが積もり積もっての事だったのでしょうか。真相は明かされていませんでした。
"No way!" I thought. It was not until two years later that I found out the news. I was upset and searched related news again and again and read it over and over. According to the articles, my ex-boss and his brother in law had a debt of 1 million dollars, and their parents were the guarantor for their debt. "Could they have been holding a grudge due to money troubles..?" The truth hasn't come to light yet.
日本で彼の会社で働いていた時、私も社長の事を全く好きではありませんでした。なんて酷い人なんだろう、本当は鬼か何かじゃないんだろうか、同じ人間と思えないと思っていました。
でも色々と思い返していると、社員旅行に連れていってくださり、みんなでタコしゃぶやタコの踊り食いをした事、野外のビッグイベントの打ち上げ会など、楽しかった思い出もあります。売り上げが最高記録を達した時は、「本当にお疲れ様」と店に電話をかけてきてくださった事もあった…なんともいたたまれない気持ちになりました。社長の人に対するやり方は理解できませんでしたが、各種の音楽イベントや、レストラン経営などには、多少ならずとも理解出来る物があったので、下で働く事ができました。このような形で亡くなられていたのは、本当にショックでした。
ご冥福をお祈りいたします。
When I was working for his company in Japan. I didn't like him either. I thought how cruel he was; he might be an actual demon, I didn't feel like he was a human like us. But when I think back, he took us employees on a trip to eat tako-shabu( very thinly sliced octopus is cooked in a traditional hot-pot full of boiling )and live octopus and once we had an after party following a big company event. Those were fun memories. When we had record sales numbers, he called our restaurant and said "Good job!". I couldn't understand why he treated people so terribly, but I could see that he wanted to do his best for his restaurant business and while preparing music events. That's why I was able to continue to work for his company. I am so shocked that he died like that. I am so sorry.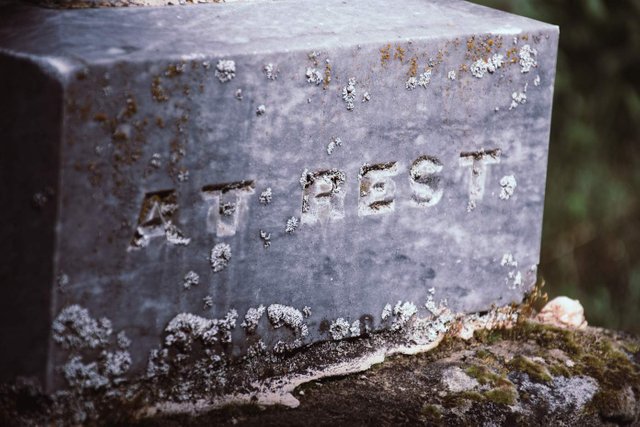 Posted using Partiko Android